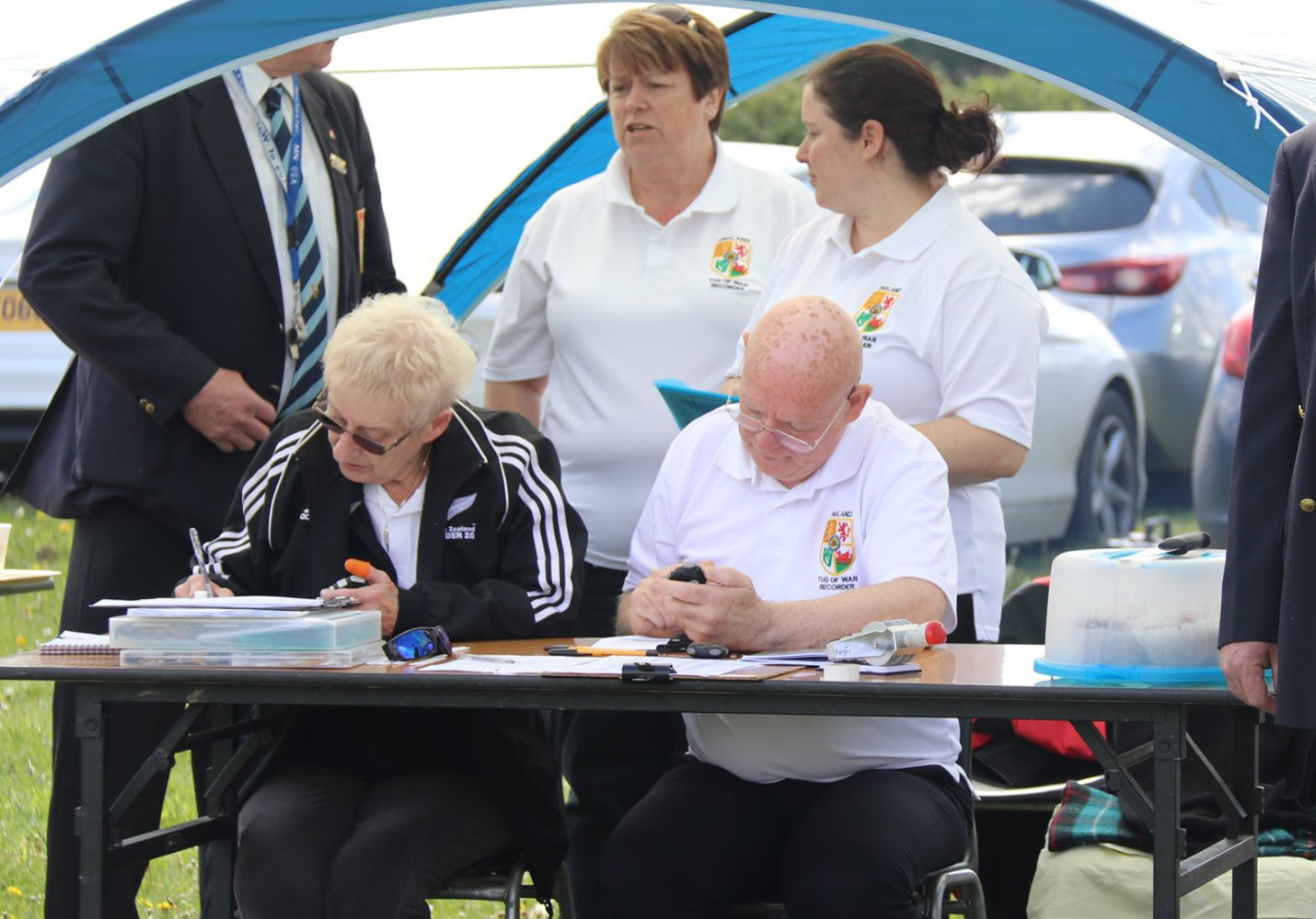 The Tug of War Association will be holding another recorders course on Sunday 28 July in conjunction with the TOWA Training and Development Day at Holland Sports Club, Potters Way, Efflinch Lane, Barton-under-Needwood, Staffordshire, DE13 8ET. Start time is 10am and the course should be concluded by 2pm.
The course will be presented by TOWA Recorder Mrs Wendy Dyer. Wendy has a wealth of experience nationally and internationally as a recorder and has trained a number of recorders previously.
Recorders perform an important role both during the competition and at the weigh in at championship events, recording weights, assisting with the draw for each competition as well as recording the results of each match and any cautions received by each team during the competition.

Becoming a TOWA recorder offers those who enjoy coming along to support events with an opportunity to participate and assist with the running of such events. There are few limitations to becoming a TOWA recorder and everyone is encouraged to put themselves forward.
The cost of attending the course is free.
All recorders wishing to officiate at events after taking the course are requested to join the TOWA as an individual member in addition (all TOWA officials are required to be members of the TOWA as per our rules).
Further information about this course can be obtained from the TOWA Officials and Records Secretary Gavin Corden on Tel: 01543 493552, Mobile: 07791 807875 or by e-mail to; gavin.corden@btinternet.com.
An application form to apply to take part in the course can be downloaded below. The form also includes the return address to apply to take part in the course.
TOWA Recorders Course 2019 Application Form