Tug of War Training and Development Day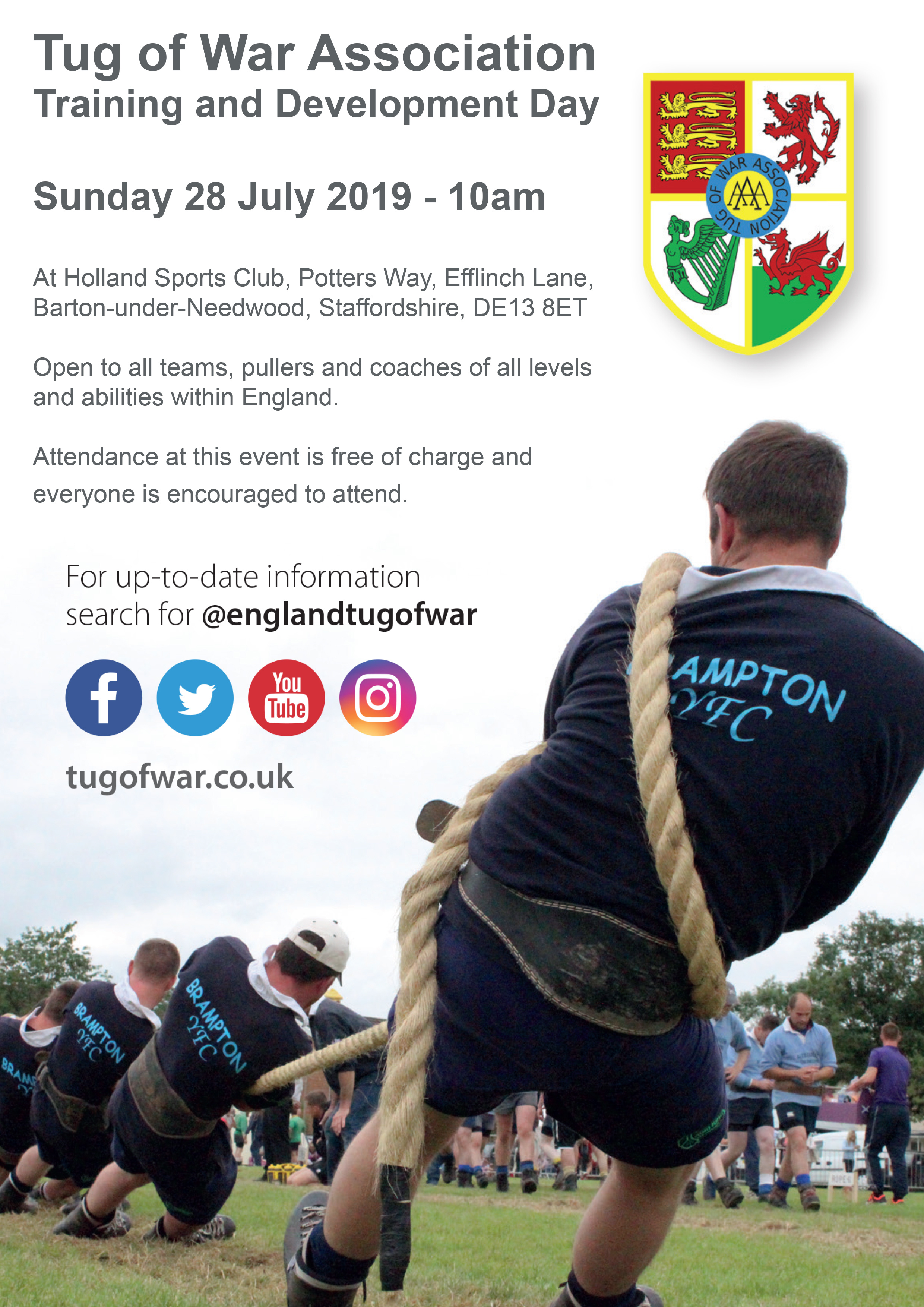 On Sunday 28 July, the Tug of War Association will be holding a tug of war training and development day at Holland Sports Club, Potters Way, Efflinch Lane, Barton-under-Needwood, Staffordshire, DE13 8ET.

The event is open to ALL teams, pullers and coaches from all levels and abilities in England, members and non-members, military/services/regimental teams, cadet teams, and young farmers teams, etc. (men, ladies, under 23s and juniors/GENSB) as well as new teams and anyone looking to get into coaching. The event is also an ideal opportunity for those YFC teams preparing for the national finals at Tenbury Show in August, any teams just starting out ready for 2020 and for military teams preparing for the Braemar Games in September.

Attendance at the training and development day is free of charge.
You don't have to have a full team available to attend so all teams are encouraged to send available personnel along. Everyone will get plenty of training, so come along, even if you are just a small group or an individual.

Those taking part in the training day will be required to come along with tug of war kit, however please note that for those teams that wish to use the training rig, rubber sole leather boots will be required as the hard sole plastic boots will not be permitted for use on the training slats.

Teams are to assemble at 9.45am and the day will start at 10am with a sports science seminar, which will be followed by tug of war training including block work, live pulling and technical advice.

In order to give us an idea of numbers attending so that we can finalise the arrangements and equipment needed for the day, please contact Stafford Chipperfield on 07511036844 or email stafford.chipperfield@btinternet.com with an indication of numbers that are likely to be attending.

We hope to see lots of people attending this event!