5th Place for England Tug of War at World Indoor Championships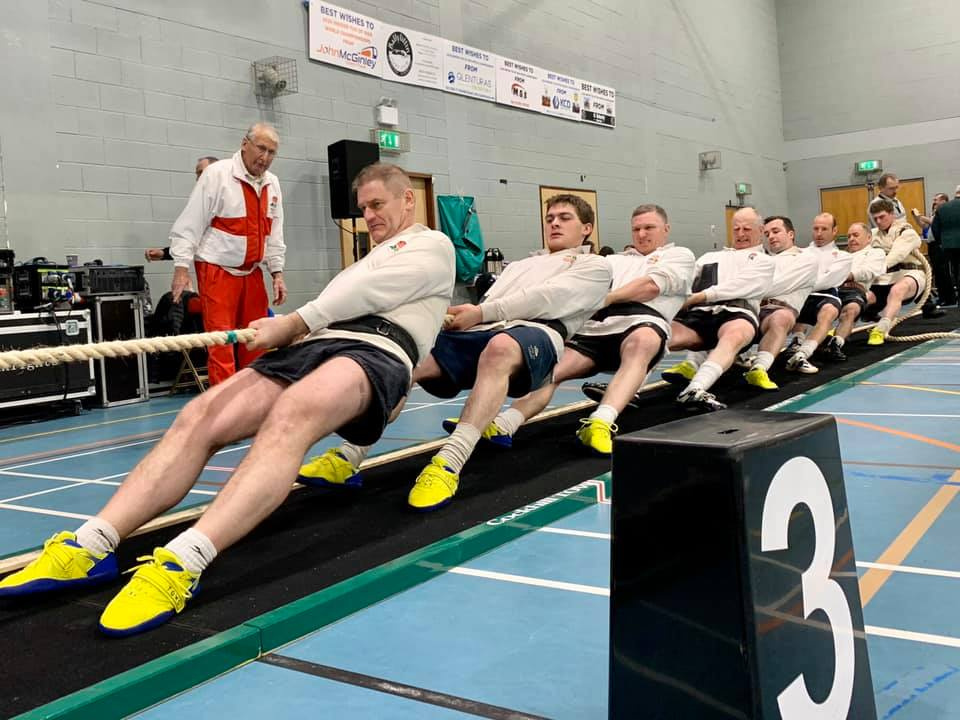 Over the weekend of 22-23 February, England took a small squad of pullers to the World Indoor Championships with Uppertown representing England in the 680kg, and England also competing in the 640kg competition with a composite teamed formed of pullers from Raunds, Uppertown, Bosley and Kilroe.
Both teams competed as well as could be expected in the circumstances with both England teams achieving 5th place.
The top four teams in both weight classes were Scotland, Netherlands, Republic of Ireland and Chinese Taipei, with Scotland winning the gold in both of those weight classes, Netherlands winning silver and Republic of Ireland the bronze.
Photo: England 680kg team.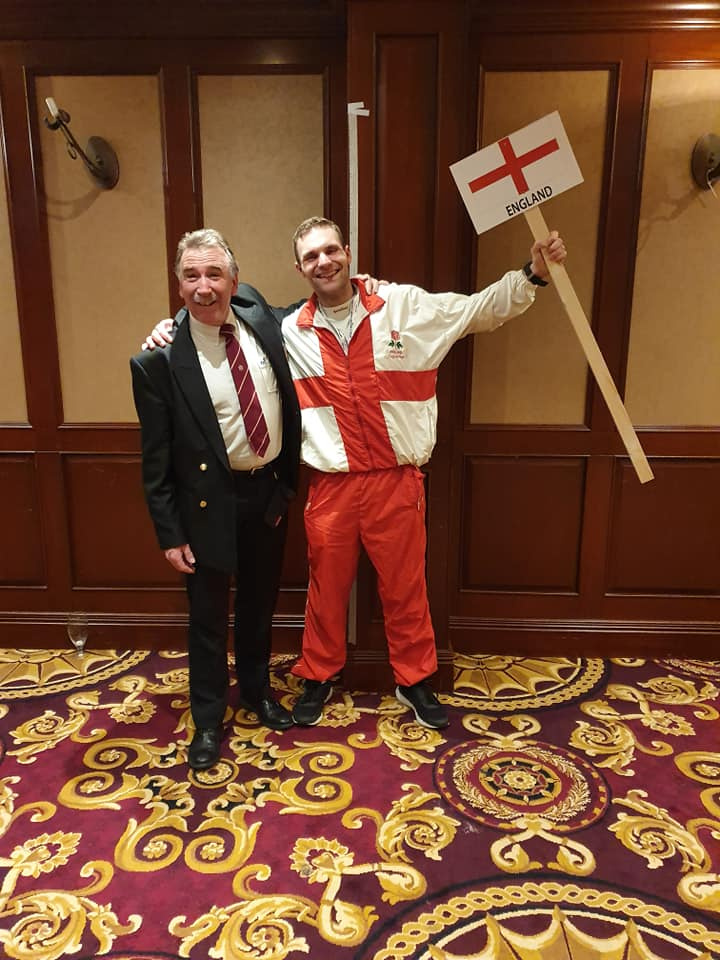 The mens 560kg competition saw Chinese Taipei win the gold medal against Northern Ireland in the final, with the Netherlands winning the mens 600kg competition, defeating Northern Ireland in the final.
Chinese Taipei won both of the ladies weight categories at 500kg and 540kg, and they also won gold in the mens under 23 600kg, ladies under 23 500kg competition and gold in the under 23 mixed 560kg competition.
The senior mixed 580kg competition was won by the Netherlands with Chinese Taipei winning the silver medal.
The TOWA would like to thank all of those pullers from England who travelled to the event to represent their country.
A summary of all of the result from the open and closed competitions are available on our International News Page.
We really would like to see more teams and pullers having a go at indoor tug of war in England in the future, so if your club wants to take part on the indoor season in October/November this year or if you are an outdoor team that wants to keep "rope fit" over the winter season, then please see our fixtures page for our indoor fixtures and get your teams along.
In the meantime, we now look ahead to the outdoor season, which starts with some training league competitions on Sunday 1st March. Good luck to everyone for the season ahead. Photo: TOWA Chairman / TWIF Senior Vice President Pete Dyer with England flag bearer at the World Championships Opening Ceremony Tom Knott
The schedule of international events for the next couple of years is as follows:
8/9 August 2020 - British and Irish Outdoor Championships - Ireland
16-20 September 2020 - World Outdoor Championship - Basque Country
February 2021 - British and Irish Indoor Championships
July 2021 - World Games - Birmingham, Alabama, USA
September 2021 - European Outdoor Championships - Holten, Netherlands
February 2022 - World Indoor Championships - Singapore
September 2022 - World Outdoor Championships - Switzerland