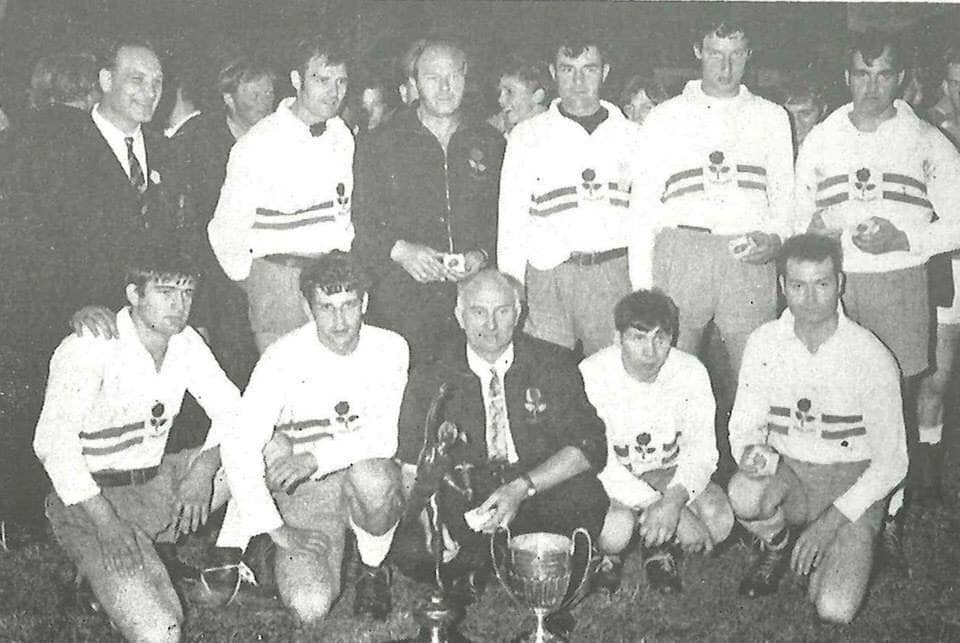 Our thoughts go out to family and friends of Clem Ekin who sadly passed away on 5 April 2020 after a long battle with cancer.
Clem won numerous national and international titles over the years with us during the 60's and 70's and even made a brief comeback on the rope with us in 1999, winning the national 720 title.
In more recent years, Clem coached the Smallwood team, and more recently brought the Ashbrook team along to the 2016 Cheshire Open Championships at the Cheshire Game and Angling Fair.
Rest in peace Clem
Clem is pictured bottom row, far left in the 1969 European 720kg winning team for England at the European Championships held in Ireland.