TOWA Award of Merit for John Webb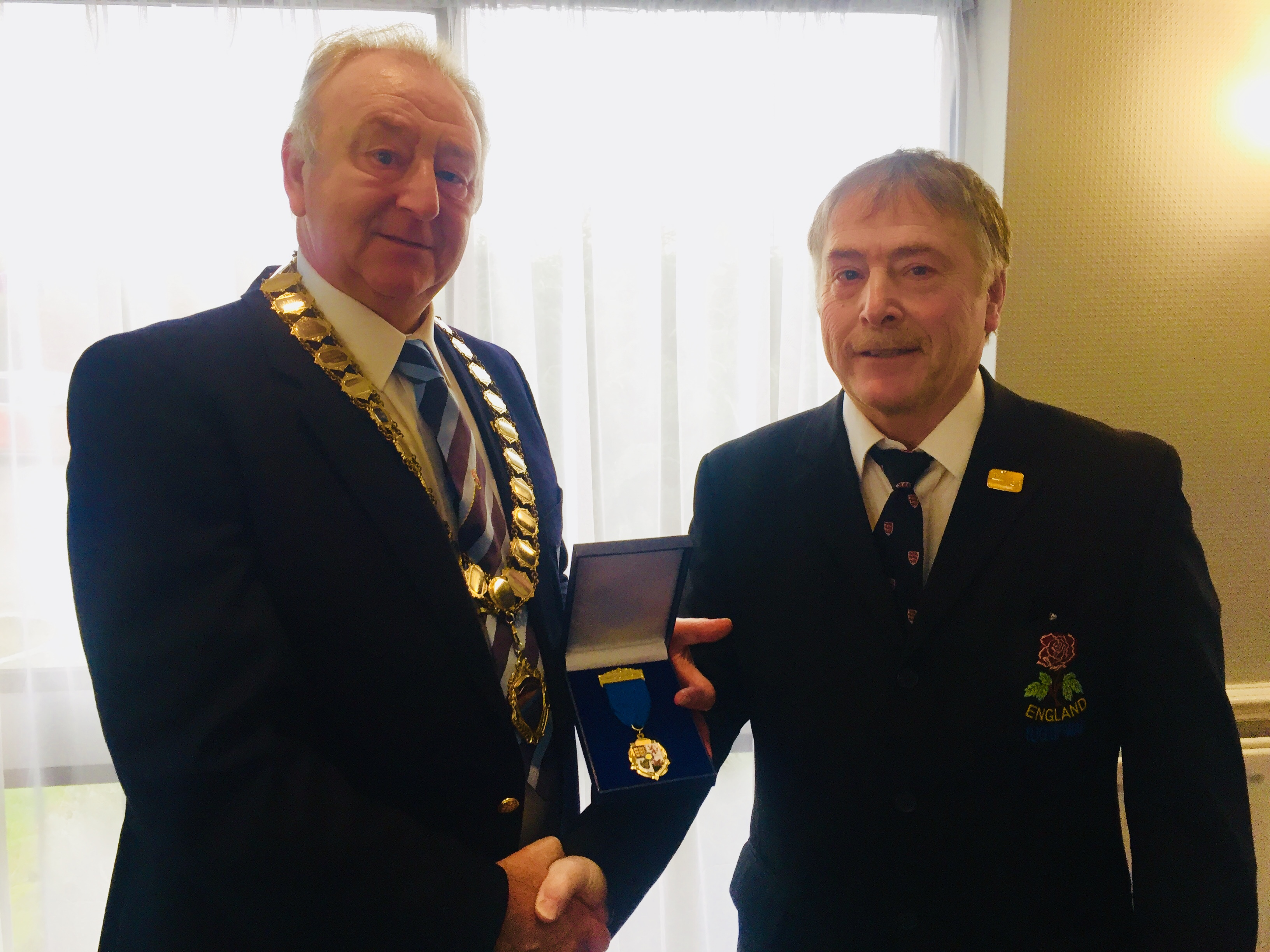 Congratulations to John Webb who was this weekend presented with the Tug of War Association Award of Merit, which is the highest honour of the Tug of War Association and is only awarded for long and dinstinguished service to tug of war. John was presented the award at the January 2020 TOWA Annual General Meeting by the TOWA President Mr Mike Callaghan.
John has been involved in sport for most of his life, having played football for Stoke City and remaining involved in football with local clubs in his area after that. John soon became involved in tug of war and after finishing his pulling career, got involved in coaching, firstly with Sheen, and then in 2005 became the coach of Norton.
John was a very good coach and an excellent man manager, getting both Sheen and Norton to many European and World finals along the way, helping these teams to win numerous national titles, and silver and gold medals at World and European level, culminating in coaching the Great Britain 640kg team to gold at the World Games in Wroclaw, Poland in 2017.
John is also very well respected in his local community, culminating by being invited to turn up the ball at the annual Shrovetide football match in Ashbourne, an honour only given to esteemed members of the local community.
Congratulations on your well-deserved Award of Merit John.
Of course, behind every good man is a good woman, and a presentation of a bouquet of flowers was also presented to John's wife Barbara.
Photo: John Webb (right of the picture) receiving his Award of Merit from TOWA Present Mike Callaghan (left of the photo)