Congratulations to Richard Keightley, Dave Sorrell and Bill Kerry on their Awards of Merit!
At the recent TOWA AGM, it was announced that Richard, Dave and Bill were to receive the Award of Merit, which is awarded for long and distinguished service to tug of war. Unfortunately, as the AGM had to be held online this year, we were not able to present these upstanding members their awards in person, however we hope to be able to do so later in the year, possibly at the national championships. You can read more about why this years award winners were nominated below:
Bill Kerry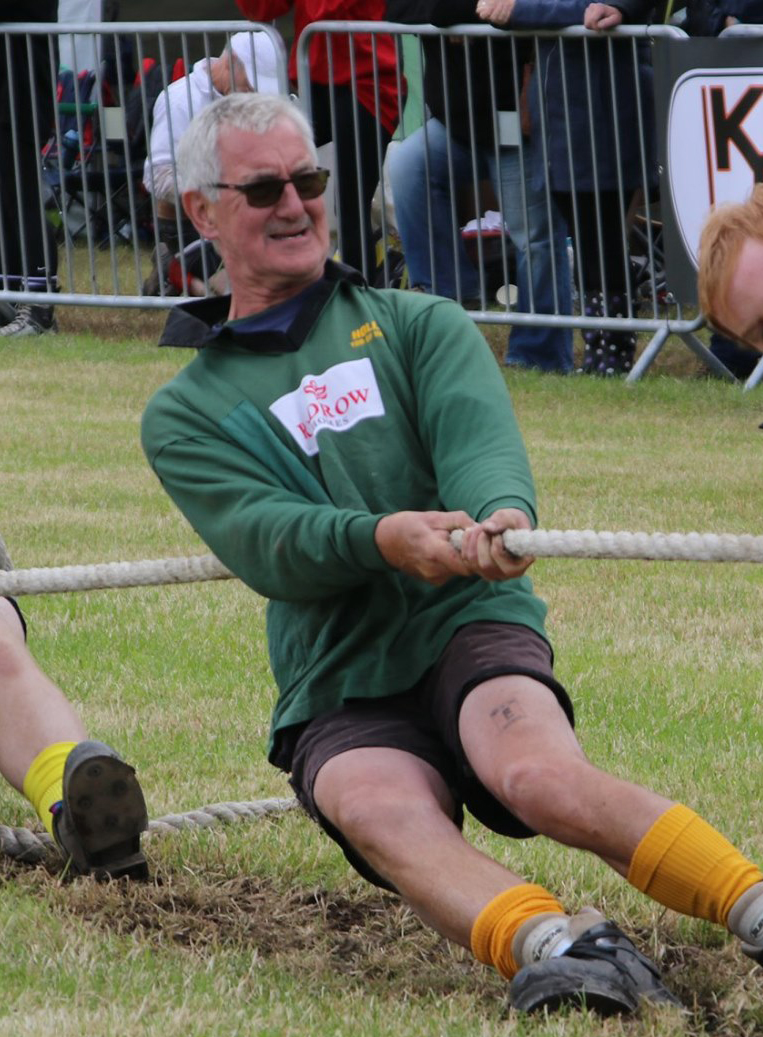 Bill began his tug of war career as a teenager in 1970 with Barton Tug of War which, over the years, changed its name to Holland Tug of War Club. He is still pulling with the same club now over 50 years later without a break.
Since the late 1970's Bill has been involved in running Holland TOWC and keeping it going, introducing members of his family to the sport along the way. During his time, Bill has shown great commitment to training, rarely missing a session which is due to his dedication and high level of fitness and always gives 100% effort during competitions. He has had the honour of representing his country later in his career, a fact of which he is extremely proud.
It is quite clear that Bill has given long and distinguished service to tug of war during his 50 year career as a puller loyal to one club. lt is even more remarkable that he is continuing to do so.
It is only right that we recognise the magnitude of the service given by Bill to our beloved sport of tug of war.
Addressing the virtual AGM Bill said "thank you very much for the nomination and the award. It is greatly appreciated and I look forward to seeing everyone when we can"
Richard Keightley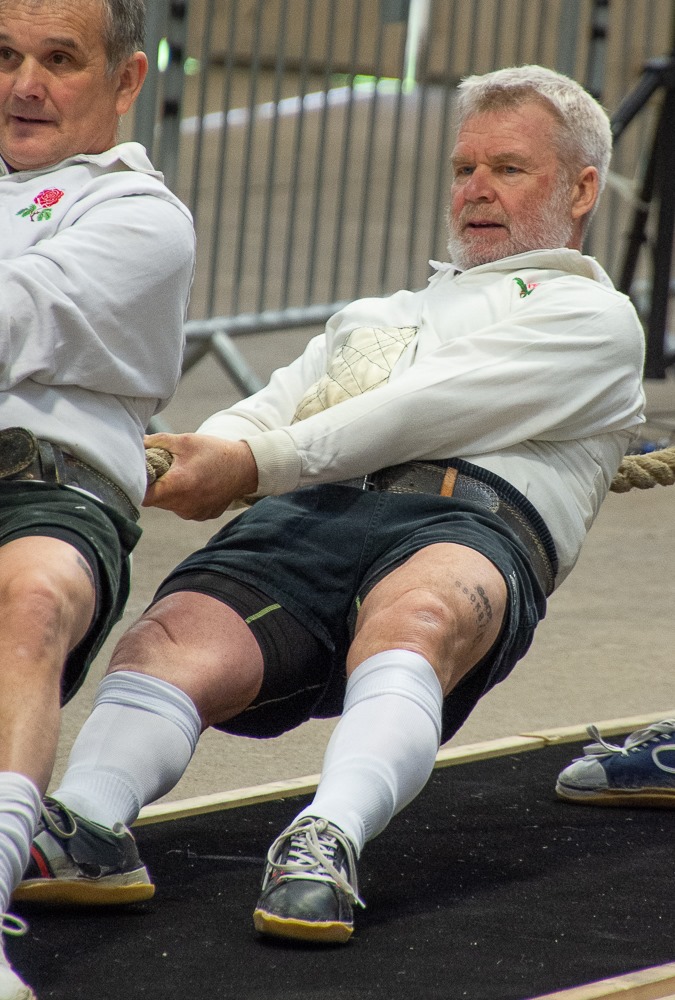 Richard started pulling with Raunds Woodbine TOWC in 1971. Raunds Woodbine had only joined the TOWA in 1969 and had a very steep learning curve which resulted in them losing a lot of team members in those first few years.
ln Richard's first two years with Raunds Woodbine he didn't win one end, which just showed his determination and resilience to win, which he still has now. Pullers came and went but Richard wouldn't give in, and by the mid 1970's Raunds Woodbine became a Team that started getting noticed.
Raunds Woodbine entered the Outdoor European / World Championships every year and Richard was an ever present member, always encouraging Team members on. Raunds Woodbine started competing on the indoor Circuit in 1976 and have competed, indoors every year since and Richard grew to really enjoy the indoor version.
Richard has won Outdoor National Championships with Raunds Woodbine and also with Holland TOWC & Lincoln TOWC when Raunds Woodbine were not competing on the Outdoor Circuit. He has won many titles competing lndoors with Raunds Woodbine.
Whilst representing England Richard has won medals at outdoor tug of war and won gold medals at lndoor Tug of War World Championships and UK Championships.
Competing with Raunds Woodbine in TWIF lndoor Open Club Championships and UK Open Club Championships Richard has won many gold medals and served Raunds Woodbine well.
To succeed in tug of war every club needs a core of committed, genuine pullers who are willing to give that little bit extra, and they don't come much more committed than Richard.
Speaking at the virtul meeting, Richard said that "it has been a real pleasure to do tug of war, I couldn't wish to do a better sport. I'm a bit emotional, and it is a pleasure to have met everyone over the years".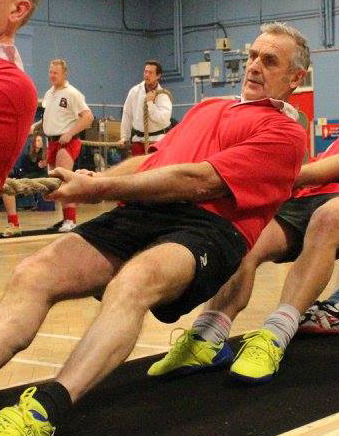 Dave Sorrell
Dave started tug of war back in 1969 with Ashover young farmers. Dave and the team joined the AAA competitions and he attended his first nationals in 1970. ln 1974 Dave then joined Uppertown, a senior team and won his first nationals gold medal with them in 1979.
Wishing to continue to compete in Outdoor Tug of War, Dave joined Hanging Bridge in 2OO2. After they disbanded, he joined Two Dales in 2O11, all the while continuing to compete lndoor with Uppertown.
He has won three world titles, one with Uppertown in a closed competition, and two with Raunds in open competitions.
He has coached many over the years, from Ashover ladies Tug of War and the junior teams within young farmers, as well as Two Dales and Uppertown at Association level.
Dave has always gone above and beyond due to his love of the sport. He is always willing to lend a hand and has even given up one of his buildings on his farm to allow Uppertown and Ashover to train in. Even though Dave has not retired from active competitions, he still supports and attends events, helping with set-up or stewarding.
Congratulations to all of our newest Award of Merit holders. We look forward to presenting you with your Award of Merit medals in person later this year.