2021 World Championships Day 2 Round Up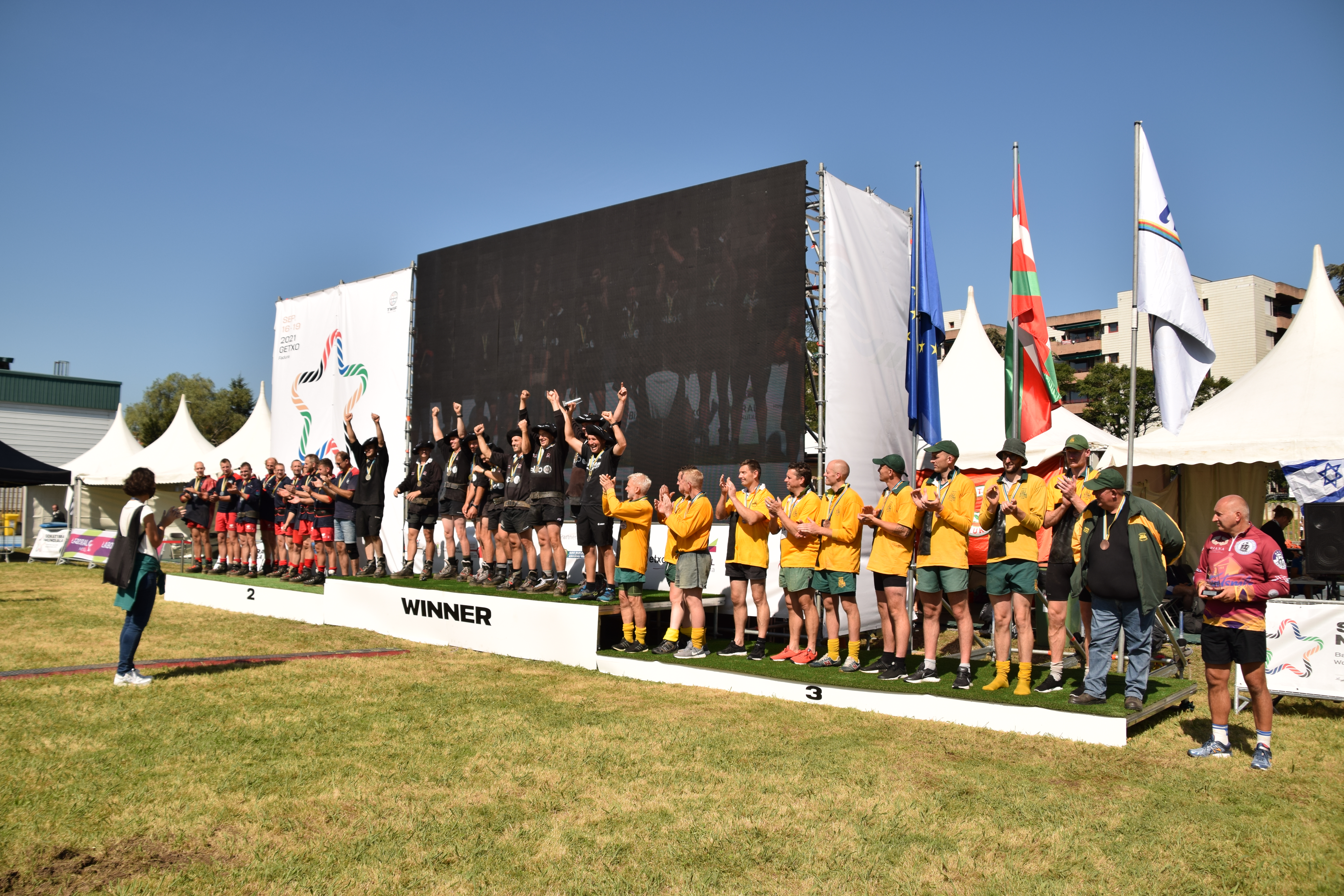 Friday 17th September saw English interest in the TWIF open club competition come in the form of both Lincoln TOWC and Essex TOWC in the open mens 720kg competition.
The competition was pulled as a straight group with the top 4 teams progressing to the semi finals. Lincoln went into the event as the current European 720kg club champions, and Essex were gaining their first experience at international level.
This weight class turned out to be a very close and unpredictable competition, with no team completing the group without losing ends.
It was certainly a steep learning curve for Essex who competed well to finish 5th place in the group overall, but missing out on a place in the semi finals. Lincoln progressed to the semi finals by finishing joint top of the group with Fam Janssens from Belgium, and were joined by Vallietrekkers from the Netherlands and Velkonis from Latvia. With the TWIF criteria applied, Lincoln were ranked second in the group after matches won, cautions and weight were taken into account, and Lincoln were drawn against Vallietrekkers, a repeat of the 2019 European Club final. This was another good three end battle, which this time went to the Dutchmen who progressed to the final by 2 ends to 1.
This left Lincoln to battle it out with Velkonis for the bronze, which ended up being another 3 end battle, which Lincoln eventually won by 2 ends to 1. The final between Fam Janssens and Vallietrekkers saw Fam Janssens pull a 2 ends to 0 win out of the bag to win their first ever senior mens outdoor world club title.
Photo: Lincoln TOWC on the podium with their bronze medals
There were no other English clubs in action on day 2, with attention turning to the international competitions over the next two days, but the results of the other weight classes were as follows:
Men Under 23 600kg
Gold - Dietenbach (Germany)
Silver - Powerrangers (Belgium)
Bronze - Goiherri (Basque Country)
4th - RTWF (Russia)
Men 640
Gold - TTV Heure (Netherlands)
Silver - Engelberg (Switzerland)
Bronze - Ebersecken (Switzerland
4th - Vallietrekkers (Netherlands)
Ladies 540kg
Gold - Jin Mei Shi Da (Chinese Taipei)
Silver - Gelderswoude (Netherlands)
Bronze - Kaiserberg (Germany)
4th - Gaztedi (Basque Country)