Midland Area Tug of War Championships 2021 Results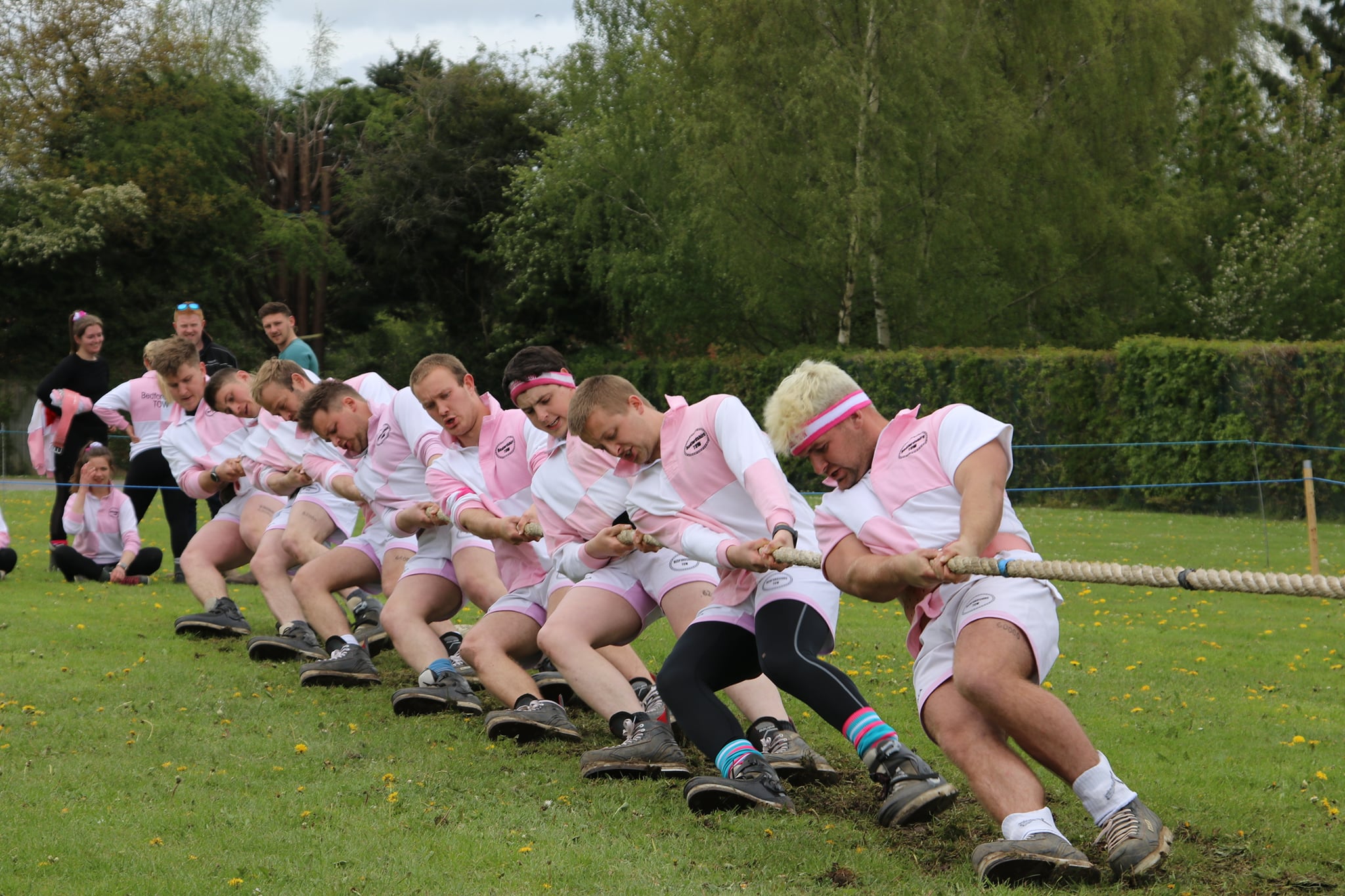 Tug of war is back! Following the suspension of tug of war for the past 14 months due to the COVID pandemic, TOWA Midland Area 2 was please to host the first competition this season at Cressage in Shropshire.
In order to re-start our sport, specific COVID protocols had to be submitted to and approved by the Government; this was all done last year in readiness for the lifting of restrictions.
Photo: Bedfordshire TOWC Men
Seven teams travelled to Cressage from Lincoln, Upper Eden (Cumbria), Brown Candover (Hants), Bedfordshire, Bedford Ladies, Cupids Hill (Wales), Melton Mowbray.
The first weights of the day were the men's catchweight with 5 teams and the Ladies 580kg with 4 teams.
Photo: Melton Mowbray Ladies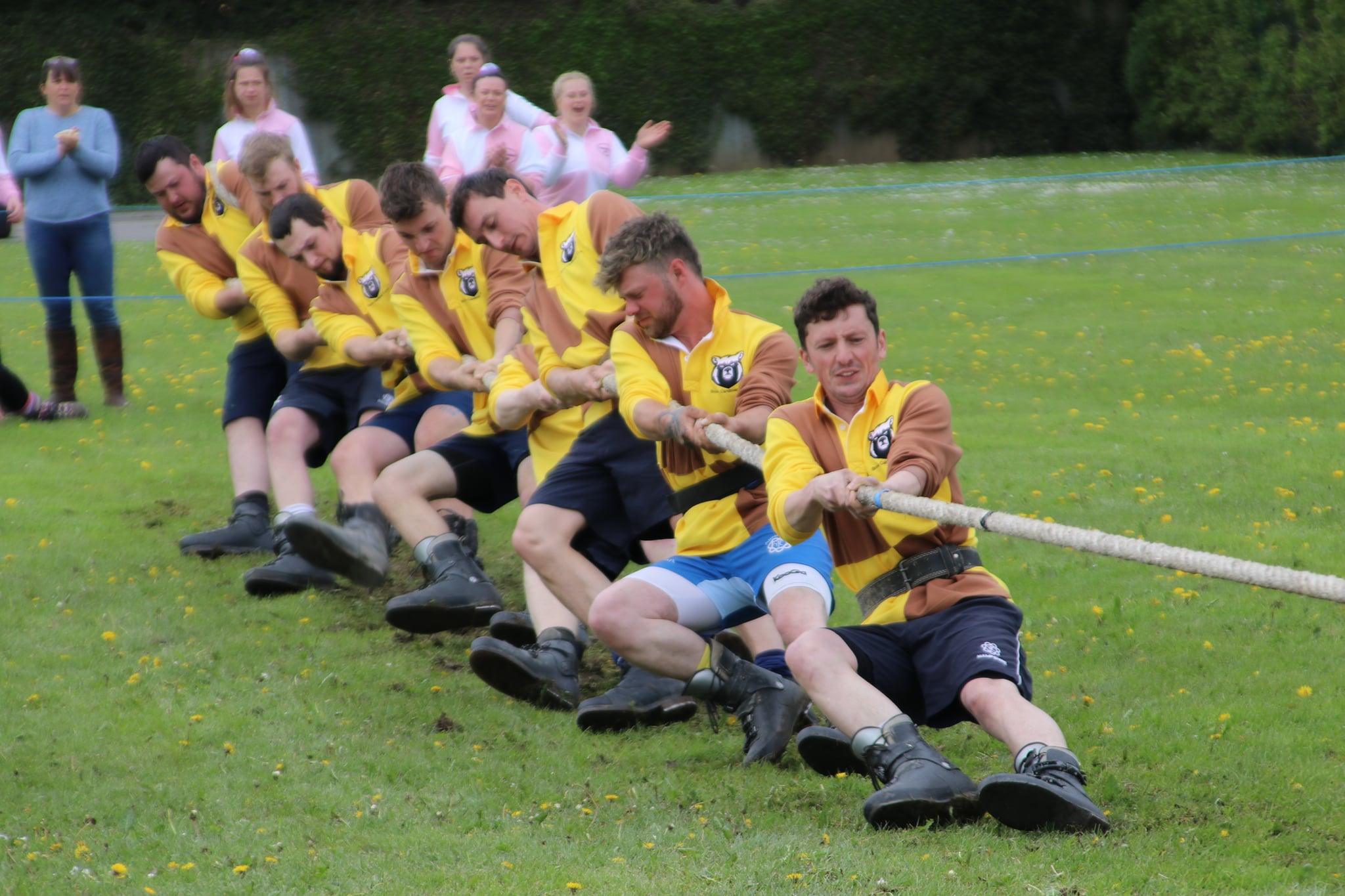 Lincoln won the catchweight with a maximum 12 points whilst Cupids Hill managed to grab second place from Bedfordshire, although both finished on 7 points Bedfordshire had received one caution more which put them in third place.
Photo: Brown Candover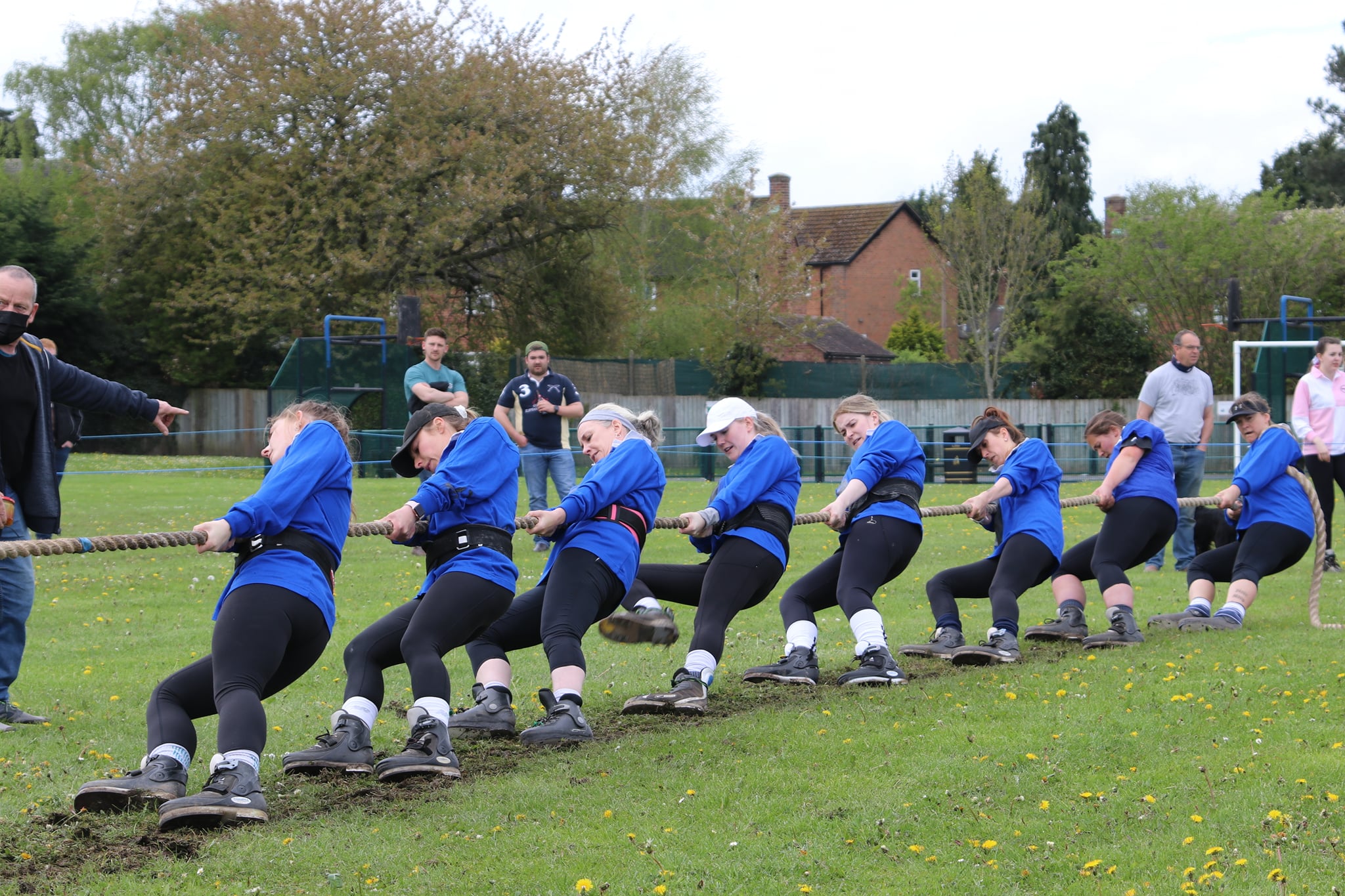 Melton Mowbray were the dominant ladies team in the 580kg getting maximum points. Runners up were Bedford Ladies with Upper Eden third. Bedfordshire put in a sterling effort and gained a lot of experience.
Photo: Bedford Ladies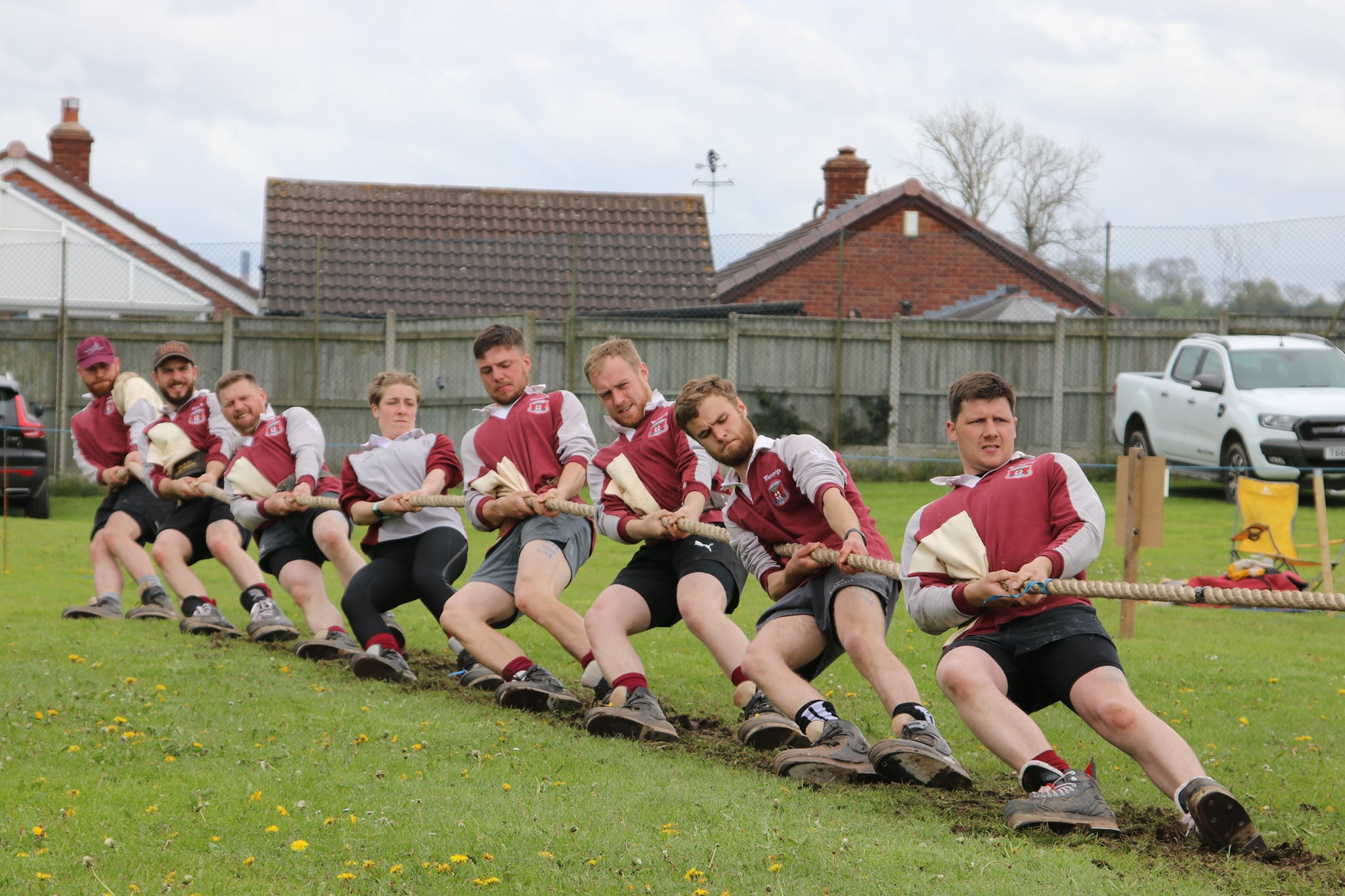 The men's 620kg was next with a group of 7. Lincoln B ran out winners with maximum 18 points however there were some real battles for the other places. Upper Eden came 2nd with 13 points, Bedfordshire 3rd (11pts), 4th Cupids Hill (8pts), 5th Brown Candover (7pts), 6th Bedford Ladies who beat 7th Lincoln A with fewer cautions.
Photo: Upper Eden Men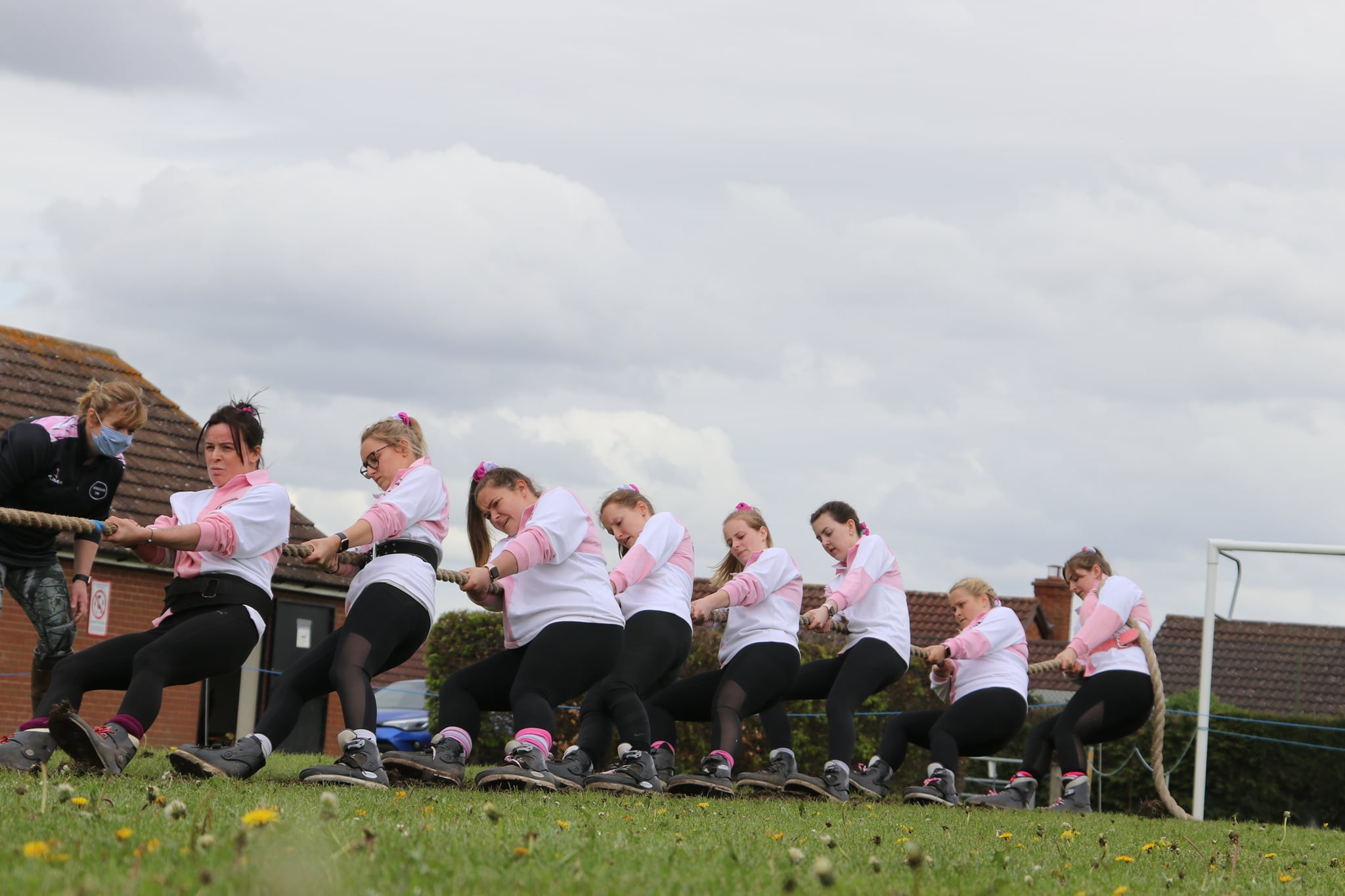 The men's 660kg with 6 teams ran alongside the ladies 540kg with 4 teams. Lincoln topped the group with a full house in the 660kg of 15pts. Runners up were Upper Eden with 10pts. Third was Bedfordshire A with 8 pts, 4th was Brown Candover with 5pts, Bedfordshire B was 5th with 4 pts and Cupids Hill followed behind.
Photo: Bedfordshire TOWC Ladies
Bedford Ladies managed to turn the tables on Melton Mowbray in the 540kg and finished first and second respectively. Third was Upper Eden with Bedfordshire adding to their experience.
Photo: Lincoln TOWC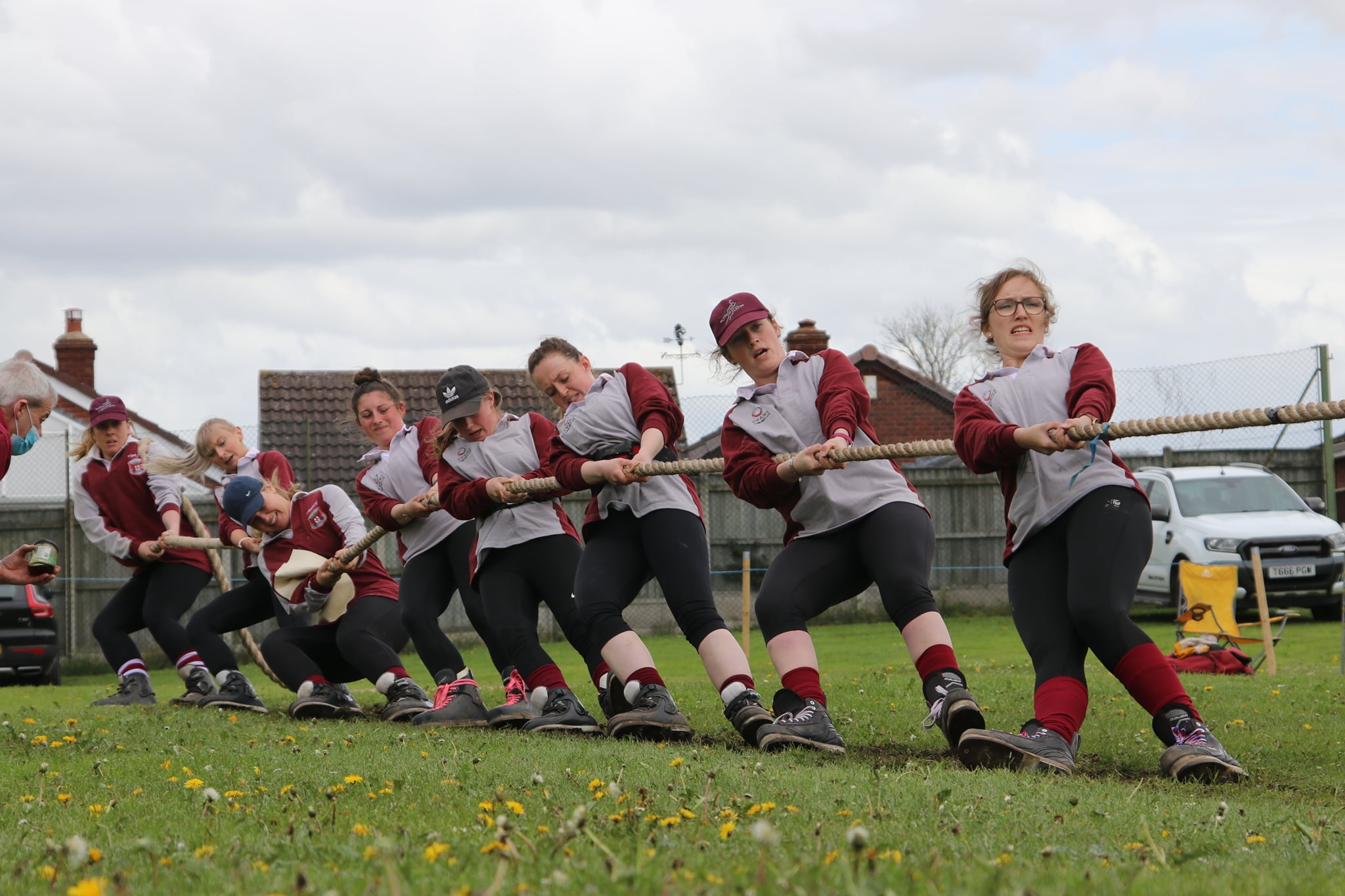 The final weight of the day was the mixed 600kg. With teams not being allowed to borrow due to the COVID rules in place, only three teams took part. Upper Eden with Bedfordshire A and B. Upper Eden won with full marks followed by Bedfordshire A in second place and Bedfordshire B in third.
Photo: Upper Eden Ladies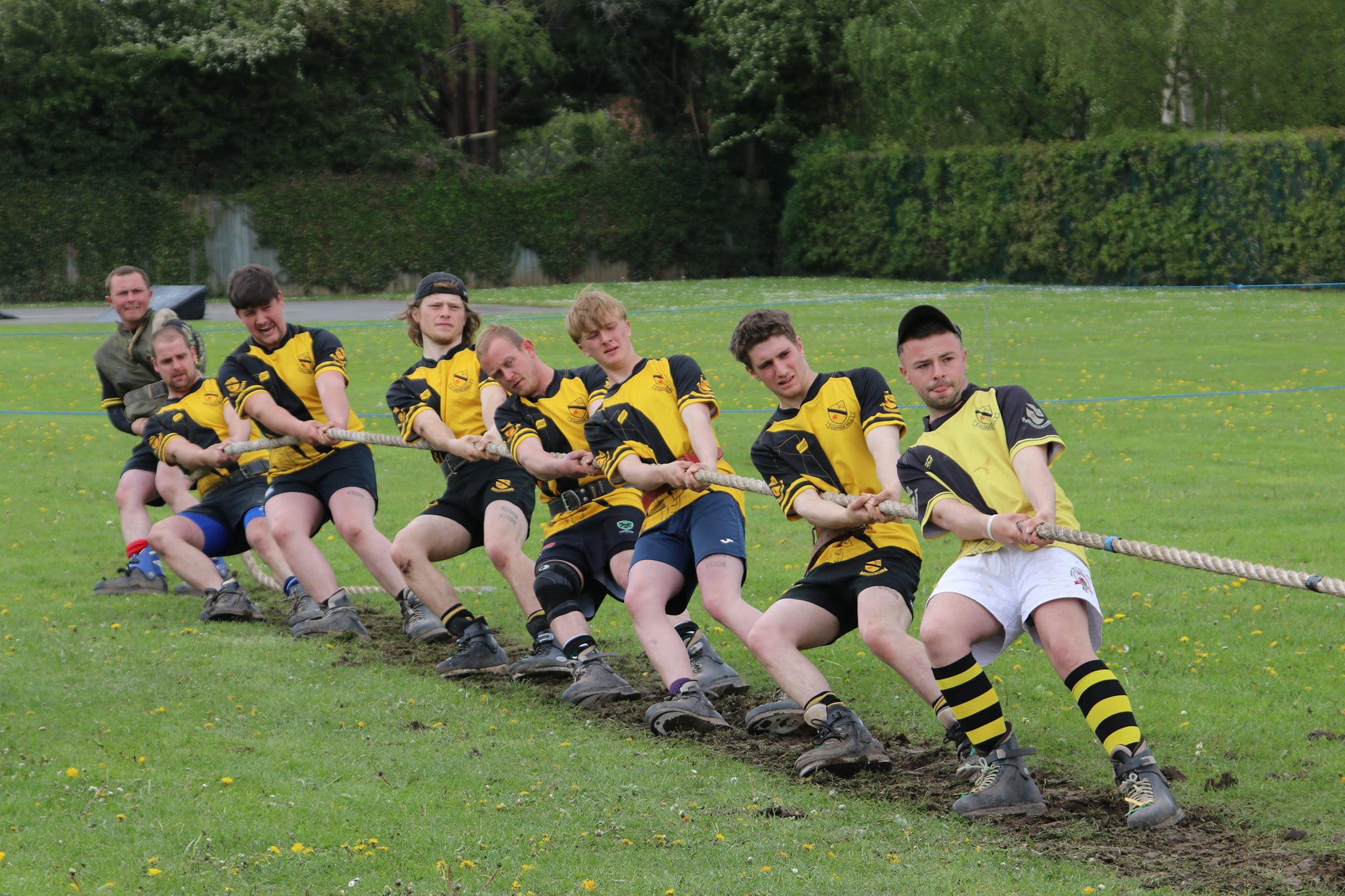 It was great to see the new teams to the Association from Brown Candover, Bedfordshire and Melton Mowbray take part with such enthusiasm. They are sure to have taken away a lot of experience from the day and we look forward to seeing them again at future competitions.
The TOWA are always looking to recruit more teams and pullers to the sport, so if you want to join an existing team, start your own team or register your club with us, then please visit our how to join page or our club directory page for further info!

The officials for the day were Caroline Kenny and Mark Williams (timekeeper/recorders). Judges were Tony Henshaw, David Kitchener, Pete Dyer and Mr Gavin Corden (Chief Judge). Mr Roger Beardsmore was the organiser and COVID officer for the day with further assistance from Mick Copper and Dave Knott.
Thanks are expressed to everyone involved for managing and adhering to the COVID protocols.
Photo: Cupids Hill
Results Summary:
Men's Catchweight – Winners - Lincoln A - Runners up – Cupids Hill
Men's 620kg – Winners - Lincoln B - Runners up – Upper Eden
Men's 660kg – Winners - Lincoln - Runners up - Upper Eden
Women's 540kg – Winners - Bedford Ladies - Runners up – Melton Mowbray
Women's 580kg – Winners - Melton Mowbray - Runners up – Bedford Ladies
Mixed 600kg – Winners - Upper Eden - Runners up – Bedfordshire A
Results courtesy of Gavin Corden
Photos courtesy of Jamie Dewsberry