20/03/2022 - Dorset Training League - Week 3 Results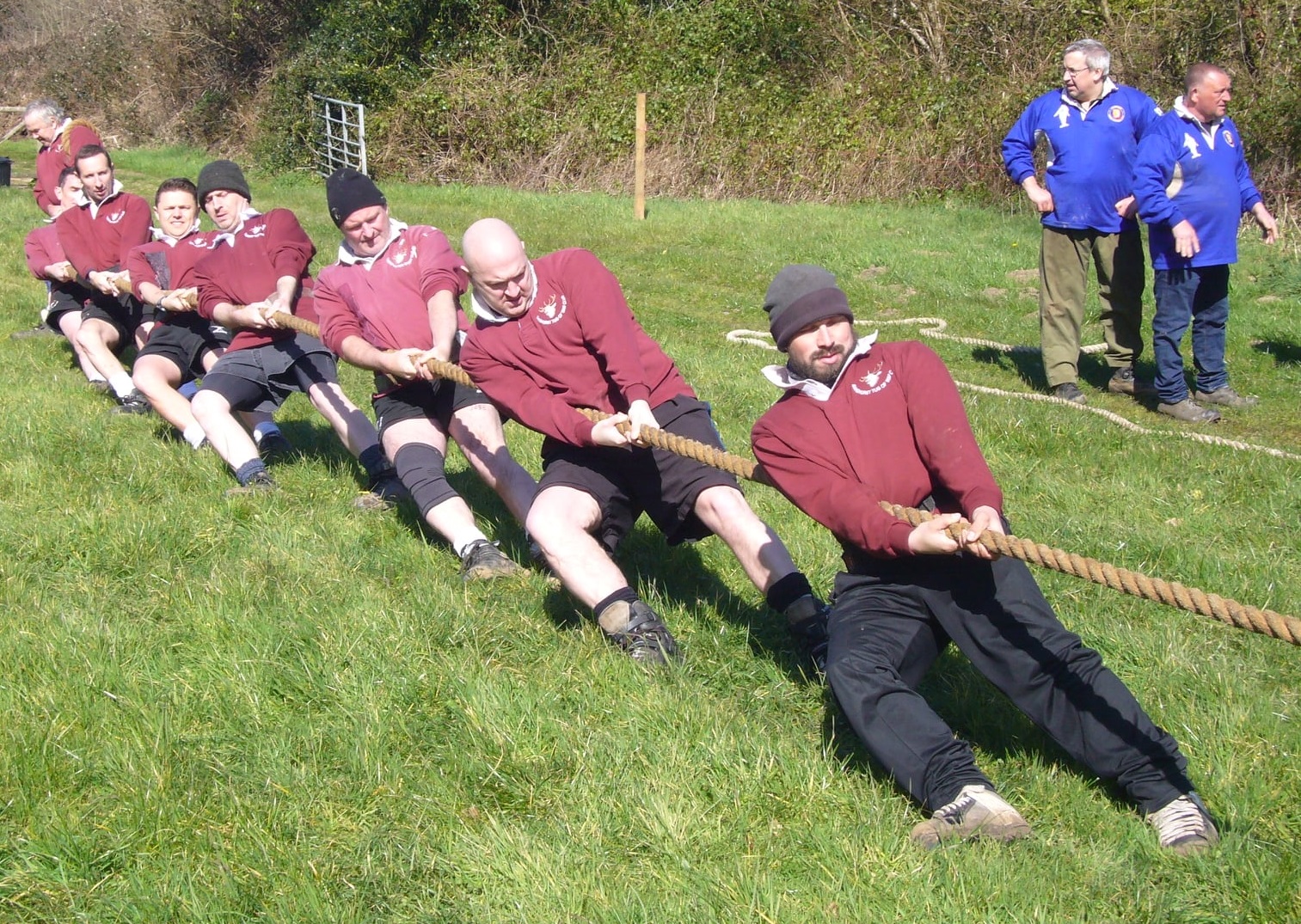 The third round of the Dorset Training League took place at Stubbs Farm, Monkton Wyle, Dorset over the weekend.
Once again the weather was with us on a bright and sunny day although a tad windy but perfect tug of war weather.
Only 5 teams weighed in for this weekend's event, with Anstey Men and Anstey Ladies teams taking part alongside Sandhurst, St Enoder and Blandford.
We started with the 680kg 4 teams entered with Anstey the winners on 9 points, Sandhurst runner up on 6 points, St Enoder 2 points and Blandford finished on 1 point.
Next up the 600kg had 4 teams entered with Sandhurst the winners on 7 points, St Enoder the runner up on 6 points, followed by Anstey on 4 points, and Anstey ladies scored 1 point.
Up next was the 640kg with 3 teams entered. St Enoder were the victors with 6 points, Sandhurst the runner up with 3 points with Anstey finished third.
The Catchweight saw 4 teams enter with Sandhurst finishing as the winners on 9pts followed by Anstey on 6 points, Blandford finishing on 2 points and St Enoder finishing fourth on 1 point.
The 4+4 600kg saw just 2 teams enter with St Enoder defeating Anstey 2-0.
The judges on the day were Nick Major, John Neal and Matt Cowlard.
Again many thanks go to Winston Chapman and his family for the hospitality.
It's now on to the final round of the league with everything still to play for on Sunday the 3rd April at Blandford RFC, Dorset, DT11 6LU. All teams welcome.
Report and photos courtesy of Nick Major.
For a full list of TOWA fixtures for 2022, please visit the fixtures page of our web site by clicking here.