2022 Tug of War Events at Shows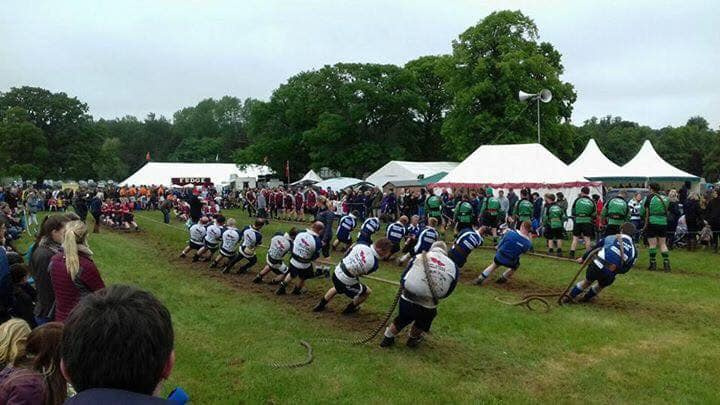 All teams are kindly asked to note the following events that are taking place at various shows and public events around the country during 2022. These events are great opportunities to showcase our sport to a large audience and all teams are encouraged to support these events as much as possible.
Please note that all of the show events require teams to confirm attendance with the organisers and ensure that entry tickets are be obtained in advance. In most cases are free of charge for competitors or subject to a discount.
All teams are asked to note the events below and ensure that entry tickets are requested by the dates provided. Please note that no event organiser will pay refunds for anyone who pays to get into the relevant show if they did not get an entry pass.
2022 Show Schedule and entry deadlines:
Mon 2nd May - North Somerset Show, North Somerset Showground, Bathing Pond Farm, Wraxall, Nr Bristol, BS48 1NE - Weigh In - 11am - First Pull - 12.00 - Weights - Men - 600, 640, 680 - Contact
Pete Dyer for further details on 01934 823462.. Free entry tickets to the show must be requested from Pete Dyer at least 2 weeks prior to the date of the show (by 18 April).
Sun 29th May - Area 10 Championships - The Cheshire Horse Show, Tabley House, Tabley Lane, Chester Road, Tabley, Near Knutsford, WA16 0EZ - Weigh In - 9.30am - First Pull - 10am - Weights - Men 600, 640, 680, catchweight - Ladies/Youth - 520, 540, 560 - Mixed - 580 - Contact
Alan Knott for further details on 07976 591222. Please contact Alan for entry passes by Sunday 15 May at the very latest. Entry is by way of vehicle pass, so please provide the number of vehicles attending.

Sat 2nd July - Devon County Show, West Point Exeter - Register from 12.00 - First Pull 13.00 - Weights - men - catchweight - ladies - catchweight - Contact
Nick Major for further details and entry tickets on 01364 652984 or 07931 756321.

Sun 7th August - Inter County Championships and Cheshire Open Championships - Cheshire Game and Angling Fair, Peover Hall, Peover Park, Knutsford, Cheshire, WA16 9HW - Weigh In - 9.30am - First Pull - 11am - Weights - Closed Men - 640 and 680 - Open - Men - 600, 640, 680- Mixed - 580kg - Ladies and Youth 520, 540 and 560 - A mens catchweight competition can be added to the programme on request - For further information about the event, visit
www.cheshiregameandanglingfair.co.uk - For other details and to obtain free car parking passes for the show, contact
Alan Knott on 07976 591222 before 23 July 2022