Freedom of the City of London for Tug of War Stalwarts Tony and Sue Martin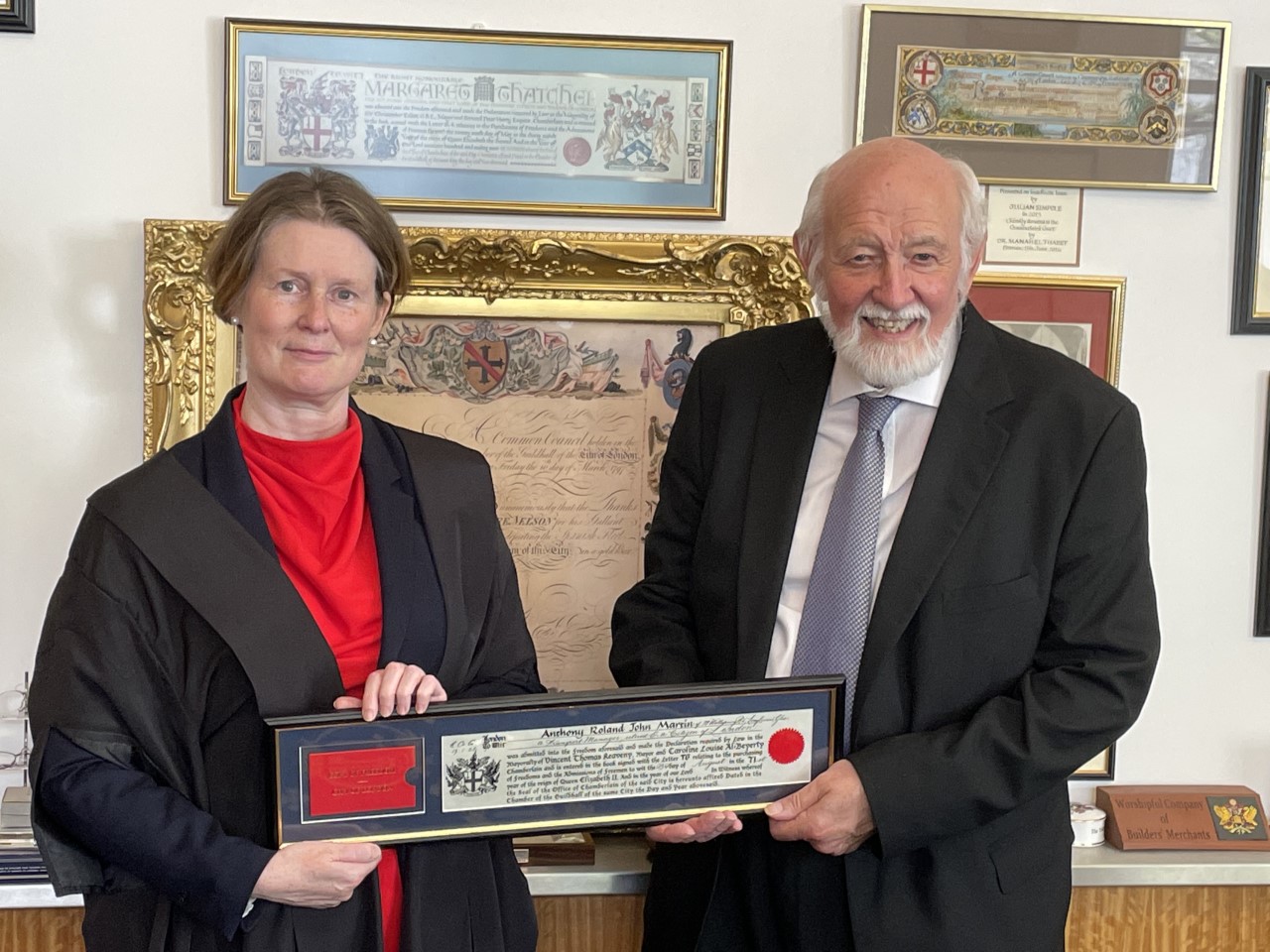 Former Chairman of the England Tug of War Association and Senior Vice President of the Tug of War International Federation, Tony Martin and his wife, Sue, were honoured by The City of London on 23rd August with Freedom of The City for services to the sport of tug of war and to charitable work in Gloucester.
The ceremony, held in Guildhall in the square mile, had been arranged by Tony's half-brother, Roland Martin, Headmaster of City of London Freemen's School and Sue's daughter, Justine, to celebrate Tony's 80th birthday this year and had been kept a secret until ten minutes before the ceremony was due to begin!
Tony's brother commented, 'I really wanted us to mark Tony's significant birthday in a special way. Both he and Sue have been fantastic servants to the sport over the years but he has also been an amazing brother to me and step father to Justine, too acting as a father to both of us. My Chairman of Governors, Philip Woodhouse, Common Councillor at The Corporation, was enormously helpful in setting things up and it was great that he was there on the day to share this honour with our family.'
Photo: Tony Martin (right) receiving the Freedom of the City.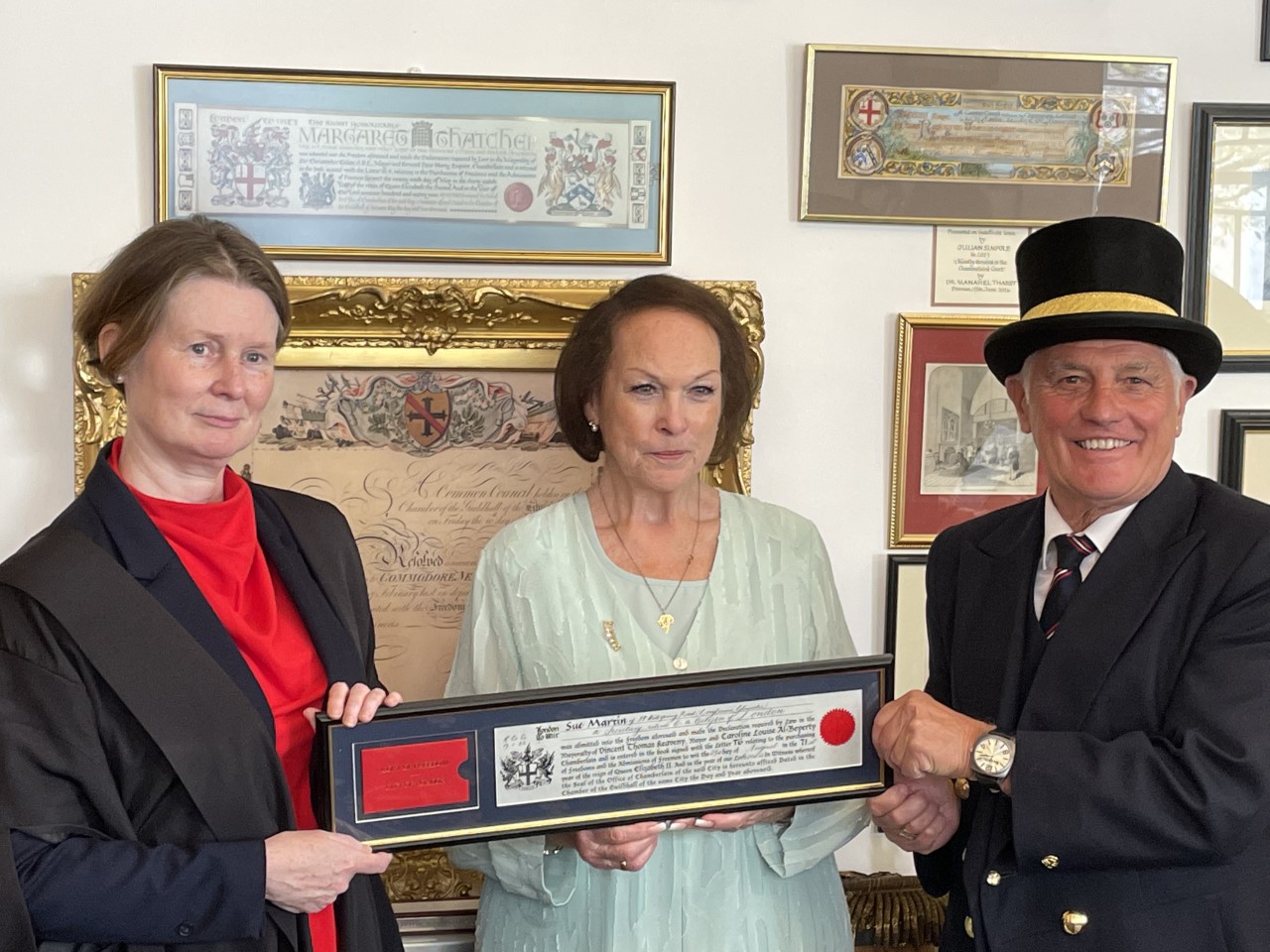 On behalf of the Tug of War Association, current Chairman Pete Dyer added
"I would like to congratulate a past Chairman and President of this Association, Mr Tony Martin, and his wife Sue on receiving the Freedom of The City of London. As many of you will know, Tony gave phenomenal service to Tug of War nationally and internationally as well as supporting charitable work through Tug of War in his home town of Gloucester and this award is very well deserved".
Congratulations Tony and Sue!
Photo: Sue Martin (Centre) receiving the Freedom of the CIty