17/04/2022 - Lincoln TOWC Open Competition Results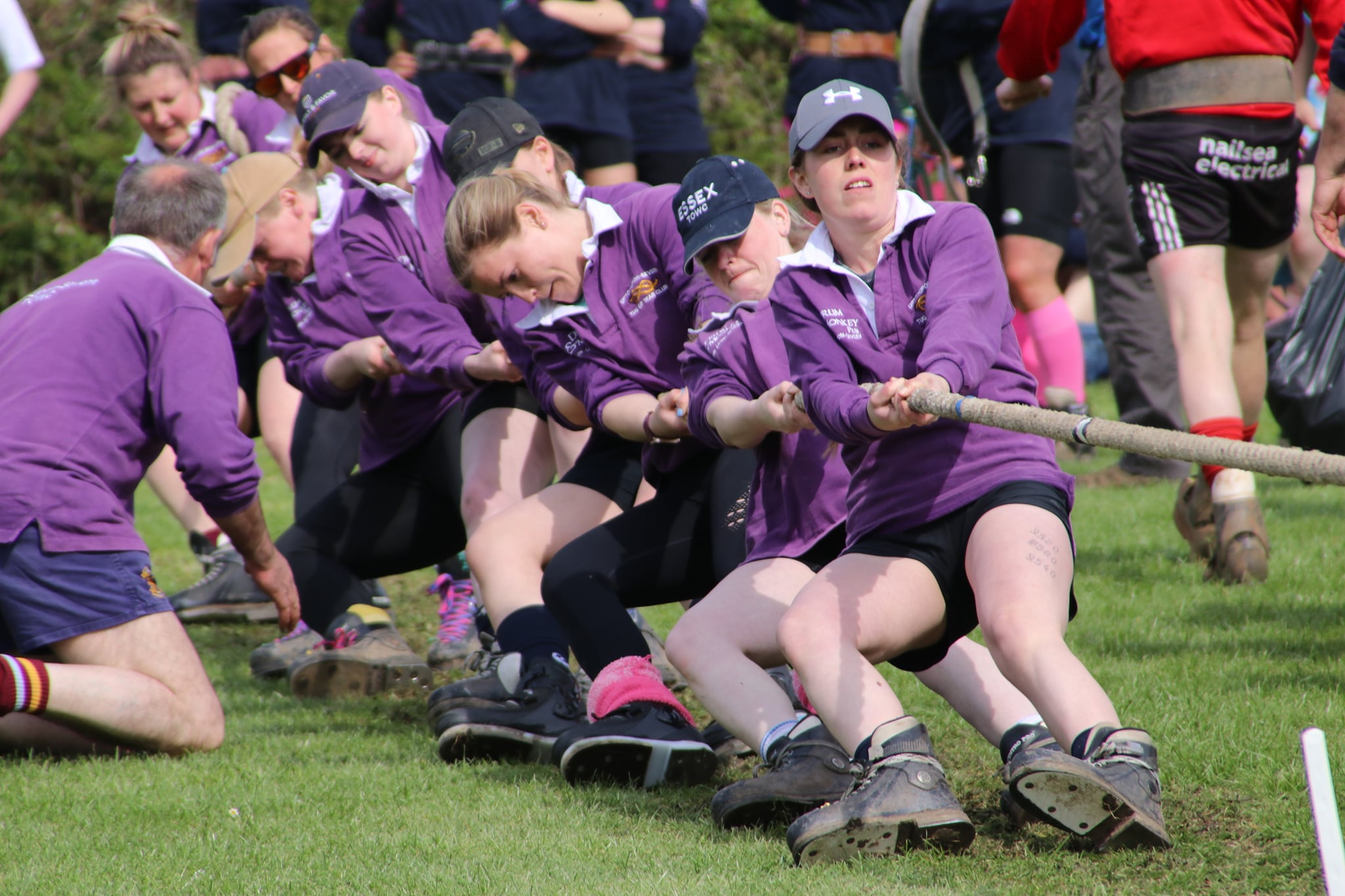 On Easter Sunday 17 April, Lincoln TOWC hosted their annual tug of war competition in the village of Harby. This weekend's event was the second TOWA National League event of the season, which saw the following teams taking part:
Men – Lincoln (A and B), Felton Eccles (A and B), York, Bedfordshire, Essex, Bosley, with Melton Ladies and Bedford Ladies joining the mens teams in the 600kg competition.
Ladies – Bedford Ladies, Melton Mowbray Ladies (A and B), Upton upon Severn Ladies, Holland Ladies, Bedfordshire.
Mixed – Upton upon Severn, Lincoln, Bedford, Melton, Essex, Bedfordshire
Photo - Upton upon Severn Ladies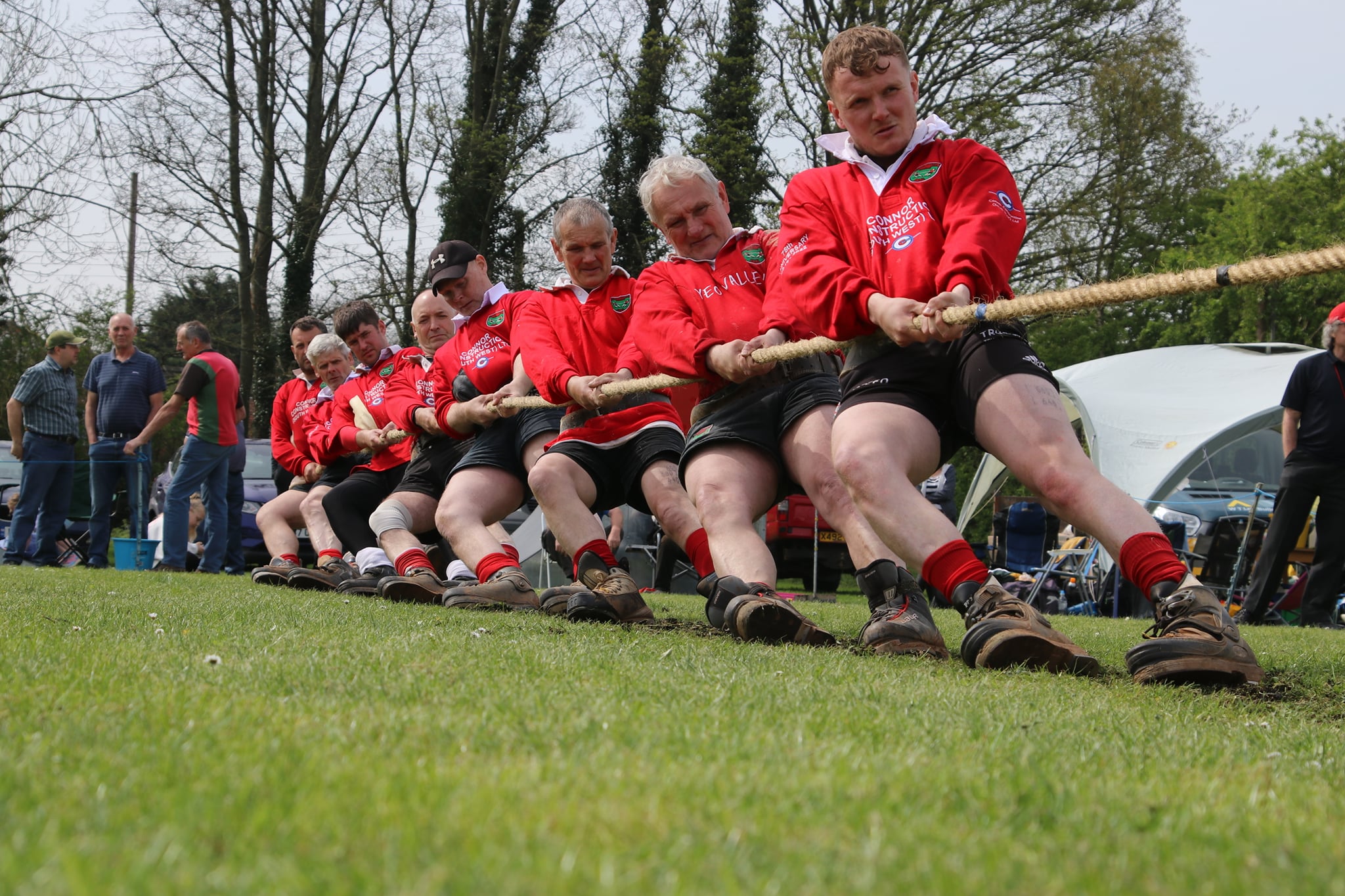 The event started with the catchweight competition. Pulled as a straight group between Felton Eccles, Lincoln, Bedfordshire and York taking part. Lincoln topped the group on 9 points, with Felton Eccles finishing as the runners up with 6 points.
Photo - Felton Eccles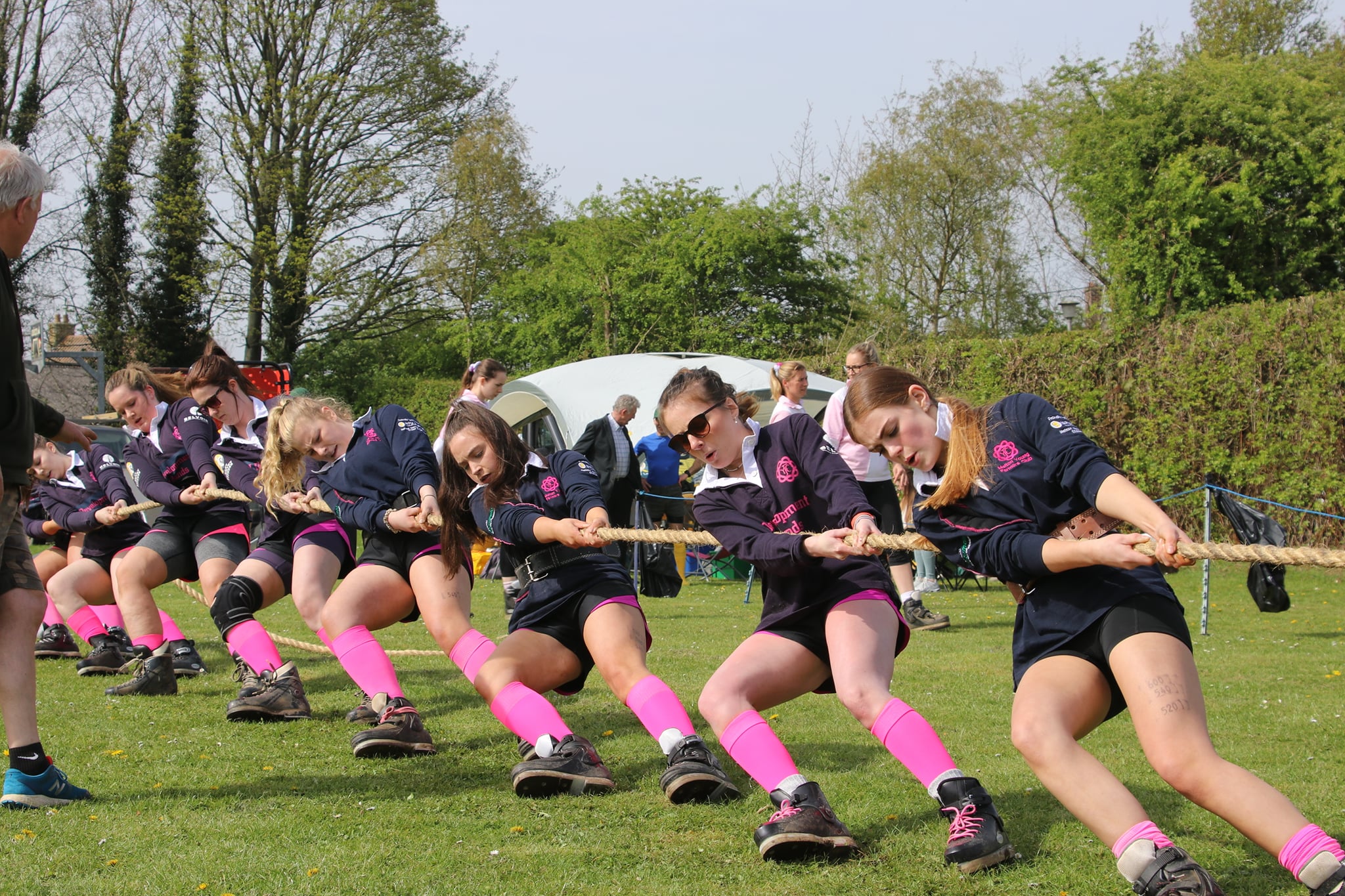 In the ladies 560kg competition, there was some close competition between all of the ladies taking part, with Melton Ladies this week fielding A and B teams in some of the ladies weights. Bedford and Melton progressed through the groups stages unbeaten until both teams met each other in the final. On this occasion, Bedford were run closer than they have been in recent weeks, and took a closely fought first end before Melton levelled the pull by winning the second end, so that both teams finished on level points. When the TWIF criteria was applied, Bedford had received fewer cautions so finished as 560kg group winners.
Photo - Melton Ladies B Team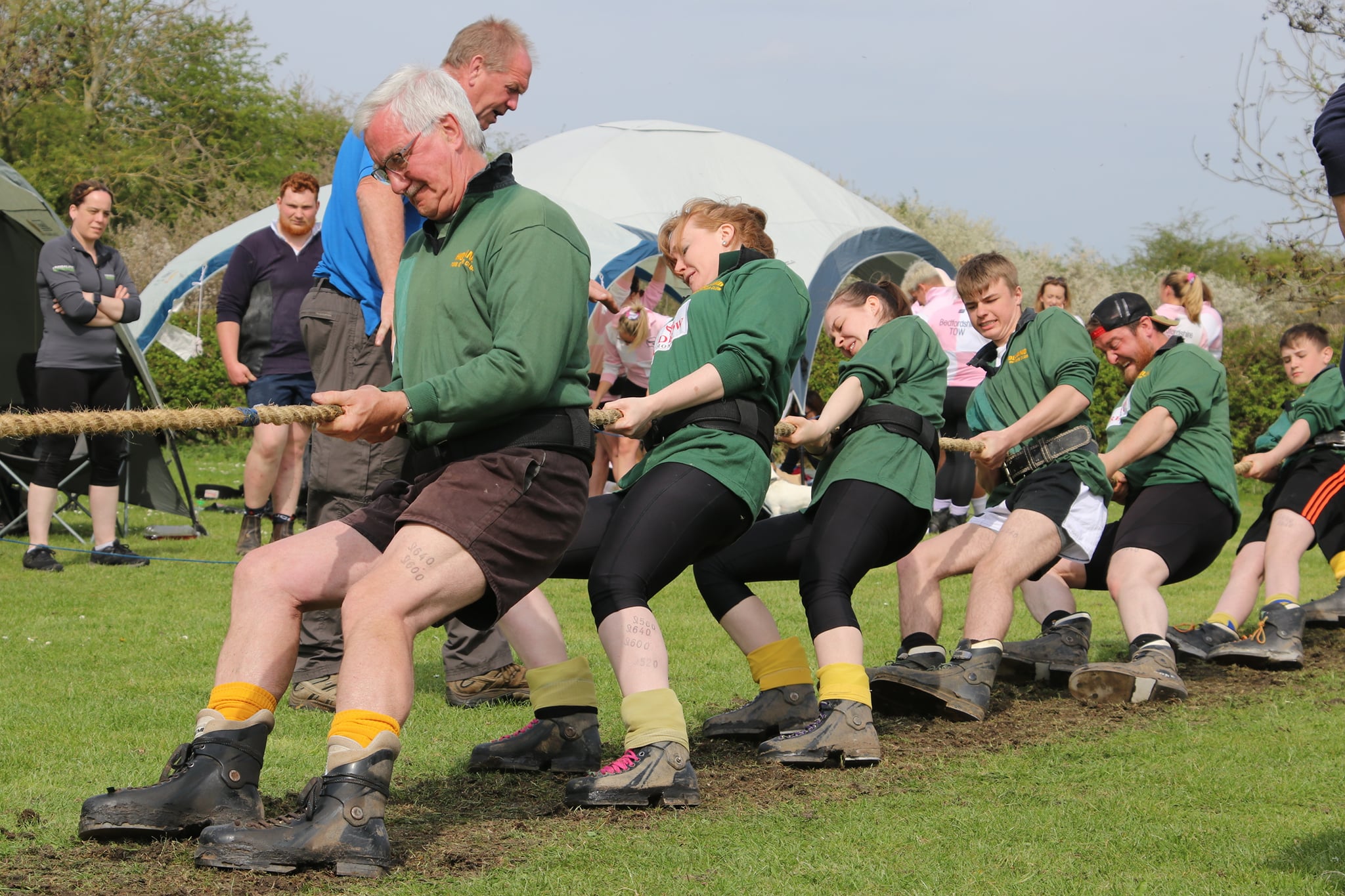 The 600kg competition saw 10 teams enter, with Bedford Ladies and Melton Ladies also entering teams in this competition, each weighing in with 9 pullers (in TOWA open competitions, ladies teams are allowed to weigh in with up to 10 pullers in mens competitions as longs they do not exceed the nominated weight limit to allow ladies teams to get more competition pulling if they wish). There was some good close pulling across both groups in this competition.
Photo - Holland TOWC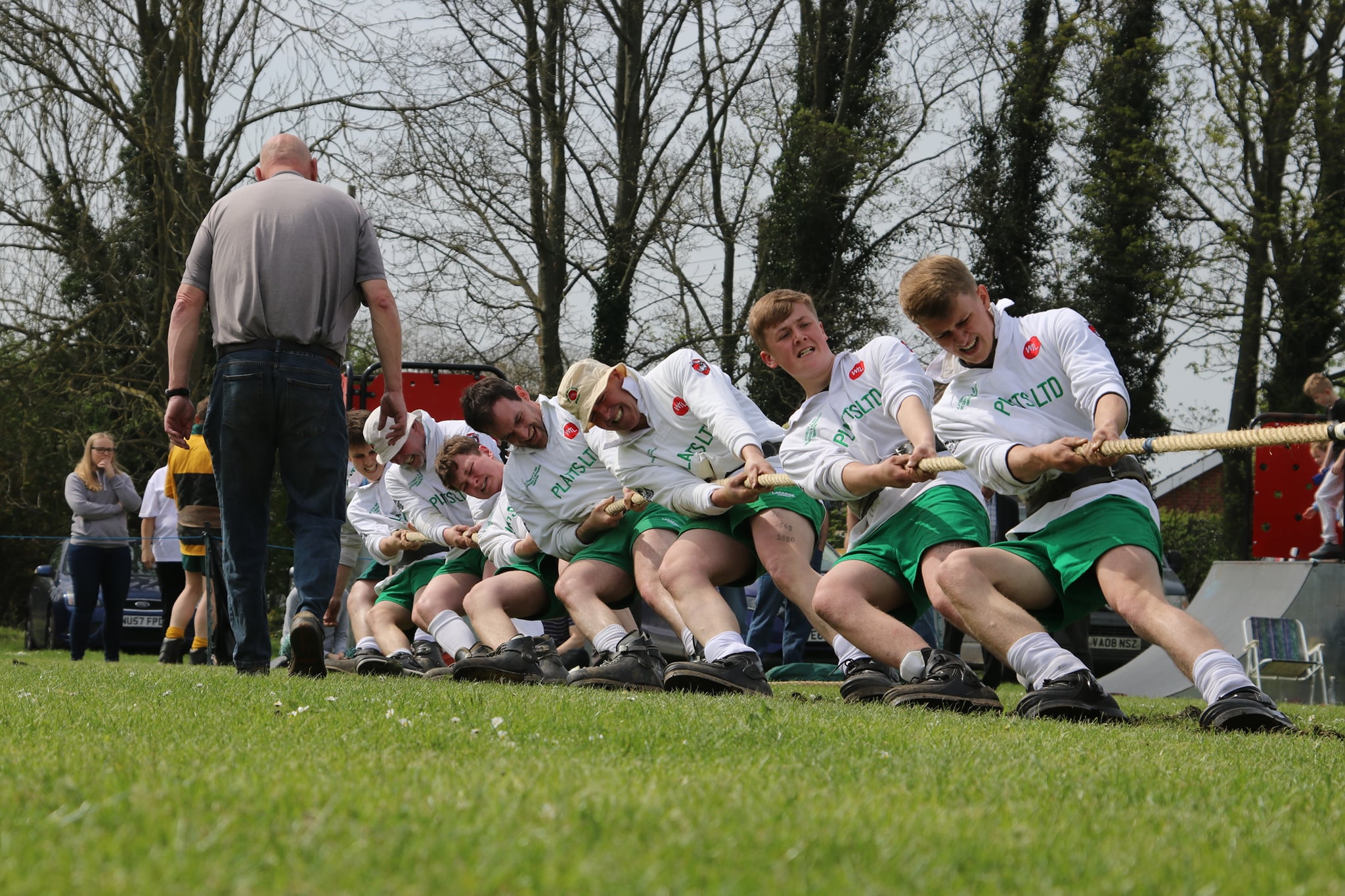 Group 1 saw Lincoln A and B, Felton B, Melton Ladies and Bedford Ladies competing, with Group 2 having teams from Felton A, York, Bosley, Bedfordshire and Holland taking part. Lincoln A were the eventual winners of group 1, but things were a bit closer in group 2, with Bosley and final going into the final round of pulling against each other level on points, so the outcome of this pull would decide who won the group and would go through to the final. Felton won the first end, with Bosley winning the second end, so the pull finished 1-1 as the TOWA now runs all points competitions under TWIF rules (no best of three pulls, so teams get 3 points for winning both ends, or 1 point for a draw). TWIF criteria then applies, which follows the following criteria – number of matches won, head to head result of the teams level on points, number of cautions received, team weight, and if the result cannot be decided after that, then the toss of a coin. Even after applying all of the criteria, both teams were still level on points, so it came down to the toss of a coin which went Bosley's way this time.
In the final, it was Lincoln A vs Bosley. Lincoln made light work of the first end, but it was a much closer match on the second end, but after a good match, it was Lincoln who took the second end and a deserved win.

Photo - Lincoln TOWC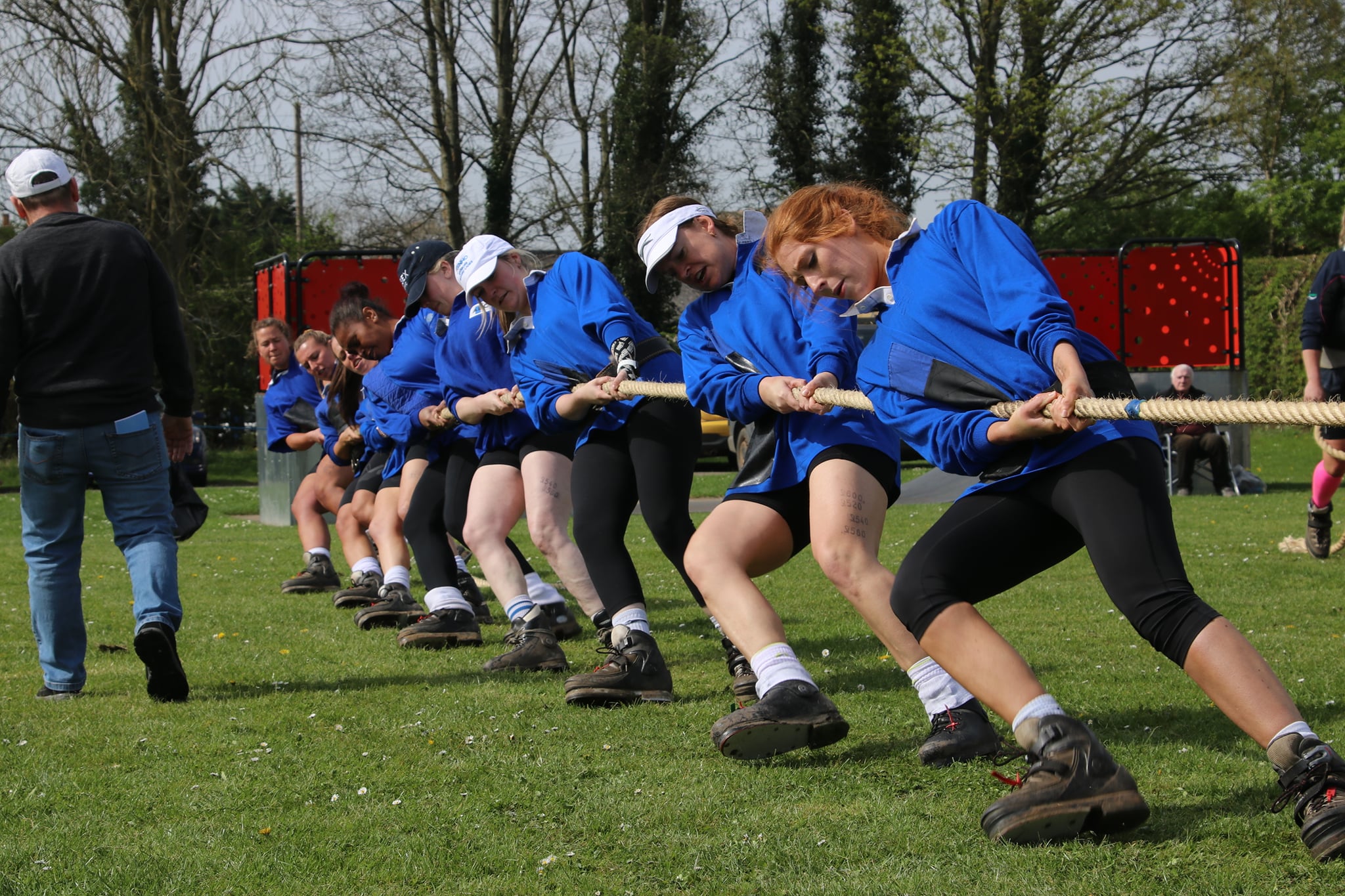 In the ladies 520 kg competition, Bedford were again the dominant team in this weight category, topping the group without losing an end. Locally based club Melton Mowbray Ladies were once again the best of the rest and they finished in the runners up spot.
Photo - Bedford Ladies
The mens 680kg competition was run as a straight group of 6, and again, there was lots of close pulling, with many matches going 1-1. This time Lincoln B entered with a 7 man team which performed very strongly to top the group and finish as overall winners with Lincoln A finishing as the eventual runners up.
Photo - Lincoln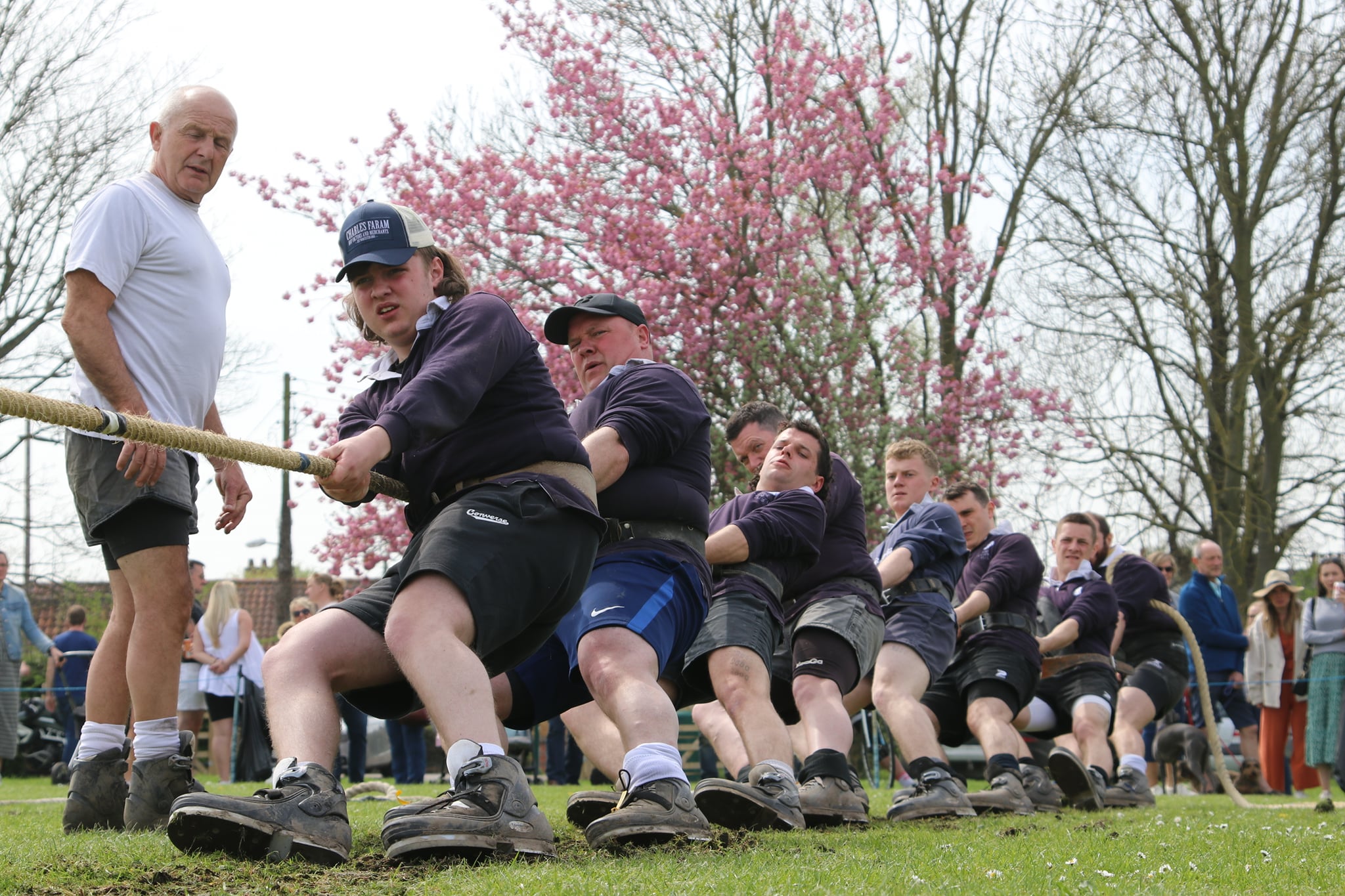 The mens 640kg competition was pulled as a straight group of 7 teams, and again, many matches ended up as 1-1 pulls. Lincolns A and B team had a really hard fought pull which Lincoln A eventually won by 2 ends to0, and there was a lot of close pulling amongst the other teams taking part. Lincoln A finished as the eventual winners with Lincoln B finishing as the runners up.
Photo - York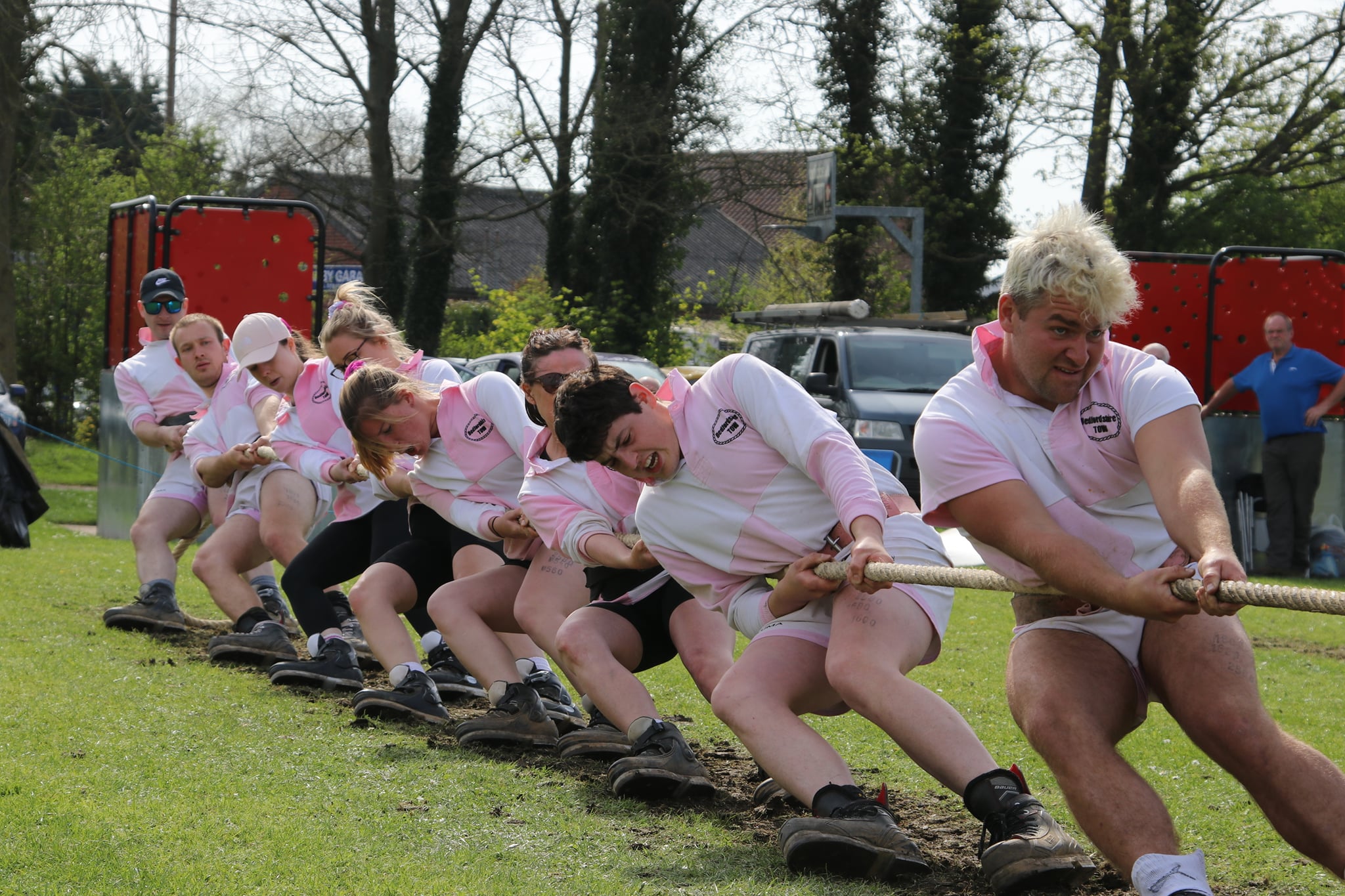 The final ladies weight of the day was the ladies 540kg competition and this started off with a really good pull between Bedfordshire and Upton with two really exciting ends which Bedfordshire won by 2 ends to 0. Once again, there was no stopping Bedford Ladies who won the competition without losing an end with Melton Ladies finishing as the runners up.
Photo - Bedfordshire 4+4 team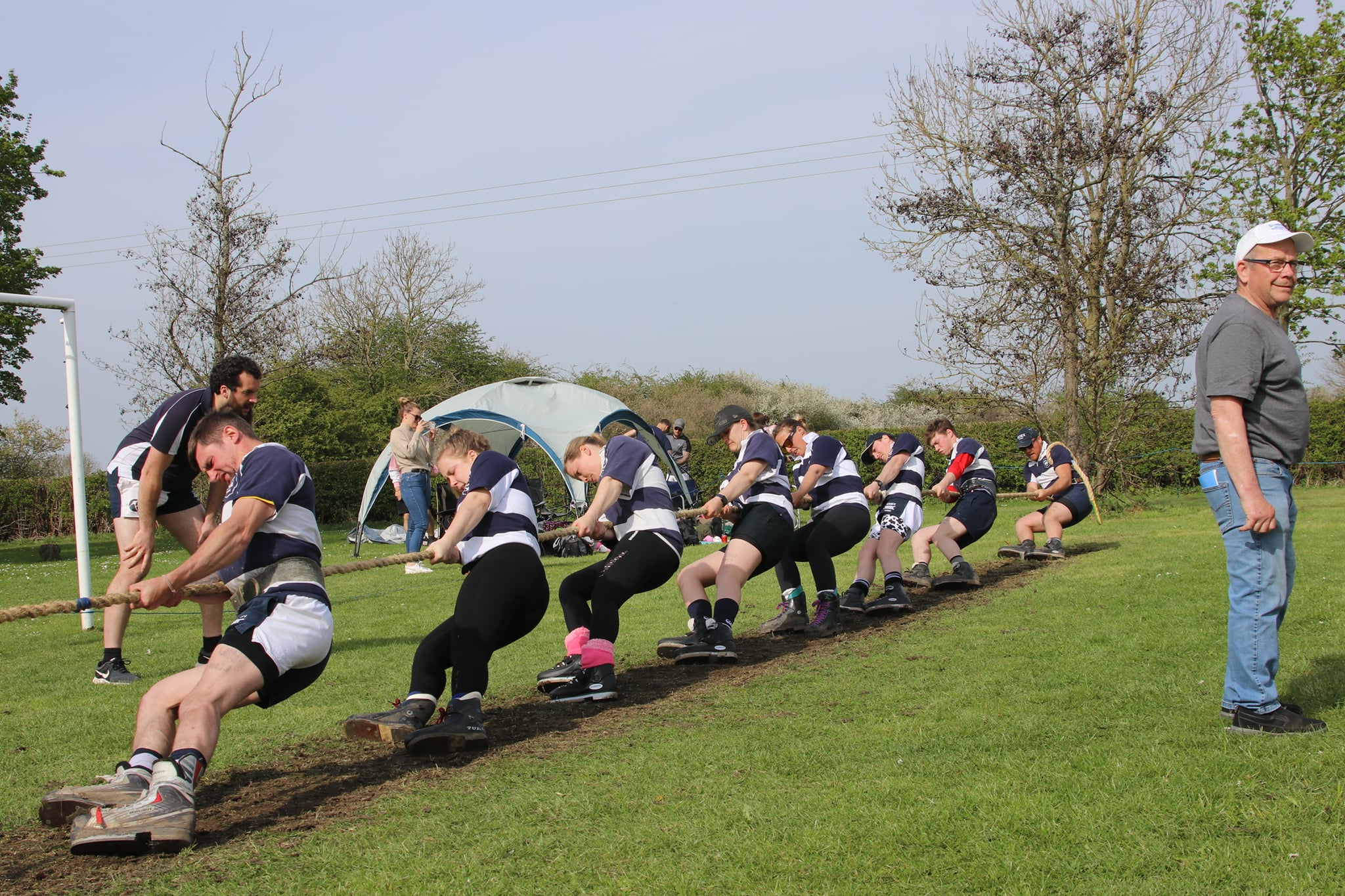 The final weight of the competition was the Mixed 580. After some good contests between the teams, Lincoln finished as the overall winners with Bedford finishing as the runners up, with Melton finishing in third place.
Well done to all of the team who took part.
The officials on the day were Mick Grimston, Gavin Corden, Roger Beardsmore, Pete Dyer, Mike Callaghan, Dave Kitchener, Mark Williams, Caroline Abri, Rachel Lewis and Wendy Dyer.
Photo - Essex 4+4 Team
The next weekend of tug of war will see three fixtures taking place – the Saturday Night League in Cumbria on Saturday 23 April, and competitions hosted by Melton Mowbray Ladies and Oxney Vines Cross taking place on Sunday 24 April
The above competitions are open competitions and all teams are welcome and encouraged to take part. Please visit our
fixtures page for further details about this event and other events taking place throughout 2022.
Please note that the venue for the Oxney Vines Cross competition will now be at Oxney Vines Cross, Nettlesworth Lane, Vines Cross, Heathfield, East Sussex, TN21 9AS. All other details remain the same.
Lincoln TOWC Open Competition - Results Summary
Catchweight – Winners – Lincoln – Runners Up – Felton Eccles
600 – Winners – Lincoln A – Runners Up – Bosley
680 – Winners – Lincoln B – Runners Up – Lincoln A
640 – Winners – Lincoln A – Runners Up – Lincoln B
Mixed 580 – Winners – Lincoln – Runners Up – Bedford
Ladies 560 – Winners – Bedford – Runners Up – Melton