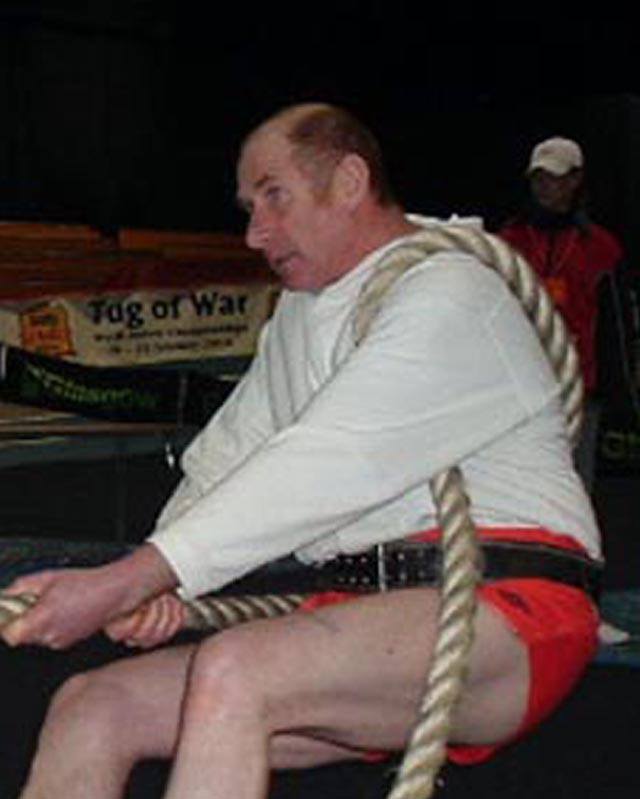 The Tug of War Association is saddened to learn of the sudden passing of Tony Henshaw.
Tony has been a TOWA judge for many years, but was mainly a puller, retiring from pulling after the 2016 season after which he continued with his judging.
Tony was a longstanding member of the KCF Telford team, competing on the indoor and outdoor circuits until the club disbanded in 1999. Tony then joined St Pats to continue pulling outdoor, and joined Raunds to compete on the indoor circuit, winning a number of national and international medals with these teams, including a gold medal in the world open 680kg competition with Raunds at the 2004 World Indoor Championships in Glasgow. After St Pats disbanded, Tony joined the Congleton team before finishing his outdoor pulling career with Bosley whilst continuing on the indoor circuit with Raunds.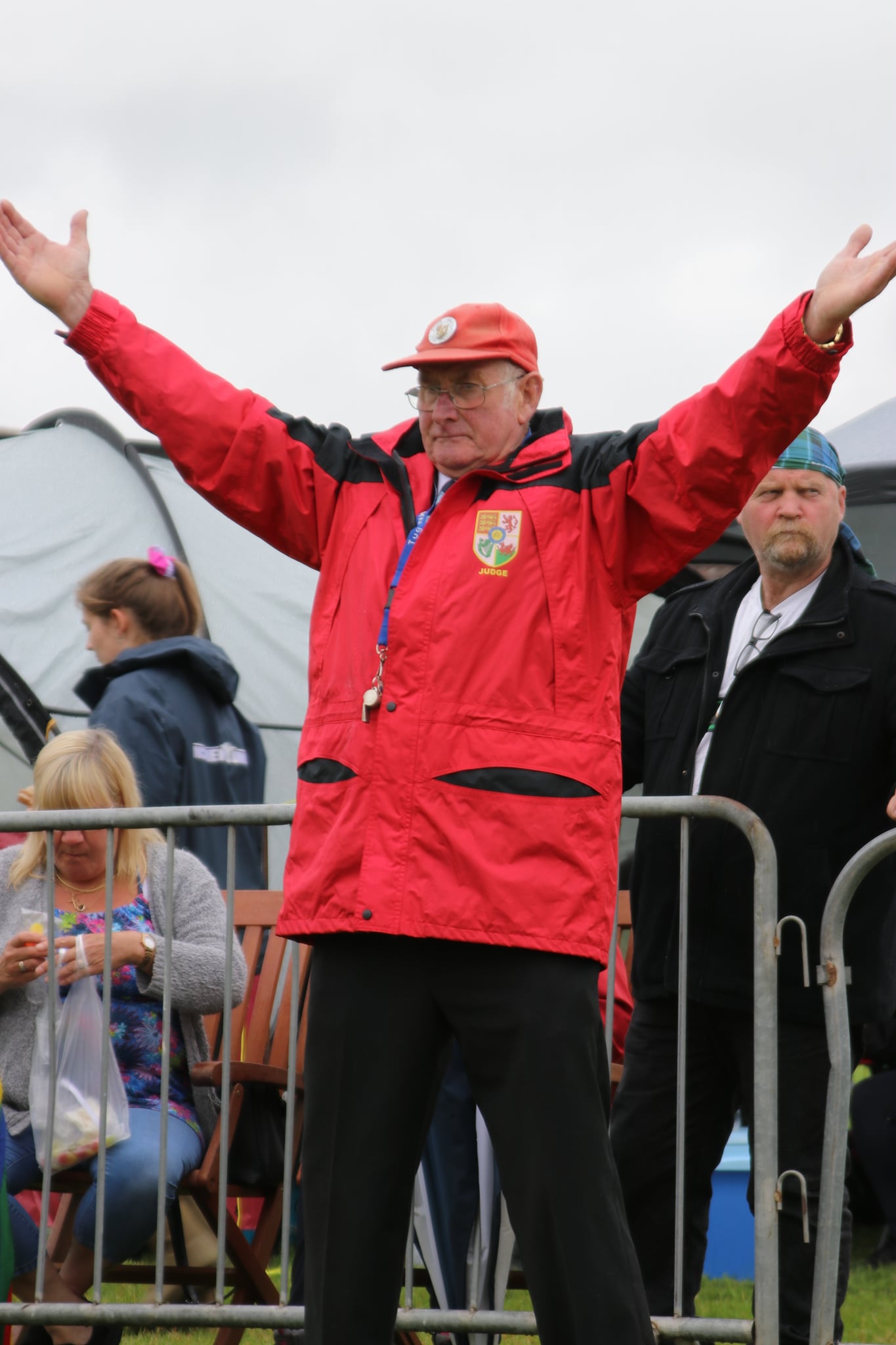 In addition to Tony's pulling and judging, Tony also served on the TOWA Committee for many years as an Area Representative for the TOWA Area Number 2 Midlands Area.
Tony was a well known and well liked member of the tug of war family and has served tug of war with great dedication and humour. He will be missed.
Our thoughts are with Tony's family, friends, team mates at colleagues at this sad time.
Photo - Tony Henshaw judging at the 2021 National Outdoor Championships
Tony Henshaw, front row, far left with Raunds after winning the Indoor World Open 680kg competition in Glasgow in 2004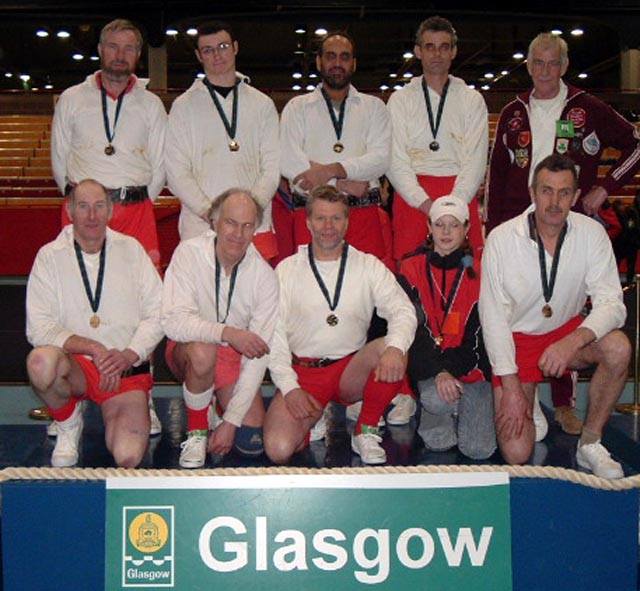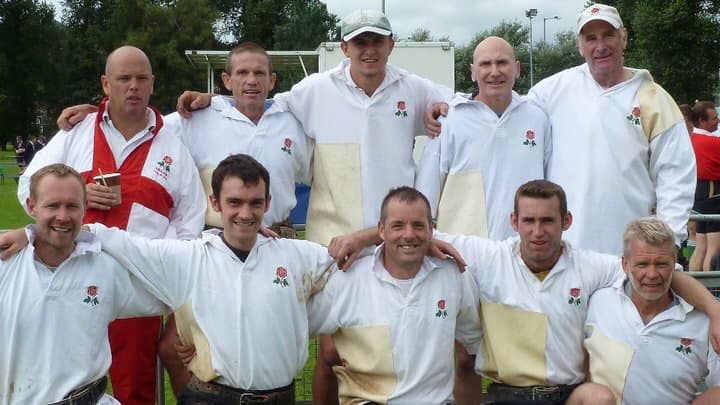 Tony Henshaw, back row, far right, with the England 600kg team that won the UK championships in Eniskillen, Northern Ireland in 2010, represented by Bosley.