2023 FWA Training League Week 1 Results
The first outdoor tug of war competition of 2023 took place on Sunday 26 February, this event being the first Far Western Area (FWA) Training League of the season. This event was hosted by Honiton YFC at Offwell, near Honiton in Devon with 3 weight classes for mens teams, two weight classes for ladies teams and a mixed weight class.
The clubs competing were Honiton, Anstey, St Enoder, Sandhurst, Whimple, Anstey Ladies, St Enoder Ladies and Whimple Ladies, with some of these clubs being able to field B teams.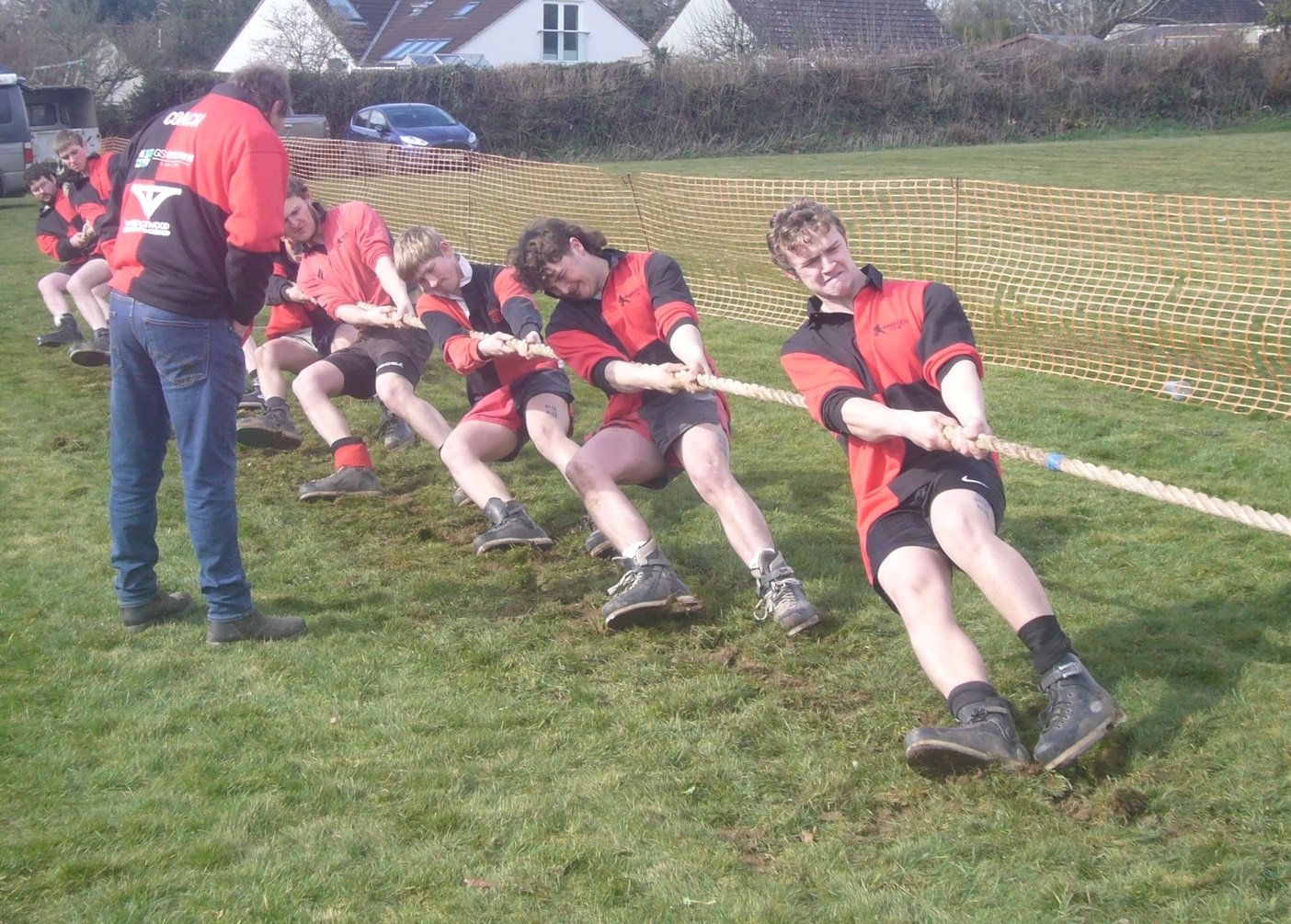 The competition started with the mens 600kg, with 7 teams weighing in and pulled as a points competition. After some very spirited competition St Enoder were the winners on 16 points ahead of Sandhurst A who also had 16 points but lost on the count back having received more cautions.
Anstey finished in third place on 8 points with Sandhurst B also on 8 Points, but once again Sandhurst lost out on the count back having received more cautions. In fifth place was Honiton on 6 points followed by Whimple on 5 points. St Enoder ladies also weighed into the mens 600kg (which is allowed for open competitions under TOWA rules) and finished in seventh place.
For the ladies 580k unfortunately only two teams weighed in - Anstey and St Enoder, and after a 1-1 draw Anstey claimed the top place again on count back based on weight difference.
Photo: Anstey 600kg team.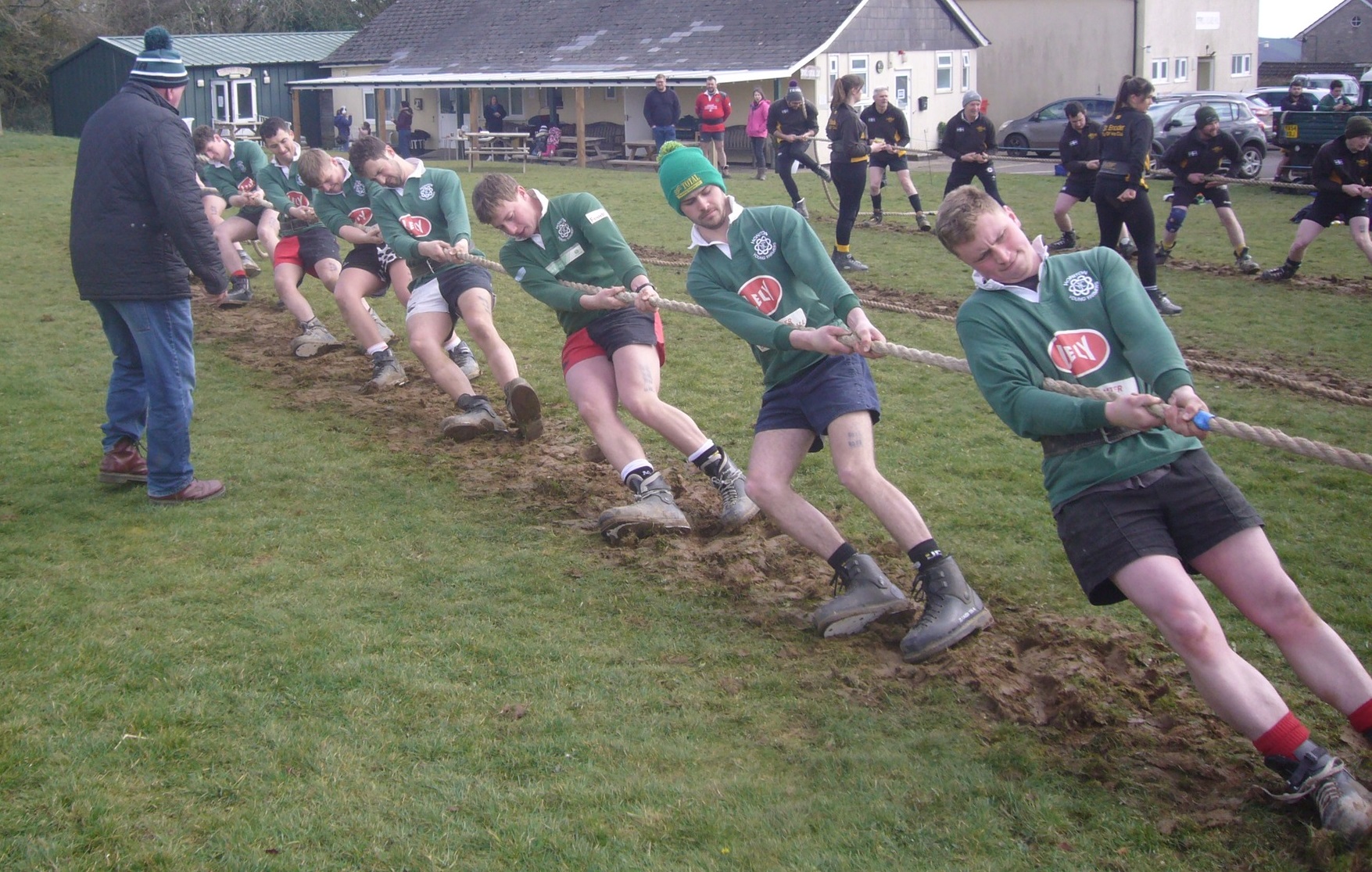 The mens 680kg had 5 teams weighed in, and after some good pulling Sandhurst A and St Enoder we once aging level on 10 points each, but this time the count back favoured Sandhurst having received fewer cautions. In third place, Anstey finished on 6 points, Honiton finished on 3 points and Sandhurst B finished in fifth place.
For the mens 640kg, 6 teams weighed in and the winners were St Enoder on 15 points, followed by Sandhurst A as runners up who finished on 12 points, Anstey third on 7 points, fourth Sandhurst B on 6 points, fifth Honiton on 4 points and finally Whimple finishing in sixth place.
Photo: Honiton 680kg team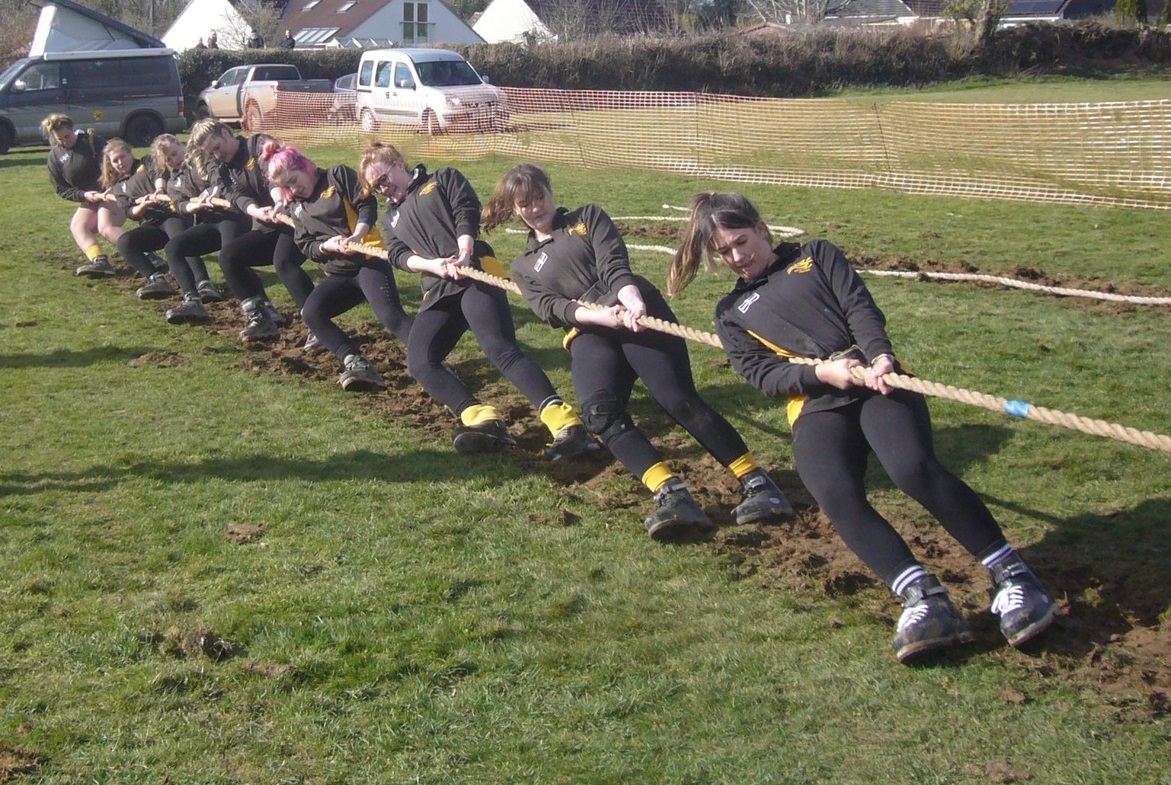 The ladies 600kg again only 2 teams weigh in - St Enoder and Whimple with St Enoder taking a 2 ends to 0 win.
The competition finished with the mixed competition and 6 teams entered. St Enoder A were the winners on 15 points followed by Sandhurst on 12 points, then St Enoder B on 9 points, Anstey on 6 points, Honiton with 1 point and Whimple on 1 point, with Honiton finishing ahead having received fewer cautions.
Photo: St Enoder Ladies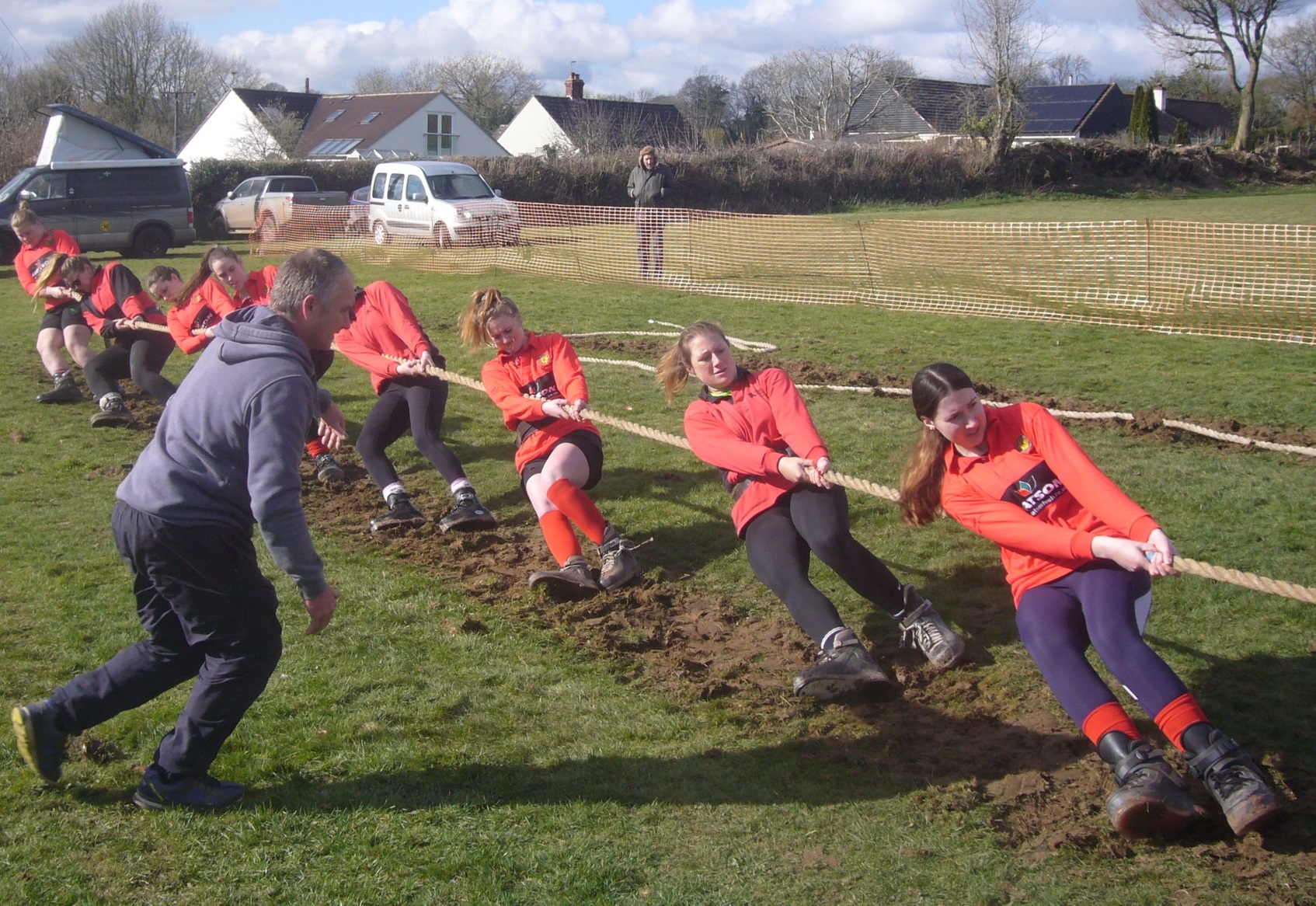 Many thanks go to Damien Richards and Honiton YFC for hosting the event.
The next FWA training league event will be hosted by St Enoder TOWC on Sunday 12 March and all teams are welcome and encouraged to attend. All of the details for this event are available on the fixtures page of the TOWA web site at
www.tugofwar.co.uk/fixtures.
Remember, most of our events throughout the year are "open" competitions, and any team can go along and take part including TOWA teams, non-TOWA teams, young farmers clubs and military teams, so make sure you check out the fixture list and go along to any competitions local to you and beyond.
Photo: Whimple Ladies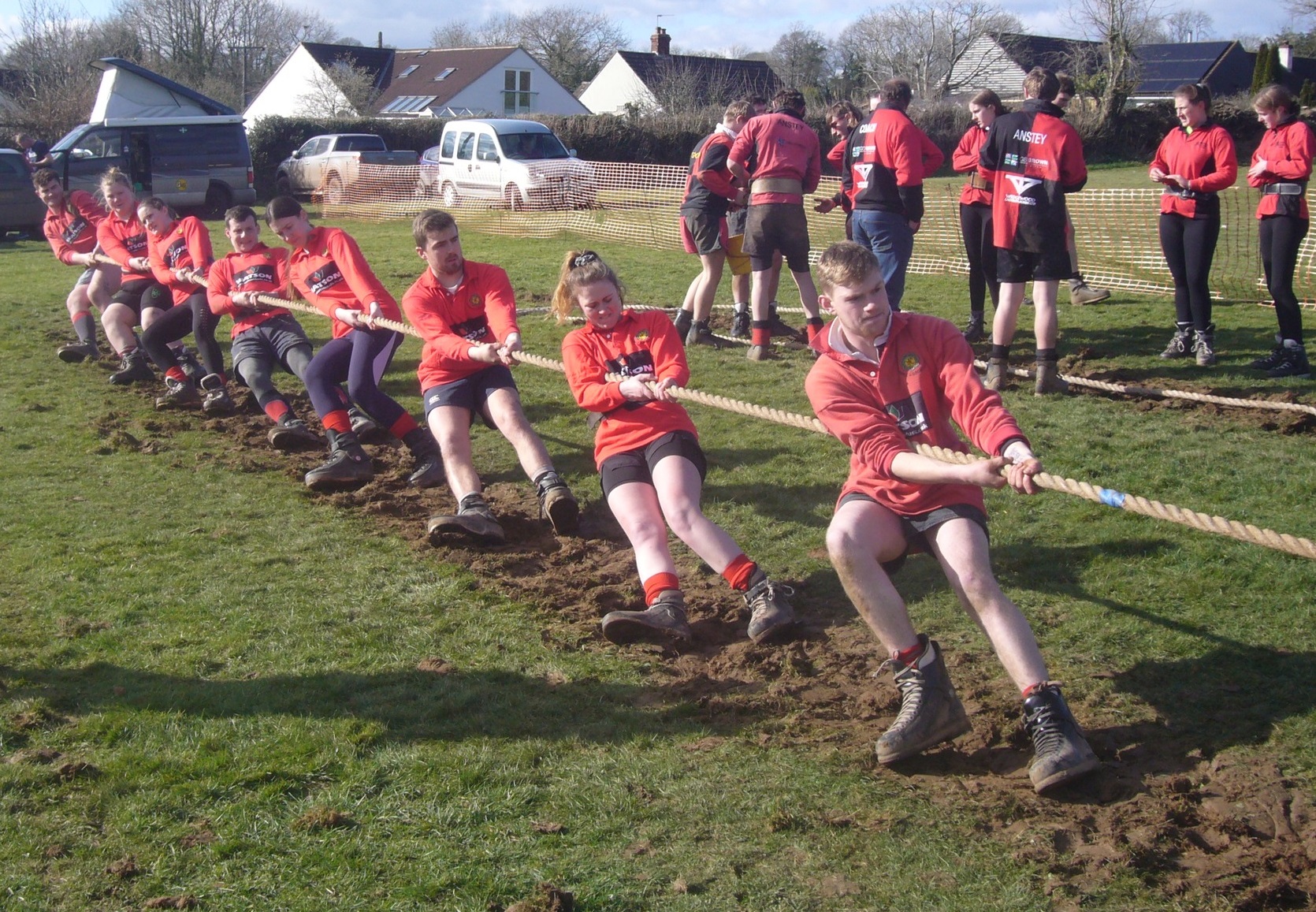 Photo: Whimple Mixed Team