2023 National Tug of War Championships Senior Mixed Results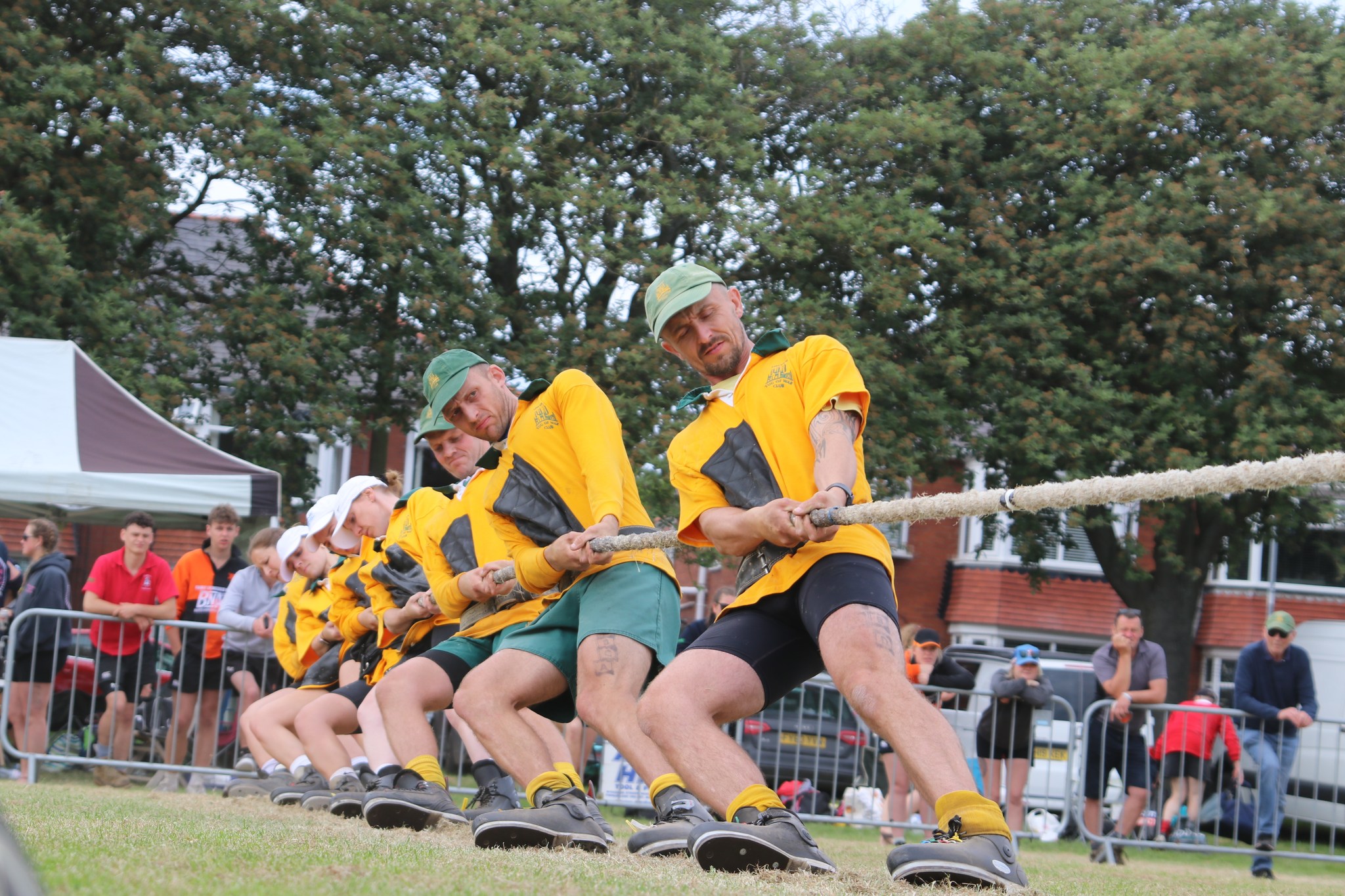 The senior mixed 580kg competition continues to go from strength to strength at the national championships and this year once again the competition was split into two groups as follows:
Group 1 - Kilroe, Lincoln, Army Men, Army Ladies, Upper Eden, East Anglia
Group 2 - Bedford, Sandhurst, Bedfordshire, St Enoder, Bosley
Photo: Lincoln Mixed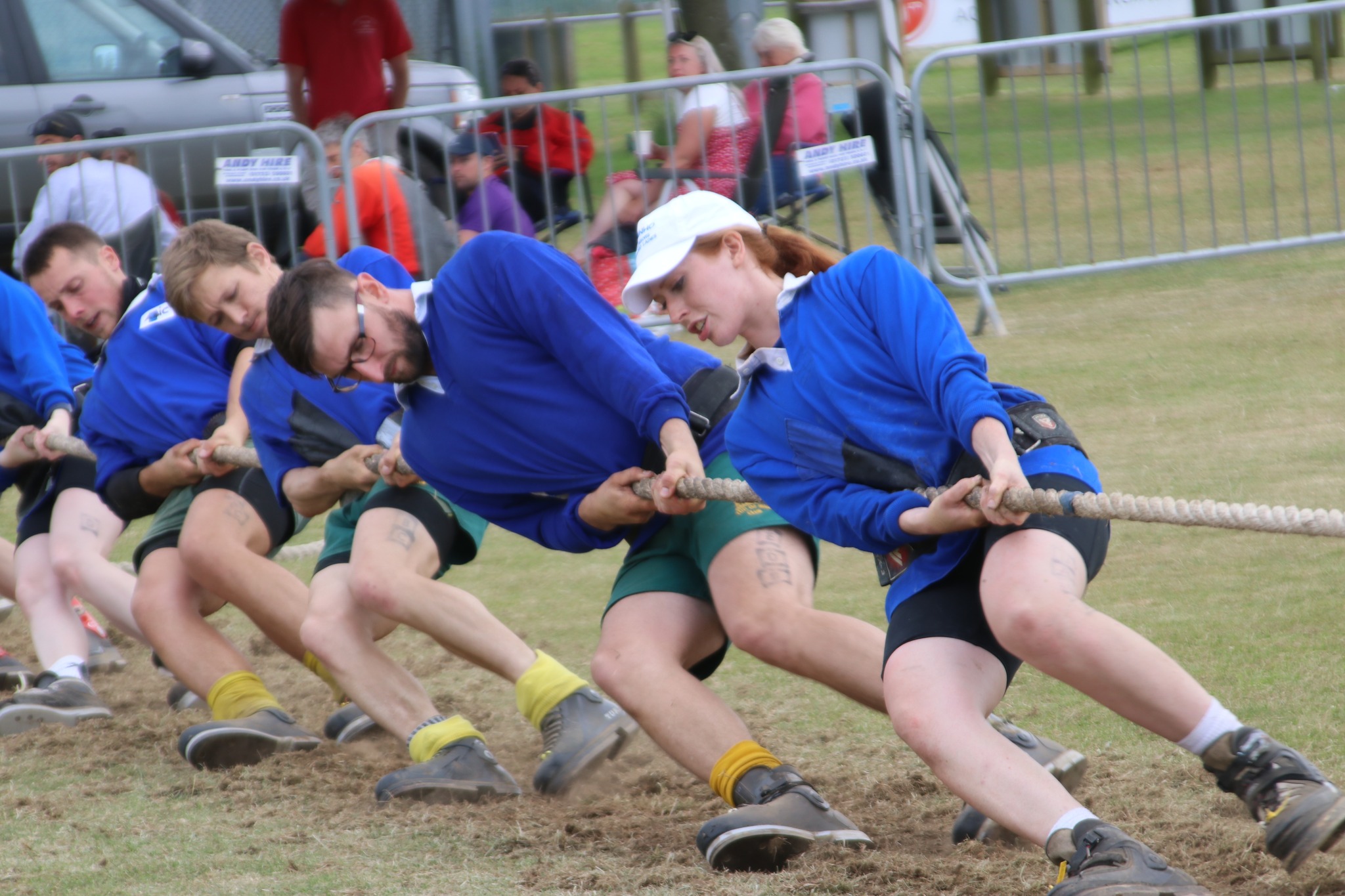 The first round of pulling in each group saw a couple of evenly matched and exciting contests. In group 1, Upper Eden and East Anglia met first on with Upper Eden winning the first end and East Anglia winning a really close second end. In group 2, Sandhurst and Bedford had a really close match which again went 1-1 with Sandhurst taking a really close first end, and Bedford battling hard to take the second end.
Photo: Bedford Mixed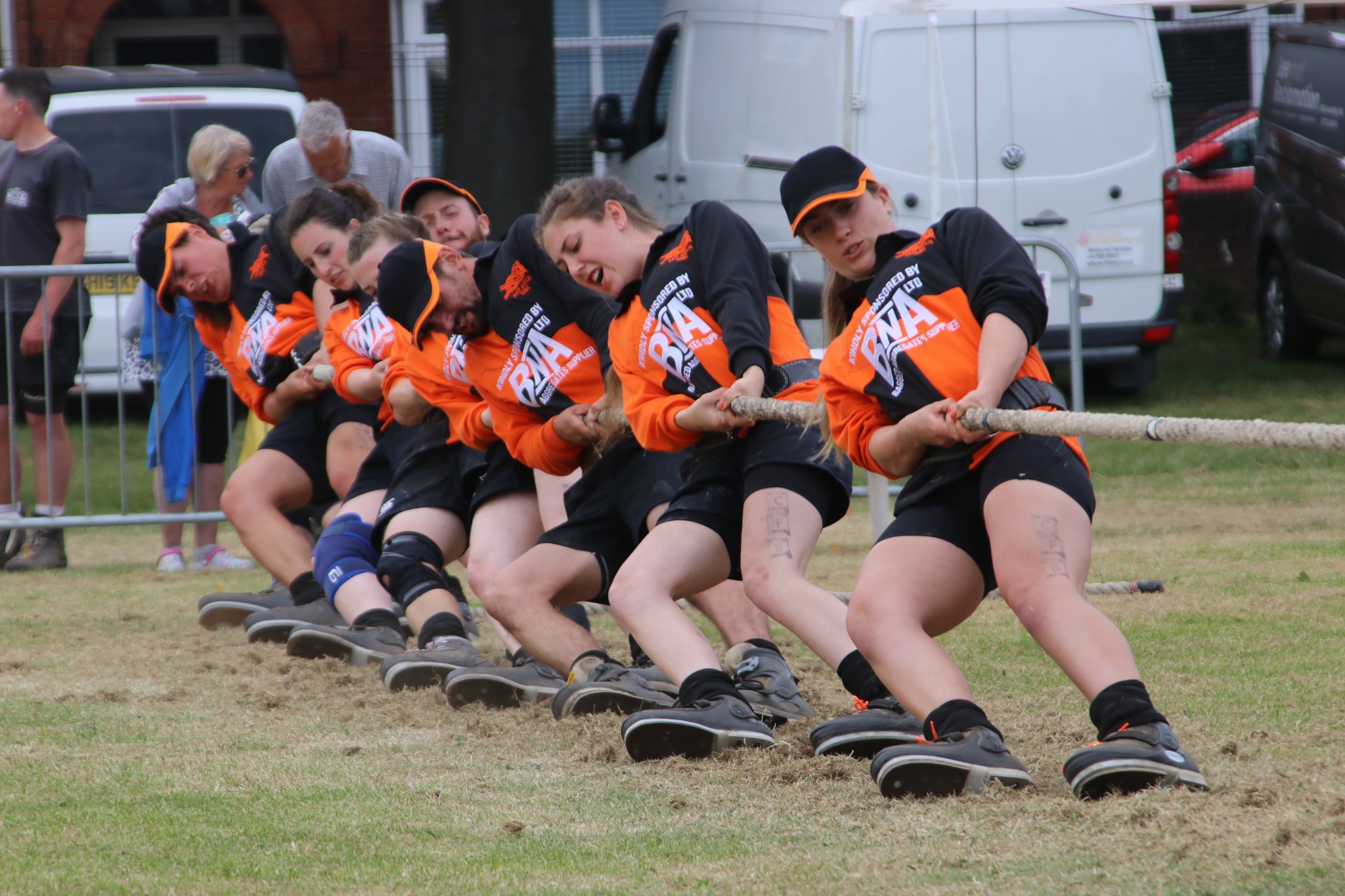 Lincoln were the eventual winners of group 1 with Upper Eden and East Anglia finishing level on points. When the criteria was applied, East Anglia progressed to the semi-finals along with Lincoln. In group 2, despite losing the first end to Sandhurst earlier in the competition, Bedford progressed in first place. The eventual runners up were St Enoder who finished ahead of Bosley, Sandhurst and Bedfordshire.
Photo: East Anglia Mixed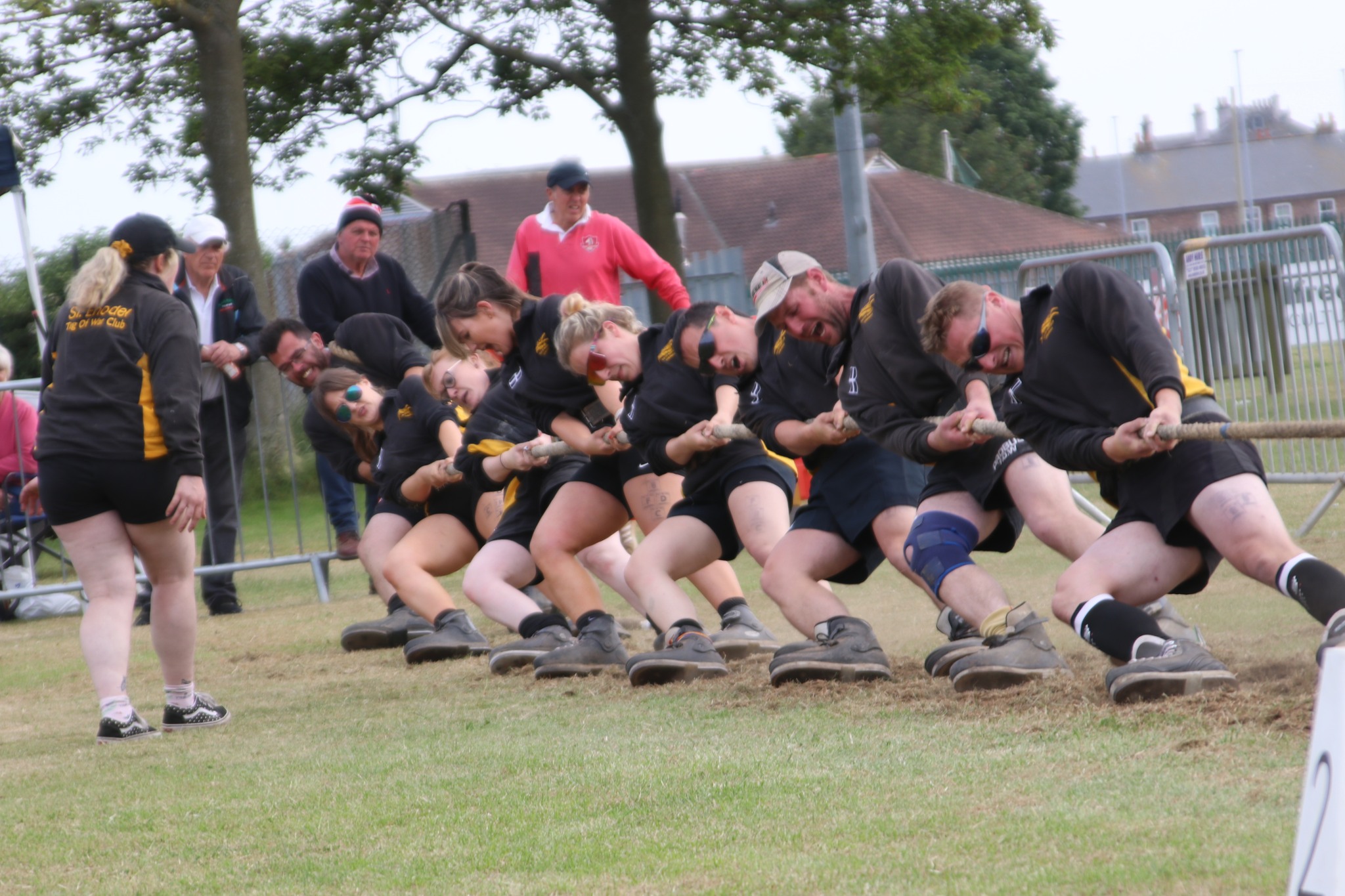 In the semi-finals, St Enoder met Lincoln and Bedford met East Anglia. Both Bedford and Lincoln won their respective semi-finals by 2 ends to 0 so East Anglia and St Enoder were left to fight it out for the bronze medal. We were treated to yet another close and exciting bronze medal match, with St Enoder taking East Anglia very close to the line on the first end, only for East Anglia to bring the rope back and drive it home for the end. On the second end, it was a little more straight forward for East Anglia and they won the second end and the bronze medal. In the final, it was Lincoln who won yet another gold medal by 2 ends to 0.
Well done to all of the teams who took part in this very competitive weight class.
Photo: St Enoder Mixed
You can watch all of the days pulling via the recording of the live stream, which is available to view below: