At the Tug of War Association AGM held recently, Awards of Merit were announced and presented to the recipients. Those people receiving awards were Steve Bowler, Mick Copper and Clem Sorrell. The Award of Merit is the highest honour of the Tug of War Association and is only awarded for long and distinguished service to tug of war. In addition, the TOWA has introduced a new award – an "outstanding achievement" award to be presented to people who had made an outstanding contribution to the sport over the previous 12 months. The first recipient of this award is Joe Birch.

Steve Bowler - Award of Merit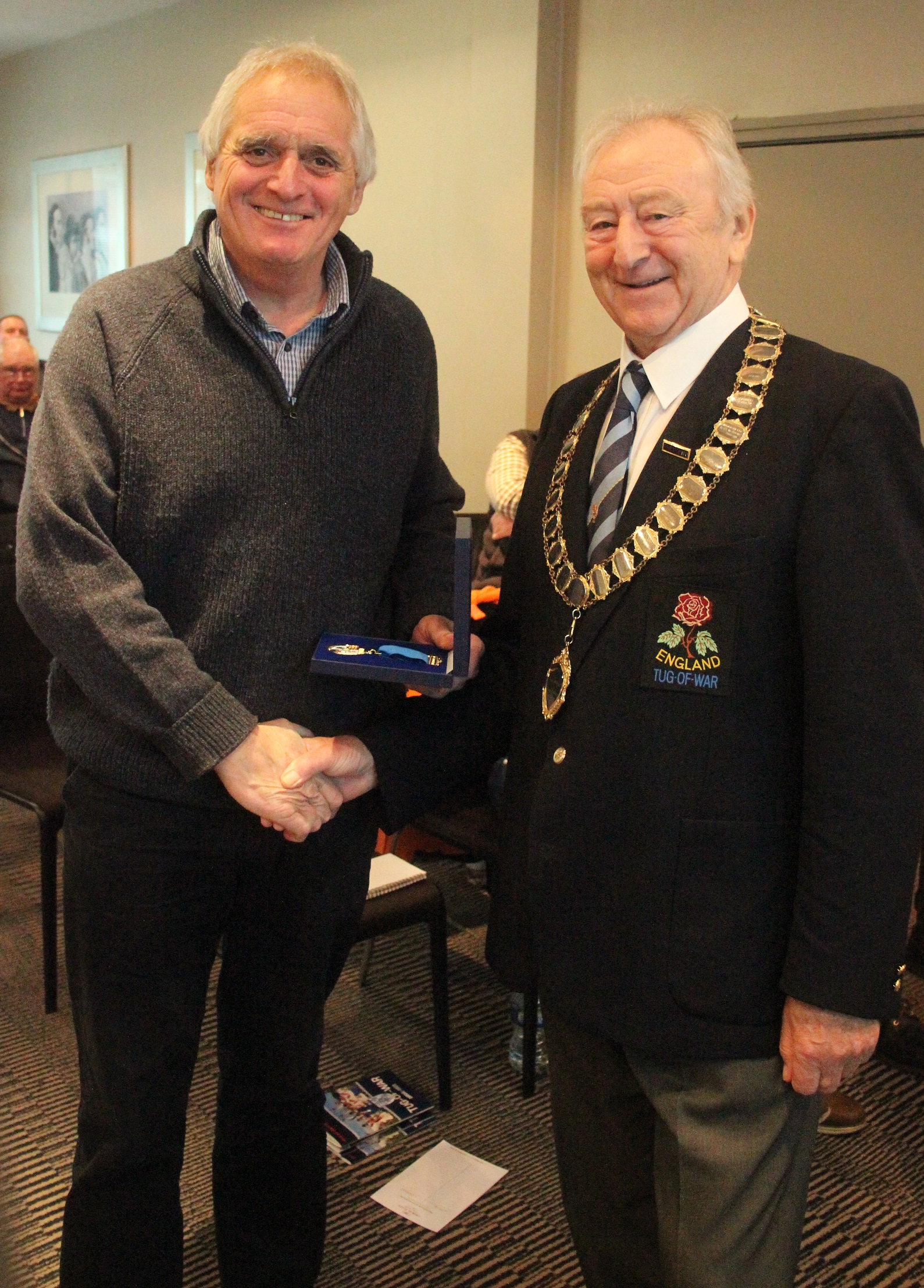 Steve has been involved in tug of war for just over 50 years, having started pulling with his brothers and other family members for Clayhill in Kent in 1971. Steve later joined the Isle of Oxney team with Jim Knight, winning his first national title in 1977 and represented England in Sweden in 1979 winning the European 560kg title. In 1980 The Isle of Oxney team merged with Vines Cross and the club became known as Oxney Vines Cross who still compete to this day. In 1984, Steve won gold representing England with Oxney Vines Cross in the mens 560kg competition. Over the years, Steve won many titles at 560, 600, 640 and 680 with Oxney Vines Cross and was mostly an anchor. After retiring from pulling, Steve took on the coaching role after Doug Reed stepped back from coaching and took his team to further national and international success, winning a world open title in South Africa in 2002. Steve has also served the Tug of War Association as a member of the General Committee as an Area Representative for Area 6, and Steve also served as TOWA president and is currently serving as Aarea 6 Chairman. Congratulations Steve!
Mick Copper - Award of Merit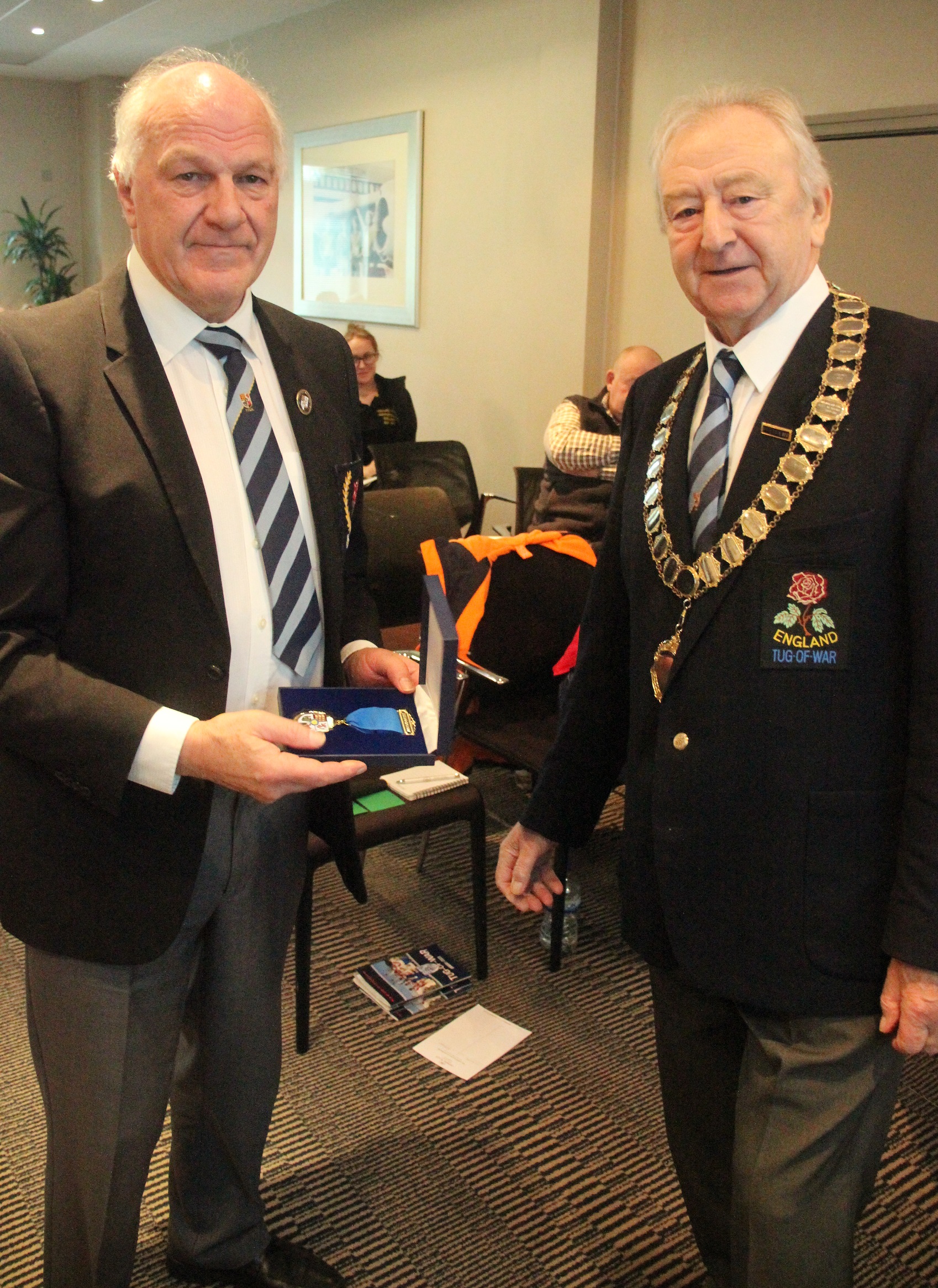 Mick began his tug of war career as a junior puller with the Cheshunt Youth team, and competed in his first national indoor championships in 1971. His first international competition was the 1973 European Championships in Nottingham. Later in his pulling career he moved to Northamptonshire and joined Raunds Woodbine, winning a first national outdoor title with Raunds in 1983. Raunds later became a successful team on the indoor tug of war circuit and won gold at the 1990 national indoor championships at 600kg. Mick was part of the team that won 640kg gold in the open competition at the 1991 world indoor championships, and later won gold representing England in the 680kg at the world indoor championships in 1997, and later won the 680kg world open title at the 2004 World indoor championships. Mick then went onto coach Raunds from 2012. In 2011, Mick joined the TOWA Committee as an area representative for Area 2 (midlands area) and served as assistant secretary, before being elected to the position of Honorary General Secretary in 2014, which is by no means a small or easy task with lots of work being one behind the scenes, and in the past 12 months, Mick has also temporarily undertaken the treasurers role when the position became vacant. Mick continues to serve the TOWA as Secretary. Congratulations Mick!
Clem Sorrell - Award of Merit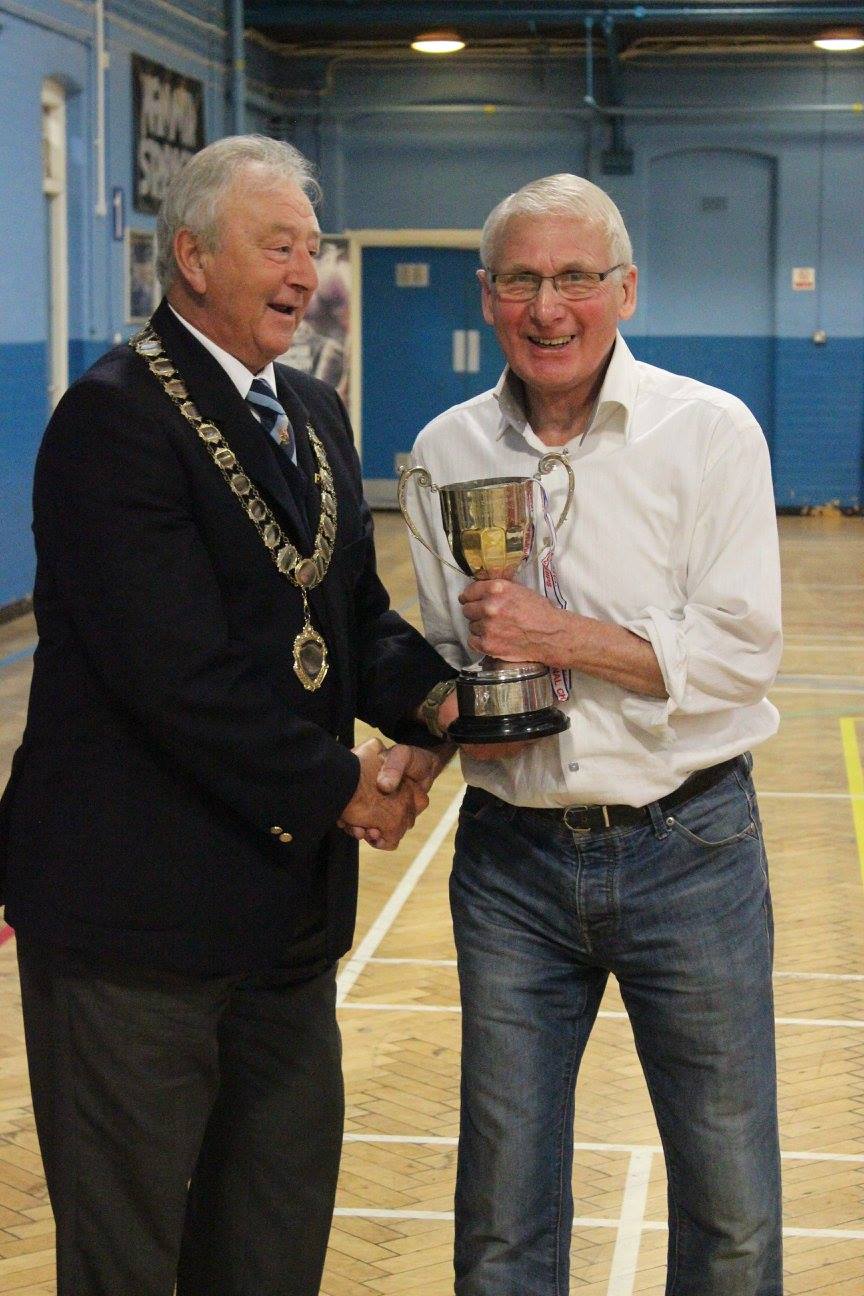 Many people will know Clem as the current coach of Uppertown for whom he was a puller before becoming a coach. Clem has been a member of this club for most of his pulling career and is very much the driving force behind the success of this team, particularly on the indoor circuit where the team has picked up numerous national indoor titles over the years and became world indoor champions representing England at 640kg in 1997 where Clem led the team as coach. Clem was very much a supporter of ladies tug of war in the early days of ladies tug of war with Uppertown also having a ladies team during this time whose ladies also represented England at several international competitions. Uppertown TOWC are very much where they are today due to Clems determination and drive. Clem was unable to be present at the AGM this year to collect his award, so this will be presented to Clem at another event later this year.
Joe Birch - Outstanding Achievement Award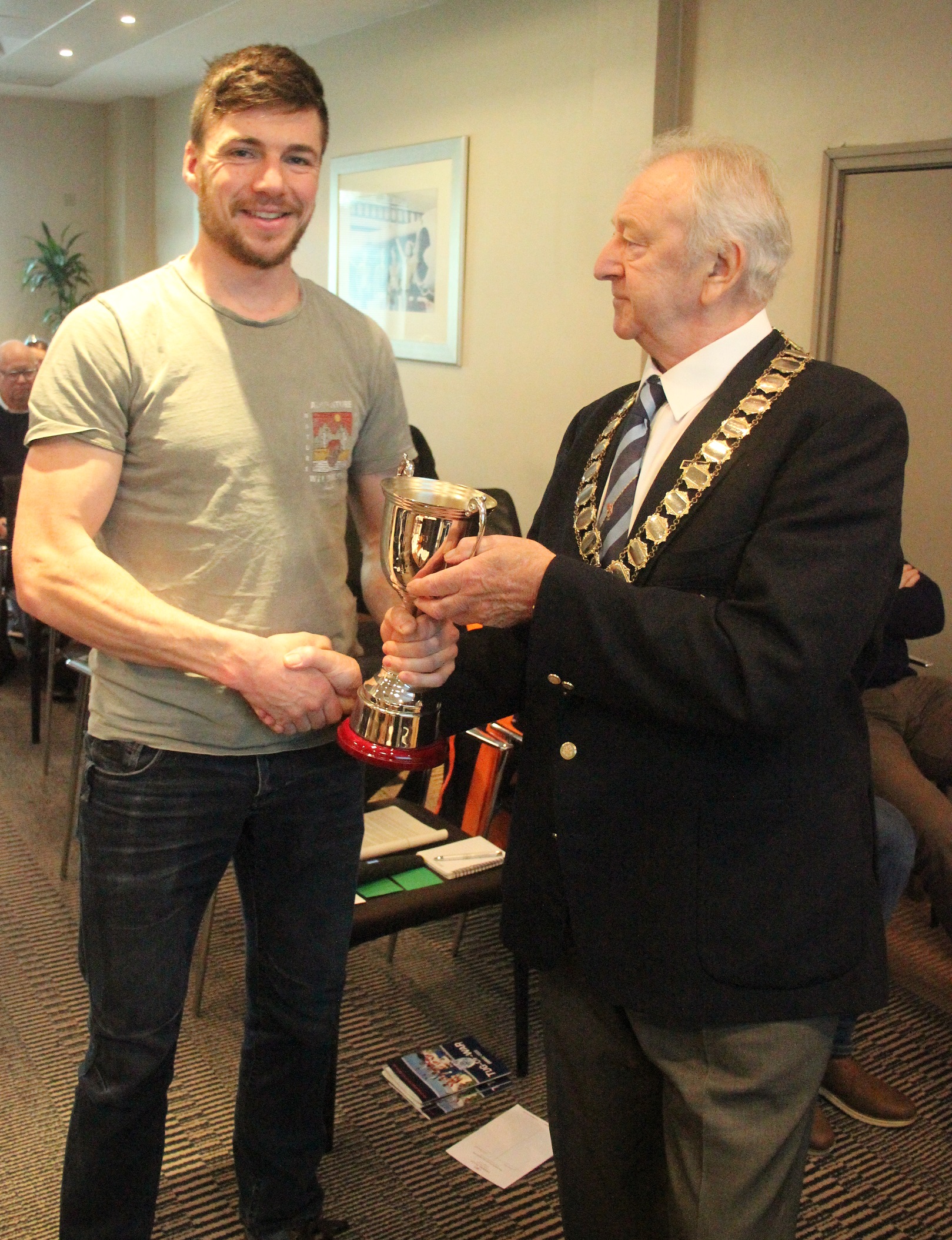 Joe has been presented with this award in recognition of his contributions over the past 12 months following his appointment as the England junior team manager. Junior tug of war has been at a low point in recent years, however there can be no doubt that Joe grabbed this opportunity with both hands and hasn't been afraid of approaching things differently and putting a support structure in place to help junior tug of war in England and to get junior teams representing England at British and Irish and World Championships. Several training events were organised around the country over the summer that were very well attended, which culminated in a large squad of juniors being taken to the British and Irish Championships in Wales where the juniors won gold for England in the junior men and mixed competitions and a bronze in the junior ladies competition. The squad was then taken to the World Championships in Holten where the pullers gained experienced in the open and closed competition, culminating with a bronze medal in the open competition in the junior mixed weight class, and a bronze in the closed in the junior ladies 480kg weight class.
At the AGM, upon accepting the award, Joe dedicated the award to his support team, pullers and above all, one of his junior members, Tom Allan who sadly passed away towards the end of last year. Joe and his support team will be taking a team of juniors to South Africa upon the invitation of the South African Tug of War Federation and the tour has been named in Tom's honour.
Congratulations Joe!