Felton Eccles Open Competition Results 2023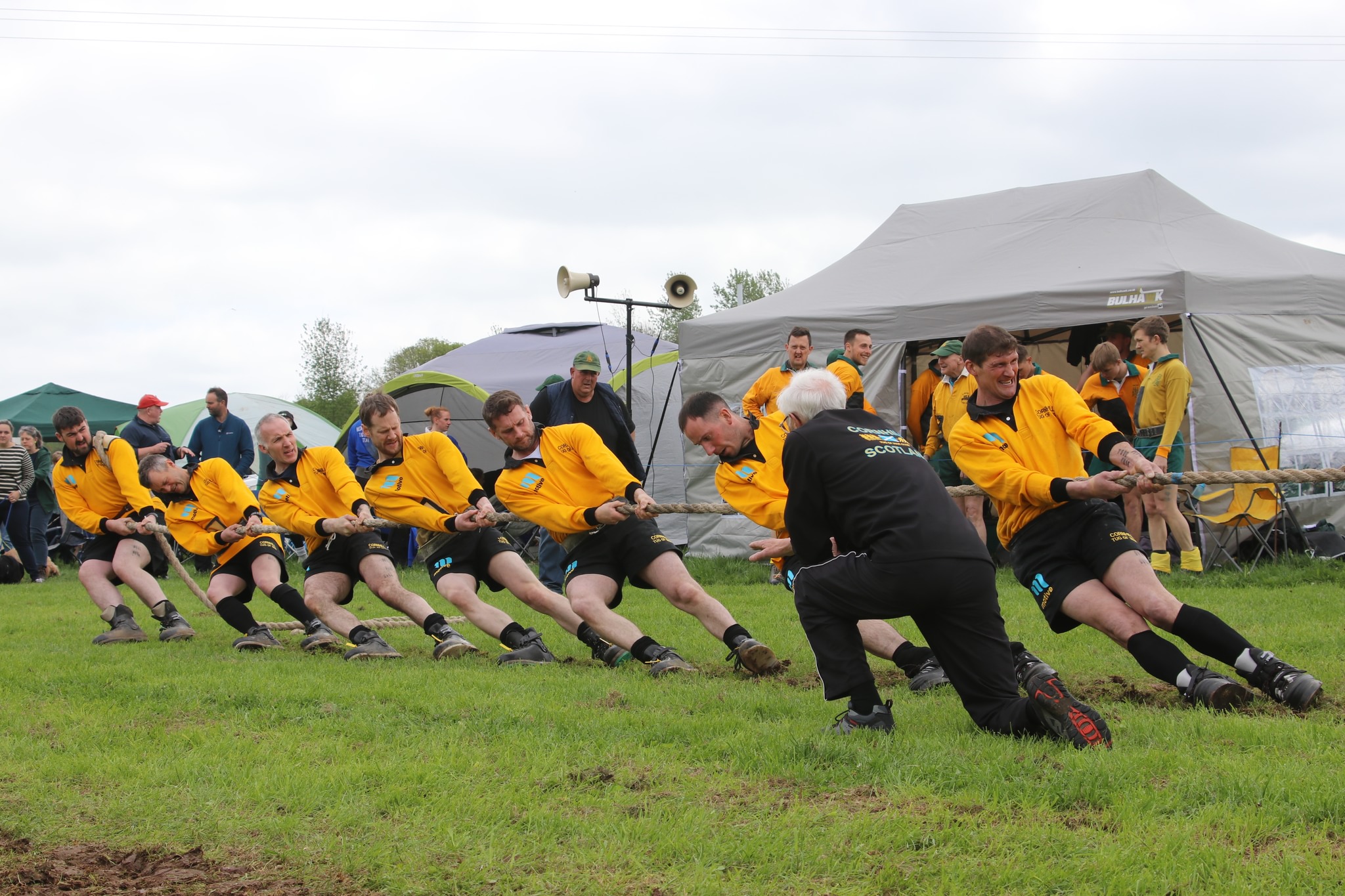 This weekend, Felton Eccles hosted their annual open competition in Wrington near Bristol, the same venue used for their successful international event last year.
In the men's competitions, Felton Eccles (A and B), Lincoln, Bosley, St Enoder, Anstey, Oxney Vines Cross, and Sandhurst (A and B) competed and were joined by the visiting club Cornhill from Scotland.
The day started with the catchweight, with only two teams entered – Felton Eccles and Sandhurst, with the home team winning the match by 2 ends to 0.
Photo: Cornhill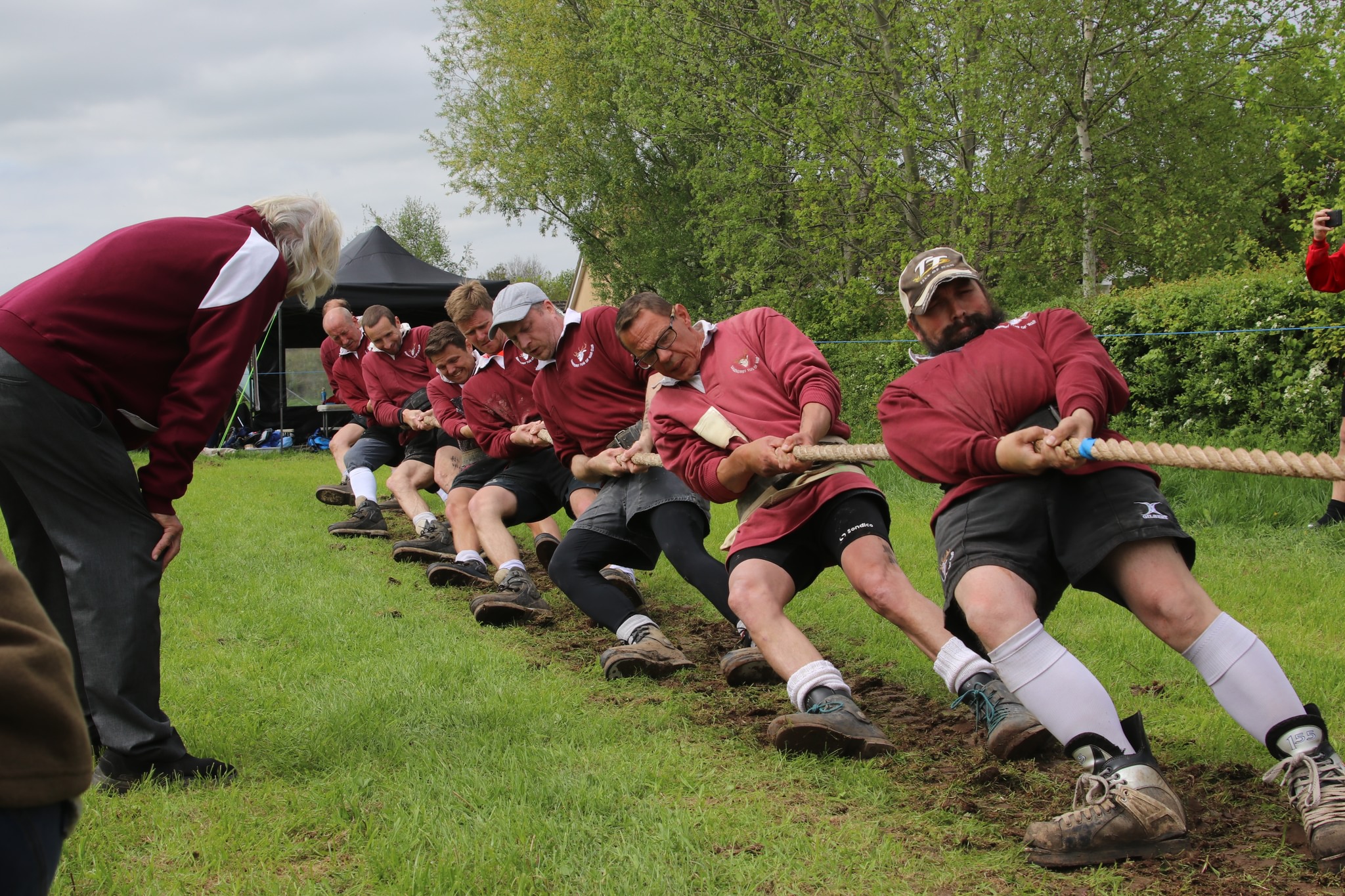 The 600kg competition was next, which was pulled as a group of 8, with many close and competitive matches taking place with lots of teams taking ends off each other, and lots of other matches taking place which saw teams on some occasions taking rope back from close to the line to win some hard fought ends. The deciding ends of the competition were between Lincoln and Cornhill. The match went to one end each. As the dust settled at the end of this weight class, Lincoln and Cornhill finished level on points at the end of the eight-team competition, level on matches won, level on the match between the teams, and so the group winners were determined on cautions, with Cornhill receiving 1 caution and Lincoln receiving 2 cautions, so Cornhill finished as winners.
Photo: Sandhurst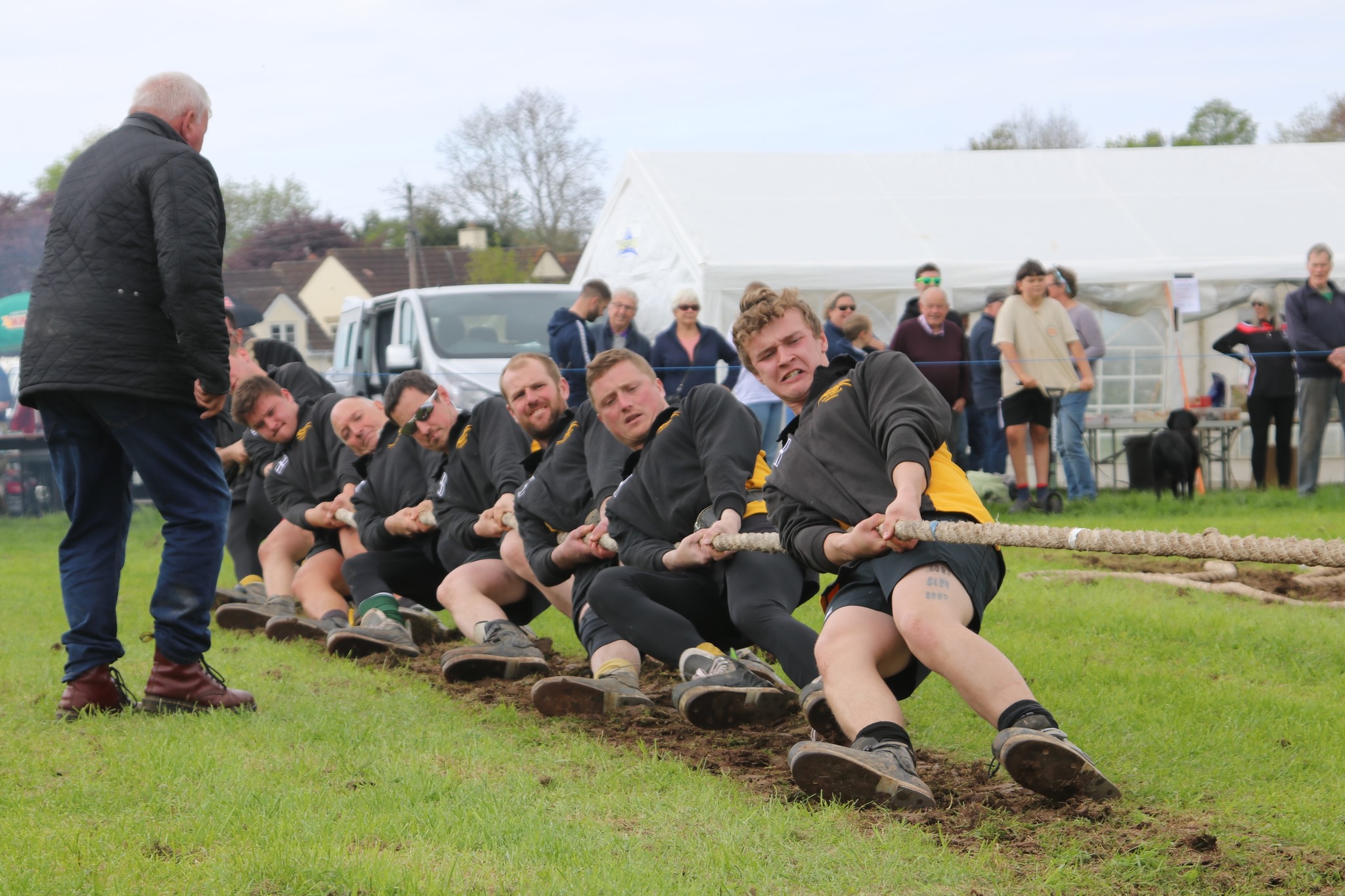 Lincoln then went on to win the men's 640kg and 680kg competitions, finishing ahead of Cornhill in both weight classes. In groups of 8 and 6 respectively.
Photo: St Enoder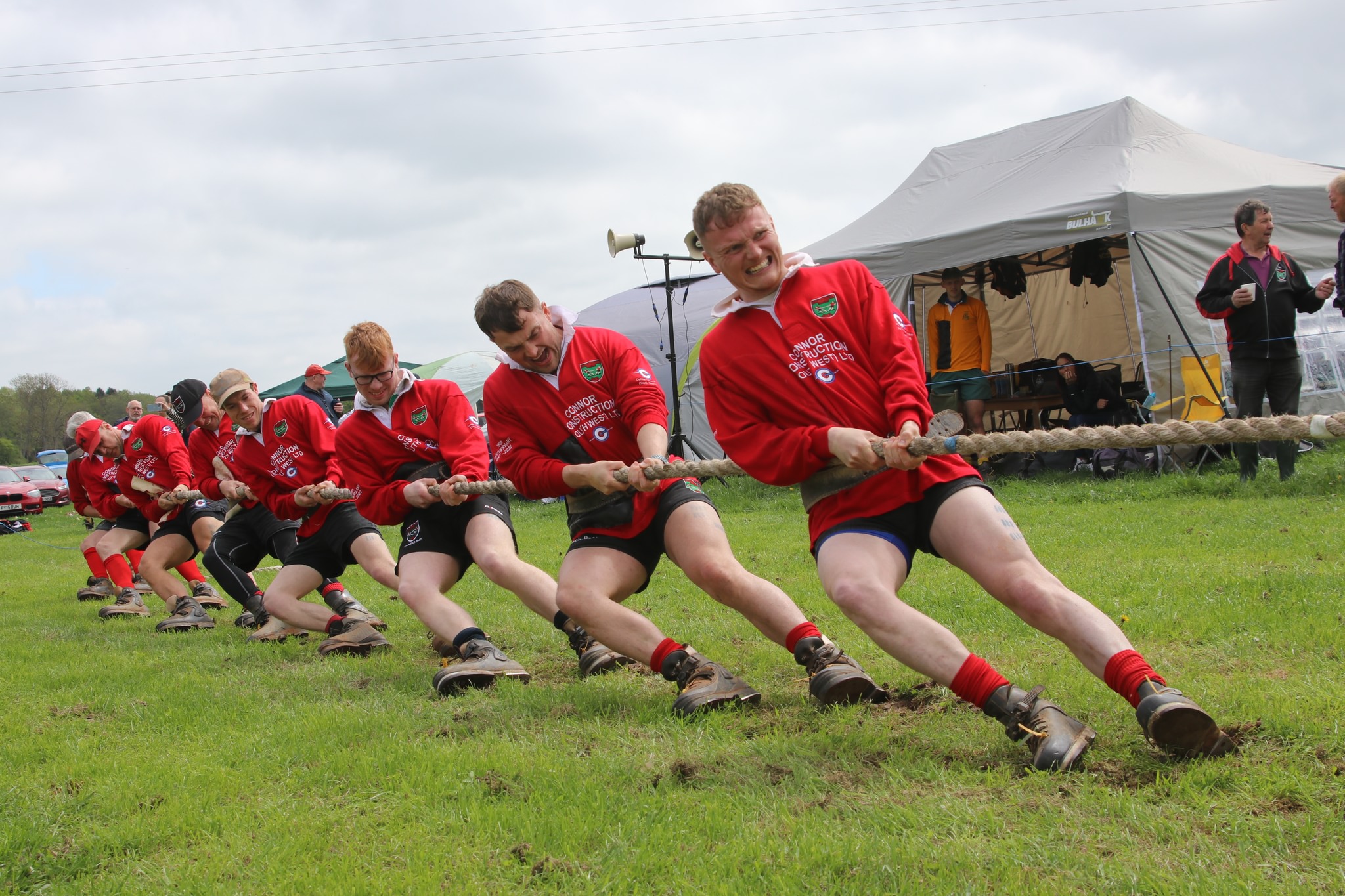 The ladies/junior competitions saw lots of close competition and a good spread of medal winners on the day. Bedford Ladies secured a hard earned top spot in the 520kg category, while Melton Mowbray triumphed in the closely contested 540kg competition. The Army Ladies demonstrated their strength and determination, emerging as winners in the 560kg category, with St Enoder A closely behind.
Photo: Felton Eccles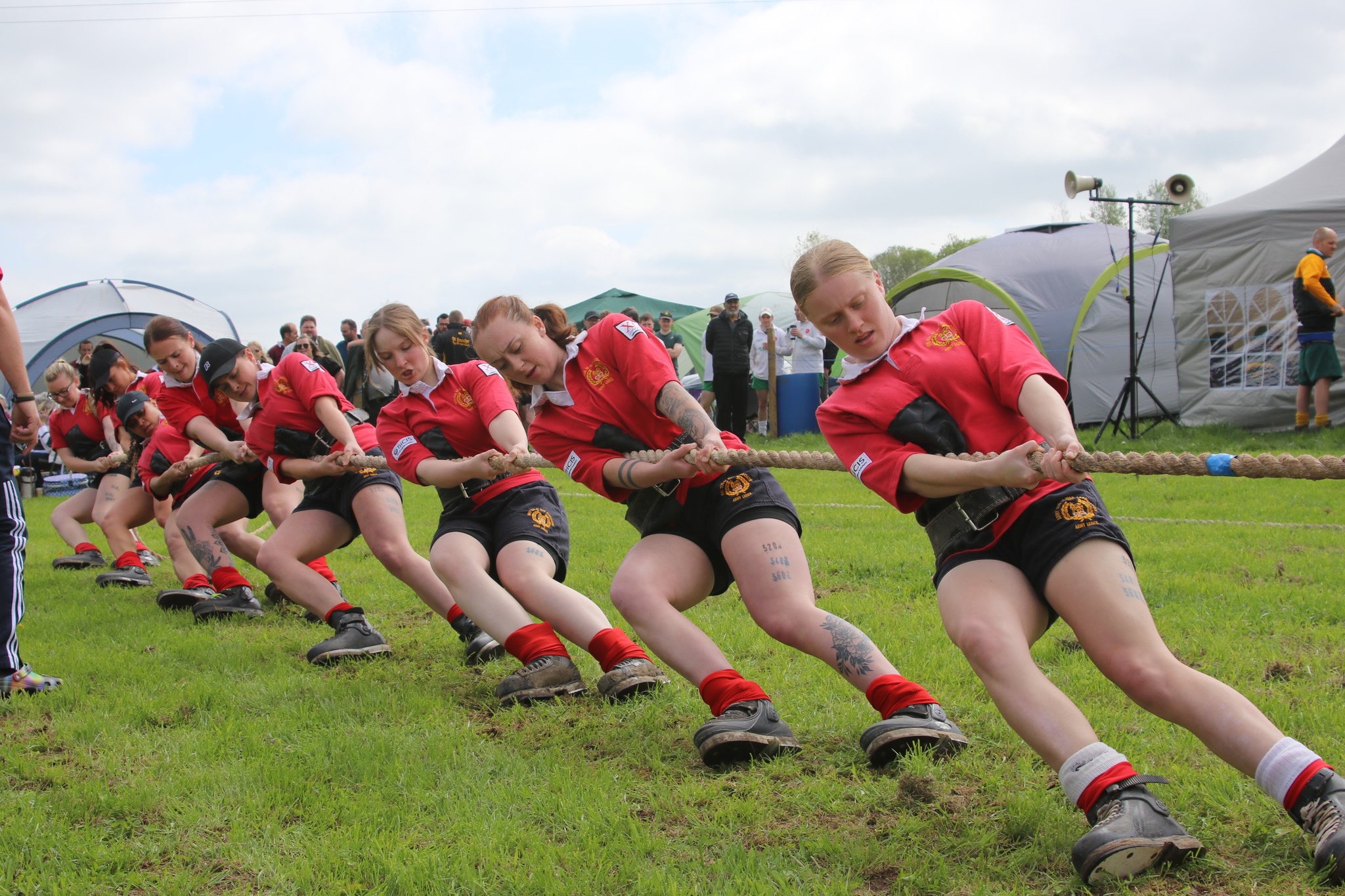 The event concluded with the mixed 580kg category, with Lincoln emerging as the eventual worthy winners. St Enoder, Sandhurst, and Bedford all finished level on points for the runners-up position after some very close and hard fought matches. However, it was St Enoder who secured the runners-up spot by receiving fewer cautions during their matches.
Photo: Army Ladies
Behind the scenes, a team of dedicated officials and recorders ensured the smooth running of the event. Matt Cowlard, Mike Callaghan, Vic Ludkin, Mick Grimston, Michael Melrose, Andrew Mutton, Martin Collins, and Sarah Gallagher did a great job all day under the supervision of Nick Major as the Chief Judge. The recorders were Jane Major, Wendy Dyer, and Cathy Gibbs.
Sarah Gallagher was presented with the Graham Taylor Award for Judge of the Day, and a new trophy in memory of the late Patsy Murphy was presented to the winners of the 600kg competition – Cornhill.
Results Summary
Men Catchweight – 1. Felton Eccles – 2. Sandhurst
Men 600 – 1. Cornhill – 2. Lincoln
Men 680 – 1. Lincoln – 2. Cornhill
Men 640 – 1. Lincoln – 2. Cornhill
Ladies/Junior 560 – 1. Army Ladies – 2. St Enoder A
Ladies/Junior 540 – 1. Melton Mowbray – 2. Bedford Ladies
Ladies/Junior 520 – 1. Bedford Ladies – 2. Melton Mowbray
Mixed 580 – 1. Lincoln – 2. St Enoder