2010 National Outdoor Tug of War Championships - Results
This years outdoor national tug of war championships were held in Warslow in the Peak District, and were hosted with the assistance of Sheen TOWC and Manifold County Primary School.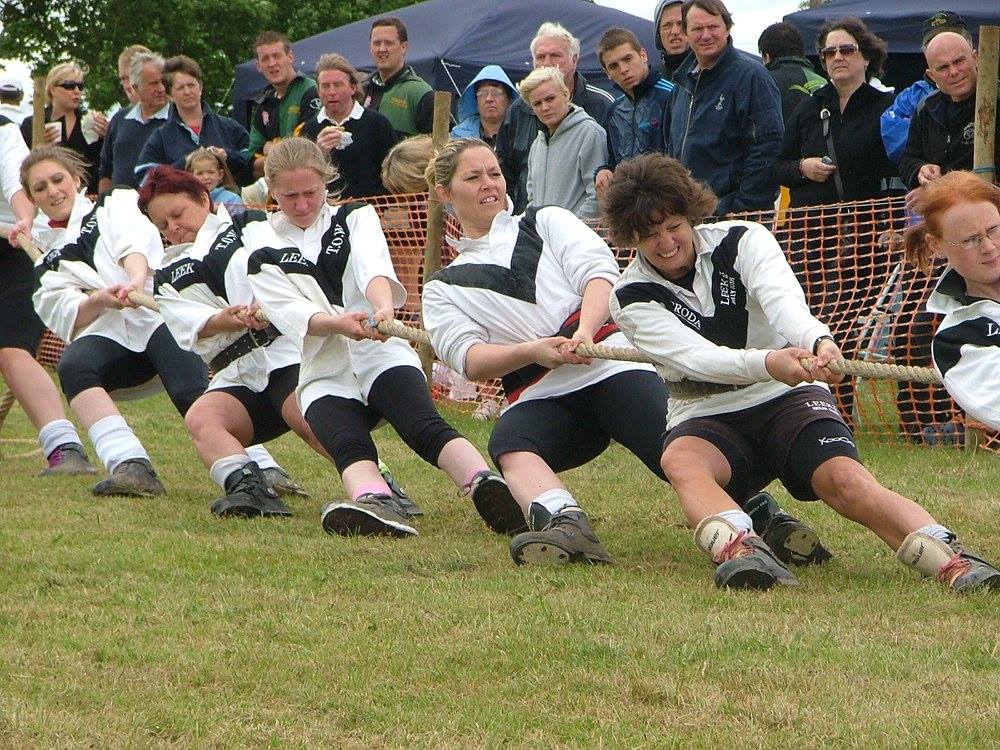 The teams competing on the day were: Sheen, Holland, Norton, Wood Treatment Bosley, Hanging Bridge, Leek, Lincoln, Felton Eccles, Sandhurst, Oxney Vines Cross, Forge Lane, BAC, Tavistock, Widecombe, Team Army, 17 Port and Maritime Regiment in the mens weight classes. Bedford, Sheen and Leek took part in the ladies weight classes, and Sandhurst, Gloucester and Somerset ACF and Leicester and Northants ACF took part in the junior weight classes. Photo: Leek Ladies in the 540 kilos event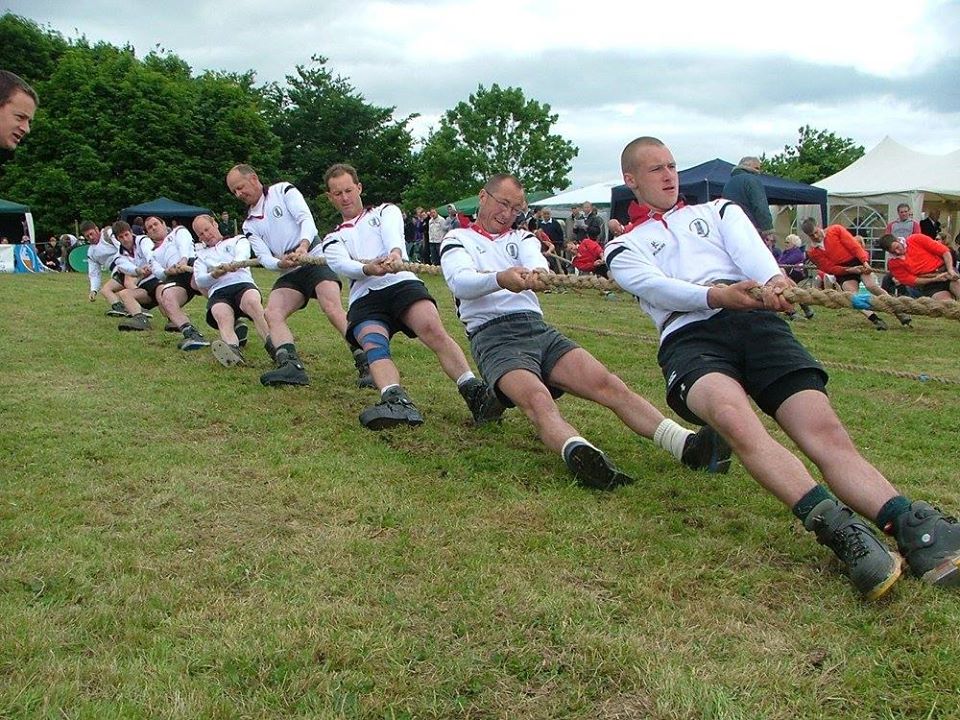 The day started with the catchweight event, although this year, there was only two teams taking part due to the lack of heavy teams around on the circuit this year. Those two clubs were Sheen and Holland, both from Staffordshire. Sheen performed strongly despite a huge effort from Holland to take the catchweight title by 2 ends to 0. Photo: Widecombe competing in the 640 kilos event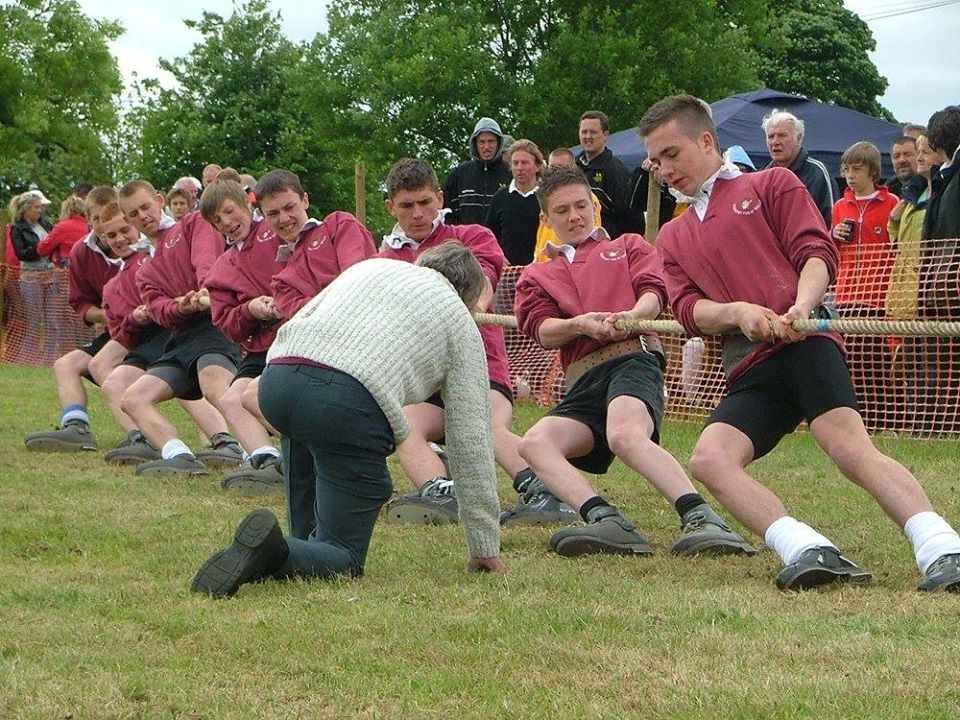 The ladies 540 kilos took place next with Sheen Ladies and Bedford Ladies having a good three end pull first on. Sheen took the first end, but Bedford took the second end to level the pull, before taking the third end to move ahead in the competition. Both Sheen and Bedford Ladies defeated Leek Ladies by 2 ends to 0, to ensure that Bedford finished with the gold medal and Sheen Ladies came away with the silver. Photo - Sandhurst youth competing in the junior 530 kilos event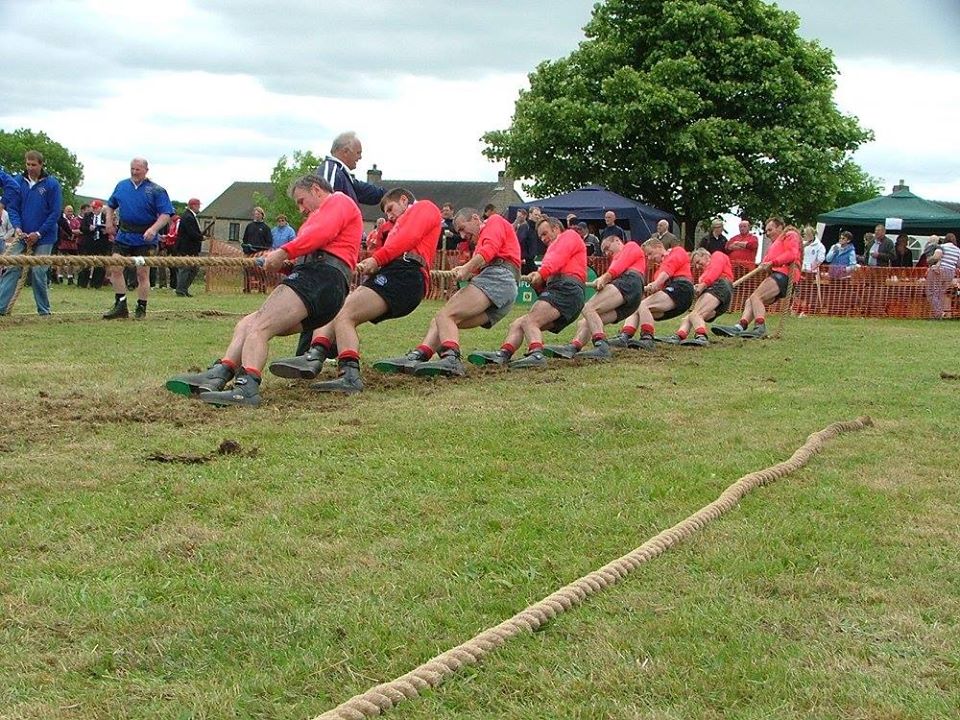 The second mens weight was the 640 kilos event, which was pulled as a straight points competition. Felton started the defence of their title with a hard fought 2 ends to 0 win over Lincoln, whilst Bosley earned a hard fought 2 ends to 1 win over Sheen. Both teams then went on to lose their next pull, but started to pick up points again elsewhere. Oxney and Hanging Bridge were in contention of medals half way through the competition, but then started to fade away, leaving Felton, Lincoln, and Bosley in contention. Bosley defeated Lincoln by 2 ends to 1 to move within a point of them in second and third place, which meant that Bosley had to take two ends off Felton to take the silver. Felton had already earned enough points to secure gold, but Bosley gave them a real fight, but Felton had just enough to take the two ends to secure the gold medal without losing an end, with Lincoln taking the silver, and Bosley the bronze. Photo: Felton Eccles in the 640 kilos event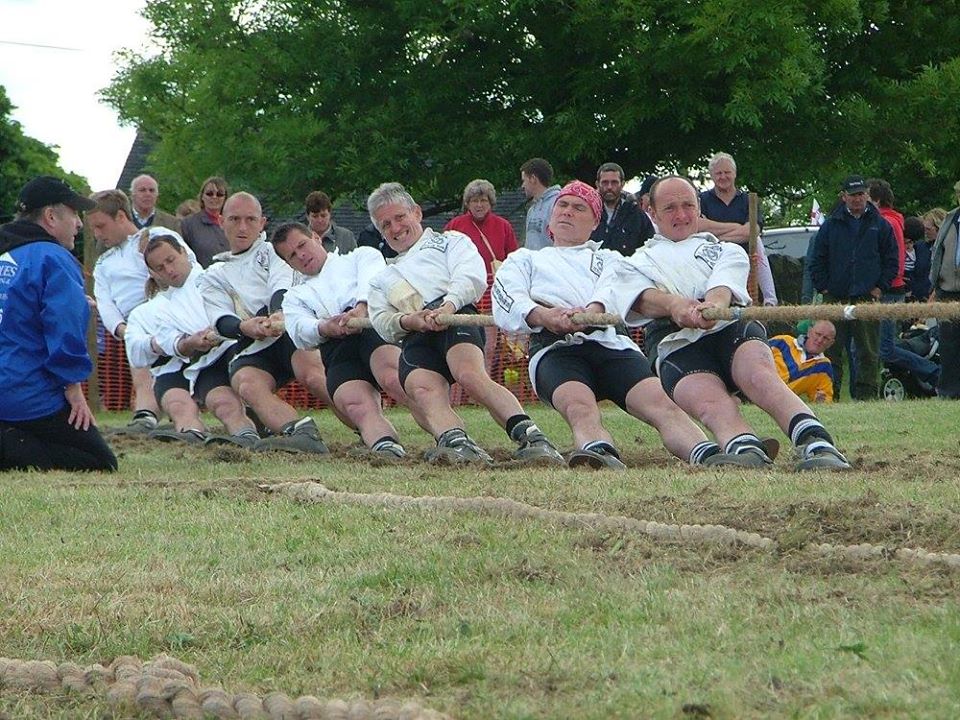 The first junior weight class of the day was the junior 530 kilos competition. Sandhurst started off by defeating Leicester and Northants ACF by 2 ends to 0, and Leicester and Northants went on to defeat Gloucester and Somerset ACF by 2 ends to 0. Sandhurst then beat Gloucester and Somerset to secure the gold medal, with Leicester and Northants taking silver. Photo: Norton in the 580 kilos event.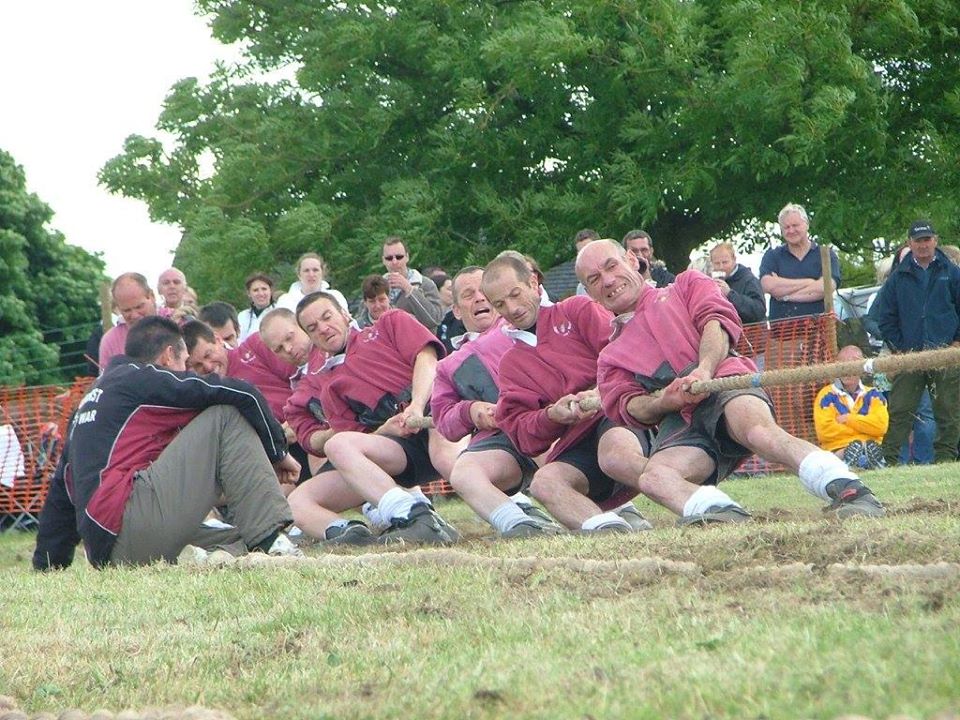 The 580 kilos competition saw a large entry of teams and the competition was split into two groups. Norton and Forge Lane progressed from Group 1 ahead of Felton, Bosley, BAC, and Widecombe, with Sandhurst and Oxney progressing ahead of Team Army, Hanging Bridge, Tavistock, Hanging Bridge, Leek, and 17 Port and Maritime Regiment. In the cross over, Norton defeated Oxney by 2 ends to 0, and Sandhurst defeated Forge Lane. That left the two teams from Sussex to battle it out for the bronze medal, with Oxney taking the bronze medal against Forge Lane, who have made massive improvements over the past couple of seasons. The final was between Norton and Sandhurst, and was a repeat line up of the 560 kilos finals we have had for the past few seasons. Norton have had a strong and consistent season so far, and nothing was going to stop them again on this occasion as they defeated a spirited Sandhurst team by 2 ends to 0 to become the first team to take the new national 580 kilos title. Photo - Sandhurst in the 580 kilos event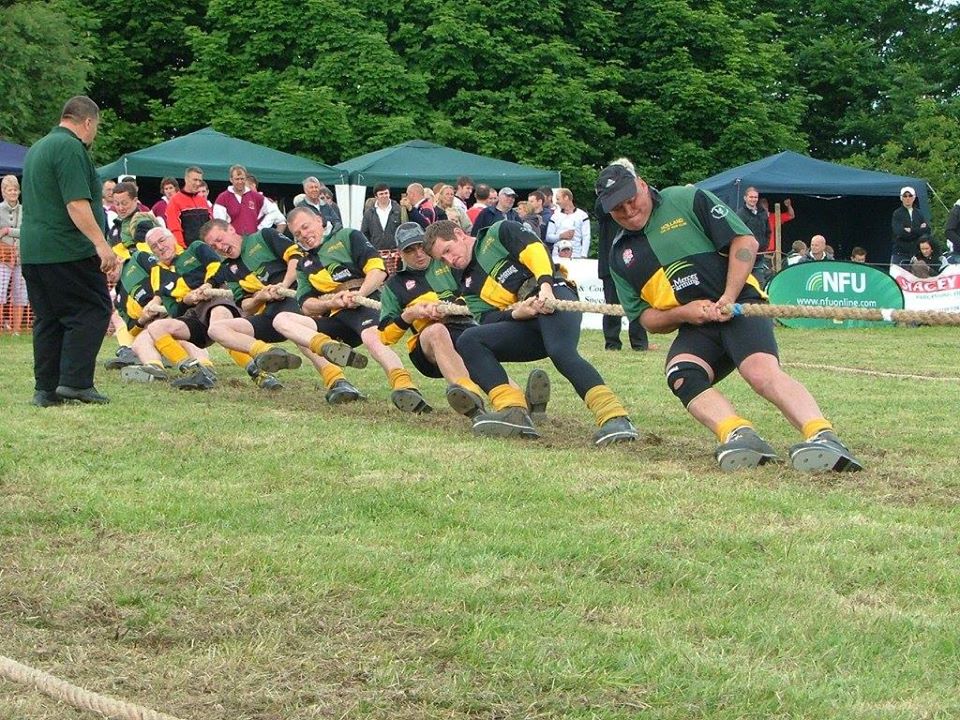 The next mens weight was the 700 kilos weight class. Four teams entered this weight class – Sheen, Felton, Holland, and Leek. Sheen started off against Holland in their first pull, with Holland throwing everything at Sheen, before Sheen took the pull by 2 ends to 0. Holland and Leek then had a good pull second on which went very close before Holland took that pull by 2 ends to 0. Felton and Sheen meanwhile had another excellent battle, with Felton really having to hand on to Sheen on the first end before eventually pulling them over the line. Felton then took the second end, and went on to defeat Holland by 2 ends to 0 to take the gold medal, with Sheen taking silver and Holland the bronze. Photo: Holland in the 700 kilos event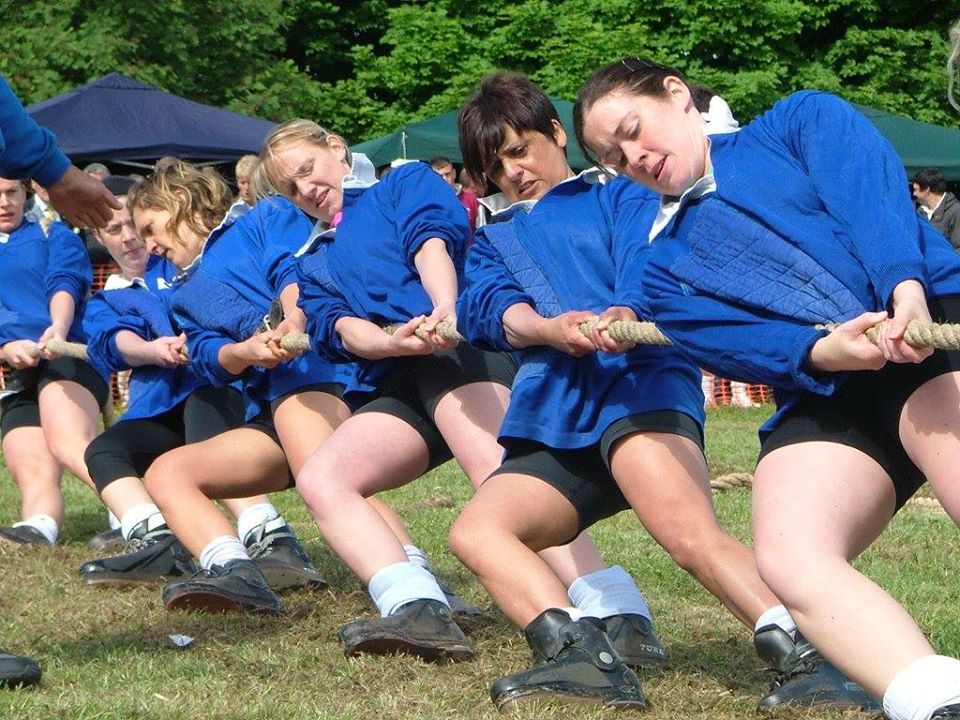 The ladies 500 kilos weight class was a lively contest. Bedford defeated Sheen by 2 ends to 0 first on, but the best pull of the competition came second on between Leek and Sheen. Leek took a hard fought first end, before Sheen had to battle really hard to level the pull. The third end was equally as exciting, but Sheen had enough left in the tank to bring Leek over the line. Bedford secured the gold medal with a 2 ends to 0 win over Leek, with Sheen finishing as silver medallists. Photo - Bedford Ladies in the 500 kilos event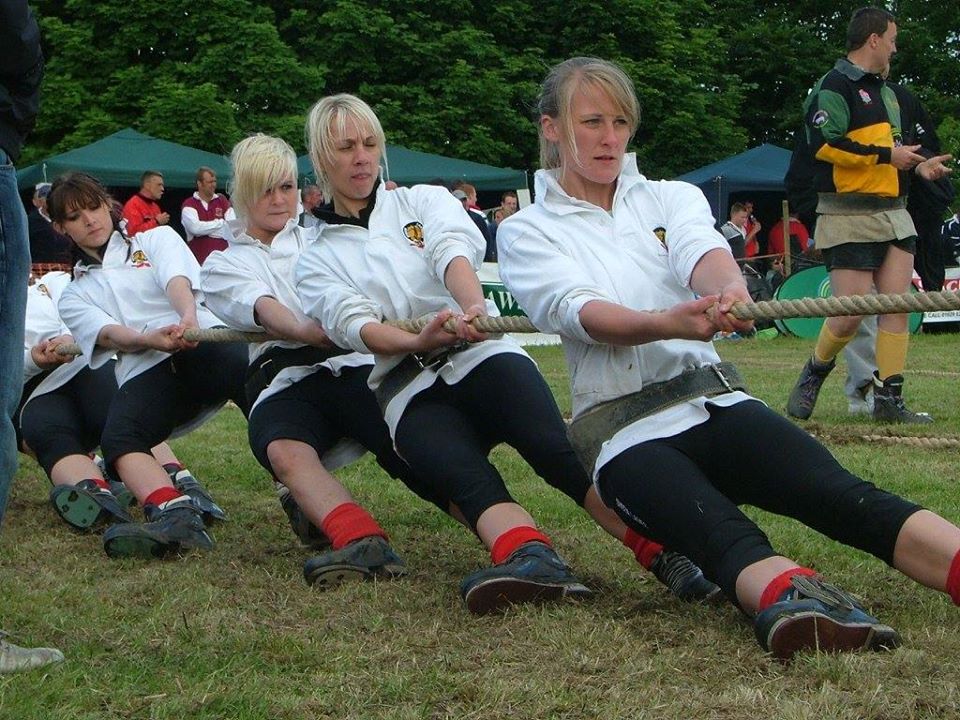 The 600 kilos event then saw another large entry of teams, and the competition was split into two groups. Bosley were the winners of group 1 ahead of Oxney, Felton Eccles, Hanging Bridge, Forge Lane, Team Army and Tavistock, with Norton finishing as winners of group 2 head of Sandhurst, Lincoln, Leek, 17 Port and Maritime Regiment, Widecombe, and BAC. Norton went on to again defeat Oxney in a semi final, whilst Bosley took a hard earned semi final win against Sandhurst to make the final. Oxney pulled strongly in the bronze medal pull to defeat Sandhurst by 2 ends to 0, and Norton gave another strong performance in the final, to win their second gold medal of the day by beating Bosley by 2 ends to 0. Photo: Sheen Ladies in the 500 kilos event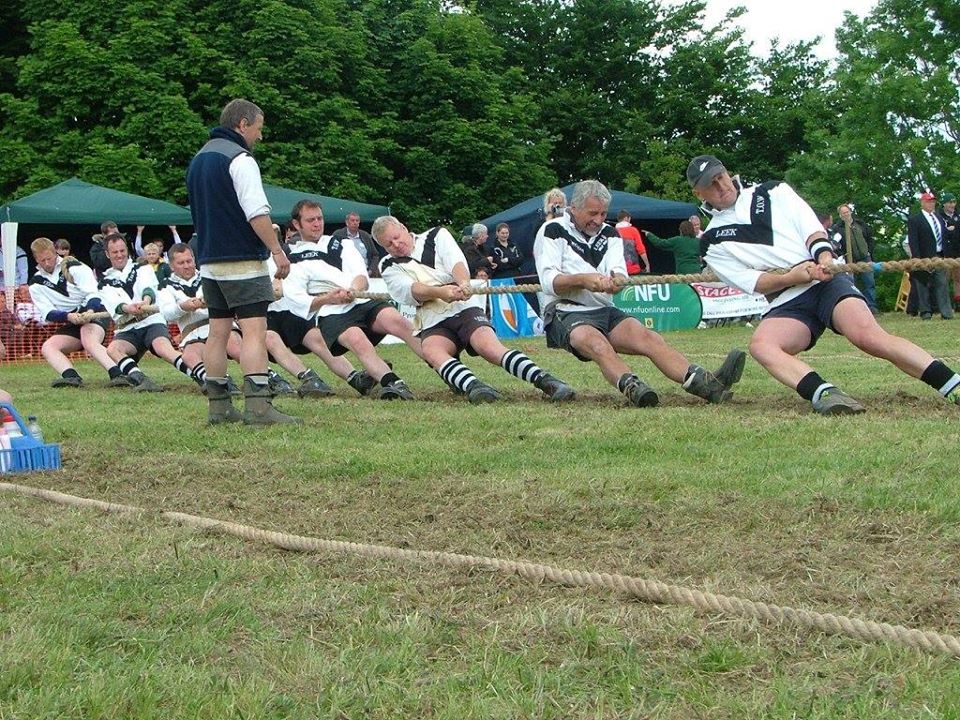 The junior 560 kilos event, again saw Sandhurst, Gloucester and Somerset ACF, and Leicester and Northants ACF fighting it out for the medals. Sandhurst won the competition without losing an end to take a well deserved gold medal, with Gloucester and Somerset taking a good silver medal, by beating the 2009 winners Leicester and Northants ACF by 2 ends to 0. Well done to all of the youth teams who took part. Photo - Leek in the 700 kilos event
The final weight of the day was the 680 kilos weight class. This weight is always usually wide open as the last weight of the day, with most teams having competed in many other weight classes. The competition was split into two groups. Felton edged through as winners of group 1, despite a very hard battle against Holland in this weight who went through in second place ahead of Hanging Bridge, Tavistock, Sandhurst and Team Army. Sheen progressed as winners of group 2 ahead of Norton who finished as group runners up, Lincoln, Bosley, Widecombe, and Oxney. Sheen defeated Holland in their semi final, and Norton came away with a good 2 ends to 0 win over Felton Eccles. Felton Eccles then went on to secure the bronze medal against Holland, whilst Sheen beat an underweight Norton team in the final by 2 ends to 0 to take their second gold medal of the day. Photo: LNR ACF in the Junior 560 kilos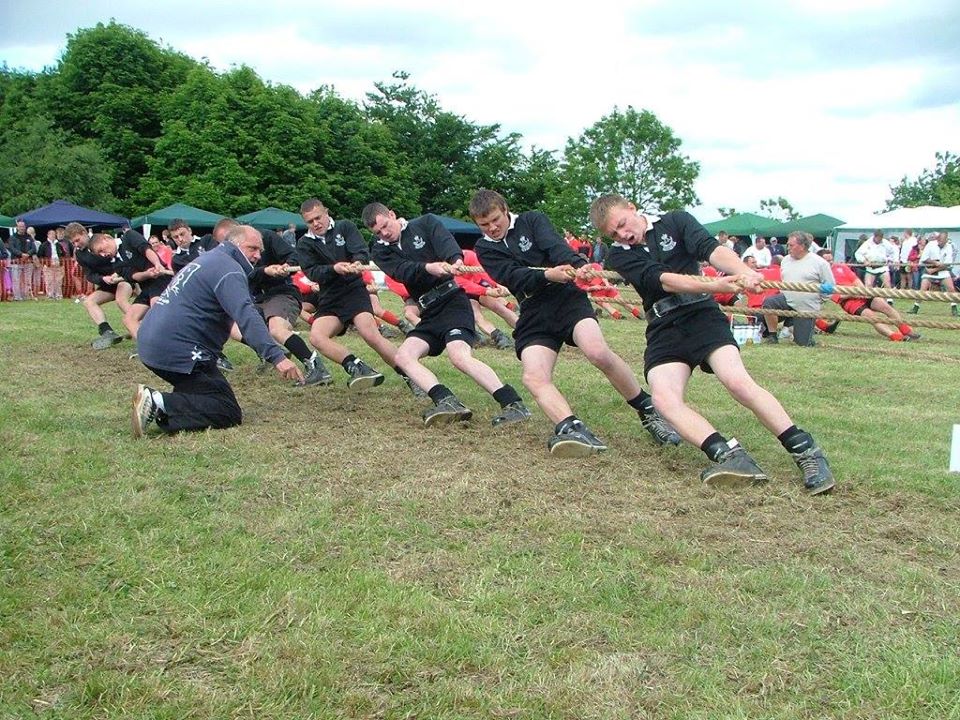 At the end of the day, the gold silver and bronze medals were presented to the teams by TOWA president Tony Martin. The Tug of War Association would like to thank Sheen TOWC and Manifold County Primary School for providing the venue and hosting the event on our behalf. We would also like to thank all of the teams for coming along to the event as well as thanking all of the local people who turned out in force to support the teams. Photo: Gloucester and Somerset ACF in the Junior 560 kilos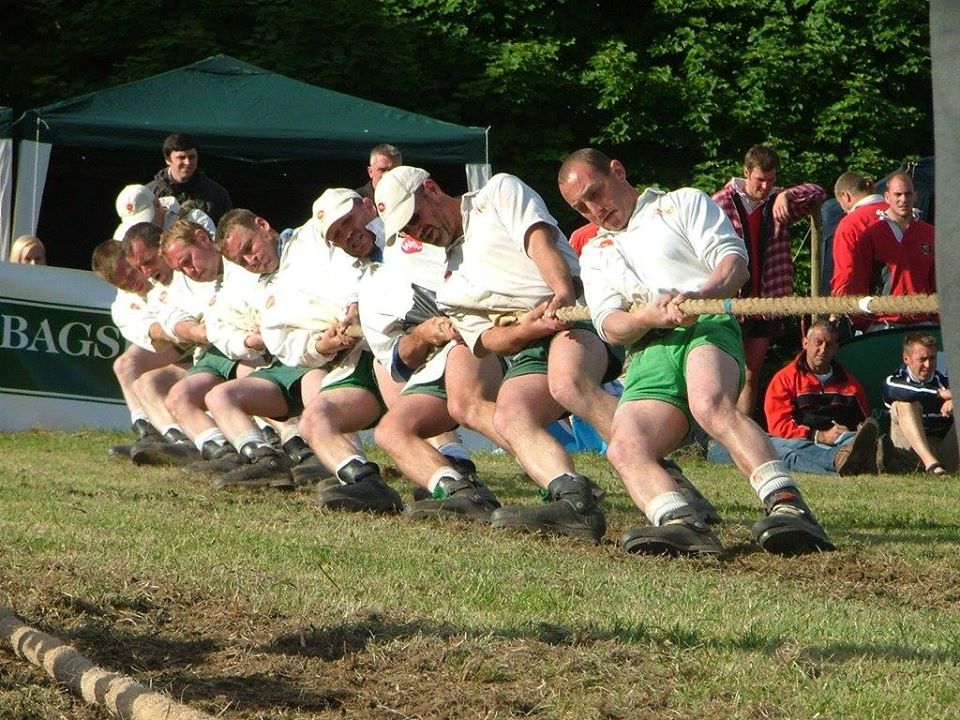 We would also like to thank the officials for attending the event. As with the teams, without them, we would not be able to have a championship. They were: Peter Craft (Controller), Nick Major (Chief Judge), George Ferrett (Referee), Betty Craft (Chief Recorder), Wendy Dyer (recorder), Yvonne Ludkin (recorder), Roger Beardsmore, Matt Cowlard, Ernie Jones, Vic Ludkin, Adrian Willis, Ray Fray-Smith, Mike Callaghan, Mick Grimston, Julie Petit and Pete Dyer (Chief Marshall). We would also like to thank Alan Ludkin for providing the commentary on the days events. Photo - Bosley in the 600 kilos event
Full Results:

Men Catchweight - gold - Sheen (Staffs) - Silver - Holland - (Staffs)

Men 640 kilos - gold - Felton (Somerset) - Silver - Lincoln - Bronze - Bosley (Cheshire)

Men 580 kilos - gold - Norton (Staffs) - Silver - Sandhurst (Berkshire) - Bronze - Oxney (Sussex)

Men 700 kilos - gold - Felton (Somerset) - Silver - Sheen (Staffs) - Bronze - Holland (Staffs)

Men 600 kilos - gold - Norton (Staffs) - Silver - Bosley (Cheshire) - Bronze - Oxney (Sussex)

Men 680 kilos - gold - Sheen (Staffs) - Silver - Norton (Staffs) - Bronze - Felton (Somerset)

Ladies 540 kilos - gold - Bedford Ladies - silver - Sheen Ladies (Staffs) - Bronze - Leek Ladies (Staffs)

Ladies 520 kilos - gold - Bedford Ladies - silver - Sheen Ladies (Staffs) - Bronze - Leek Ladies (Staffs)

Junior 530 kilos - gold - Sandhurst Youth (Berkshire) - silver - LNR ACF (Leics) - Bronze- Glos/Som ACF (Gloucestershire)

Junior 560 kilos - gold - Sandhurst Youth (Berkshire) - silver - Glos/Som ACF (Gloucestershire) - Bronze - LNR ACF (Leics)