2019 Indoor Tug of War Season Week 4 Results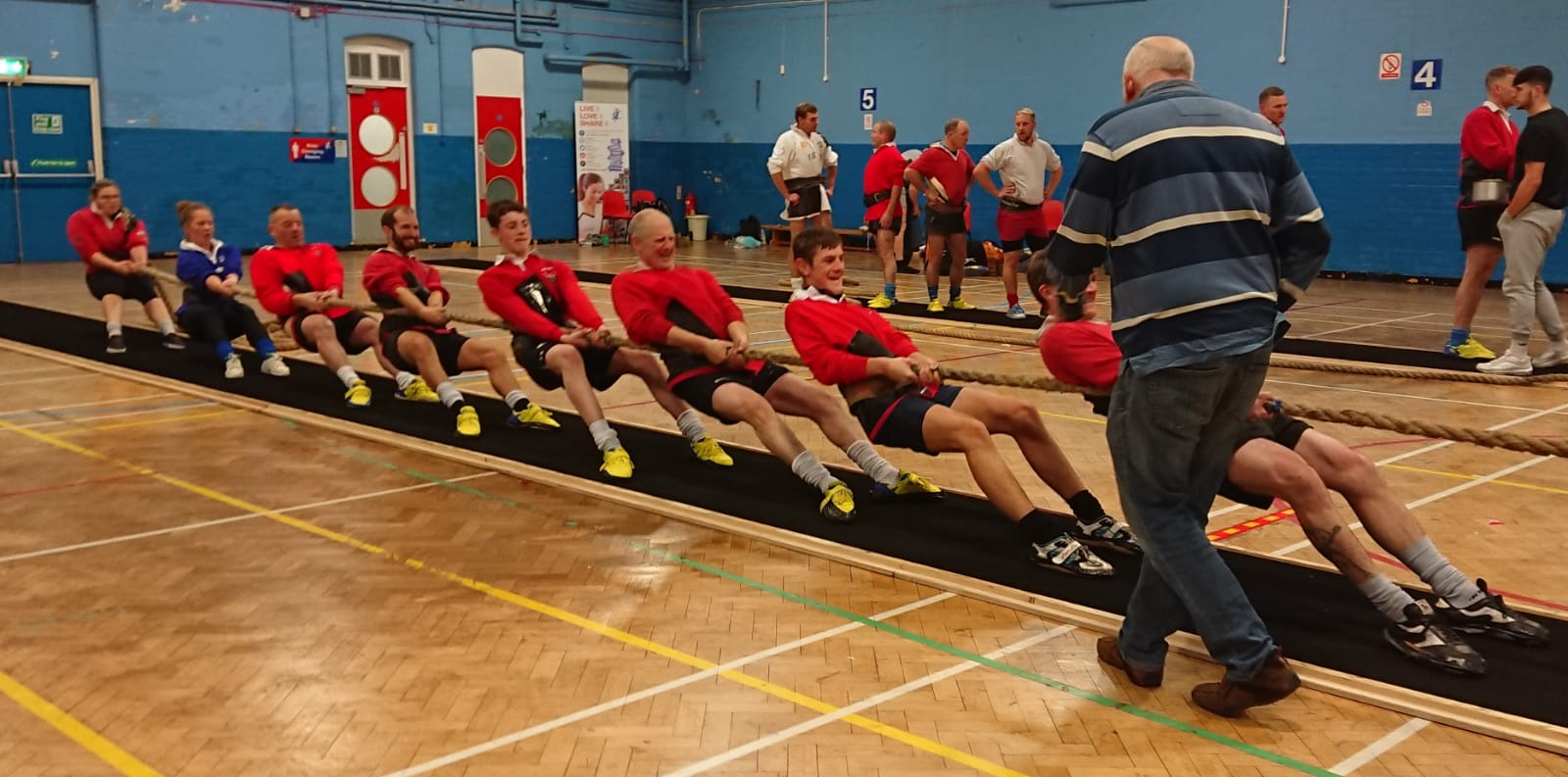 This Sunday's indoor tug of war competition was attended by Raunds, Bosley, Penhow, Kilroe and Uppertown. Attendance was lower than on previous weekends, however there was some close competition throughout the day and there was a great final pull in the 680kg at the end of the day. Photo: Kilroe

The first weight was the catchweight which was won by Raunds with Bosley finishing as the runners up. Following on from the catchweight competition, Bosley and Penhow joined forces to make some 4+4 teams pulling as Penhow A and Penhow B. These teams had several matches against each other with Penhow B finishing as the winners. Photo: Bosley
Video - Some pulling from the Mixed 4+4 competition: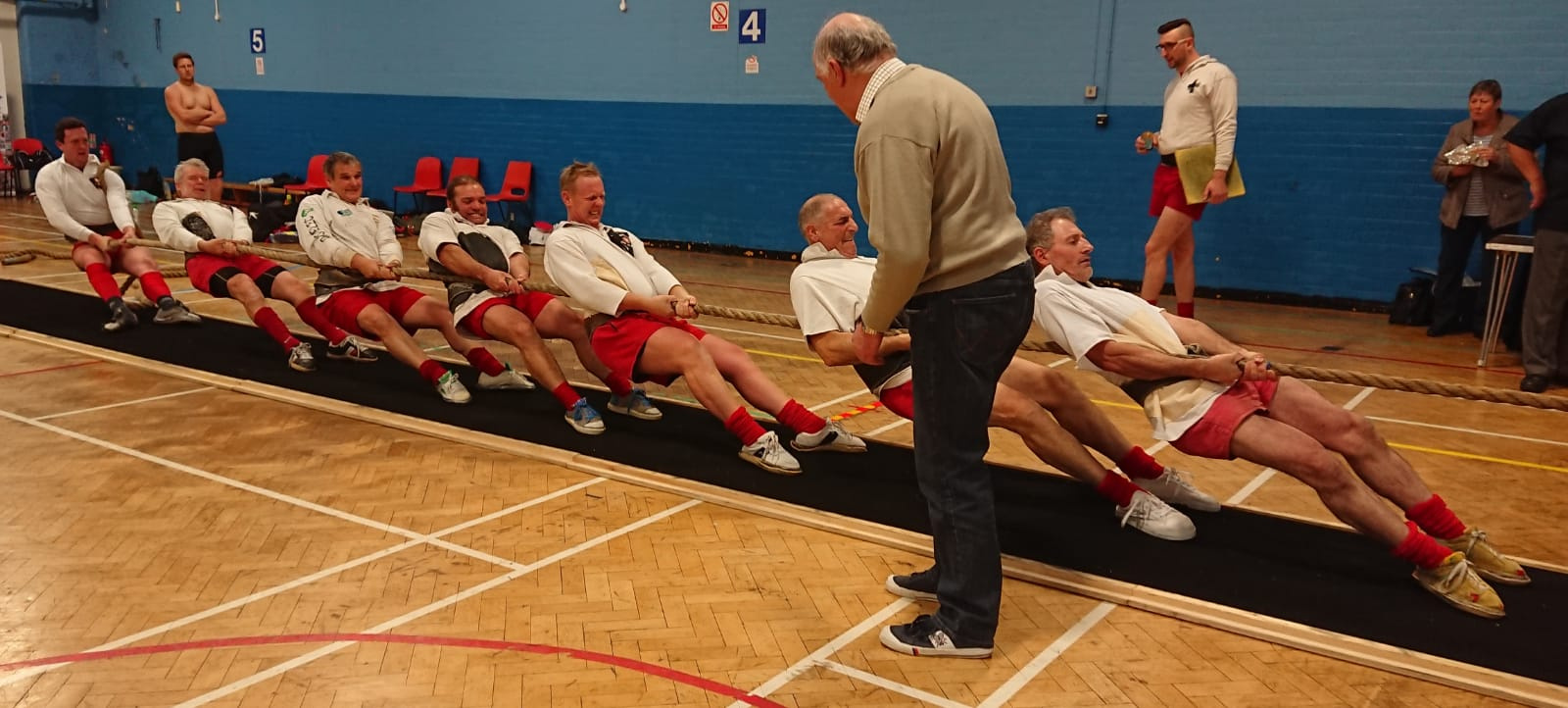 The 600kg competition followed, pulled as a straight group followed by a final. Uppertown went through the group unbeaten followed by Raunds. They both met again in a very close final. Uppertown took a close first end and were then about 3 inches from the line on the second end before Raunds battled back to level the match. The third end was another hard fought contest which Raunds eventually won. Photo: Raunds
The 640kg competition followed with Kilroe and Bosley reaching the final, a repeat of the previous weekend's 640kg final. Bosley again won the match by 2 ends to 0.
The 620kg competition was again pulled as a straight group with the top two teams pulling again in the final. This time Bosley and Raunds competed in the final in a tight contest which Bosley won by 2 ends to 0.
The final weight of the day was the 680kg with all teams again entered. The group stage saw Kilroe finish in first place and Bosley in second place. We were then treated to a hard fought final which went to four ends. The first end saw Bosley get close to the line but after both teams received 3 cautions the pull was declared a "no-pull" and re-started. Bosley then were first out of the blocks and took Kilroe over the line. The next end saw Kilroe get close to the line this time, but again, both teams received 3 cautions and the end was declared a "no-pull". The re-start again saw Bosley take the initiative and they took the next end to win the 680kg. Photo: Uppertown
Results summary
Catchweight - Winners - Raunds - Runners Up - Bosley
600kg 4+4 - Winners - Penhow B - Runners Up - Penhow A
600kg - Winners - Raunds - Runners Up - Uppertown
640kg - Winners - Bosley - Runners Up - Kilroe
620kg - Winners - Bosley - Runners Up - Raunds
680kg - Winners - Bosley - Runners Up - Kilroe