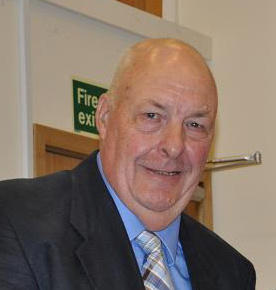 The Tug of War Association is sad to learn of the passing of TOWA Grade 1 Judge Ernie Jones.
Ernie Jones has ben involved in Tug of War for a considerable number of years. Ernie first joined the Metropolitan Police Tug of War Team as a competitor in 1969 Ernie and later went on to anchor for the Two Brewers TOWC in London. He used to compete in the Rosedale League at the start of the year and Ernie then continued to pull with the Guinness TOWC out of Park Royal.
Ernie started Judging as a Grade 3 Judge in 1980 and gradually worked his way up to a Grade 1 Judge by 1985.
Ernie has been Judging ever since and could be seen all over England Judging, (quite often getting lost on the way!).
Ernie served on the TOWA General Committee for many years and in recent years has been the AAA's Representative for the General Committee.
Ernie has also been a South East Athletic Association committee member as well as a committee member of the Essex County Amateur Athletic Association representing tug of war, representing tug of war there from 1991. In 2009 Ernie was elected the president of Essex County AAA. Ernie was also a regular judge at non-TOWA events, including the annual Macmillan House of Lords vs House of Commons tug of war match and was also a regular judge at the annual "tri-services" event between the Police, Armed Forces and Civil Service teams.
More recently Ernie received the TOWA Award of Merit for services to tug of war.
Ernie was a quiet man but a well respected character who will be sadly missed by his many friends in the Tug of War world.
Our condolences go to Jackie and family.
Funeral details will be published when known.