Indoor Season 2019 - Indoor League Week 2 Results
The second indoor competition of the 2019 Indoor tug of war season took place this Sunday at the Harry Mitchell Centre in the West Midlands with Uppertown, Kilroe, Ansty, Bosley and Raunds taking part across 5 weight categories. There was some good competition across all weight categories, and it is great to see a lot of new faces taking part on the indoor circuit this year.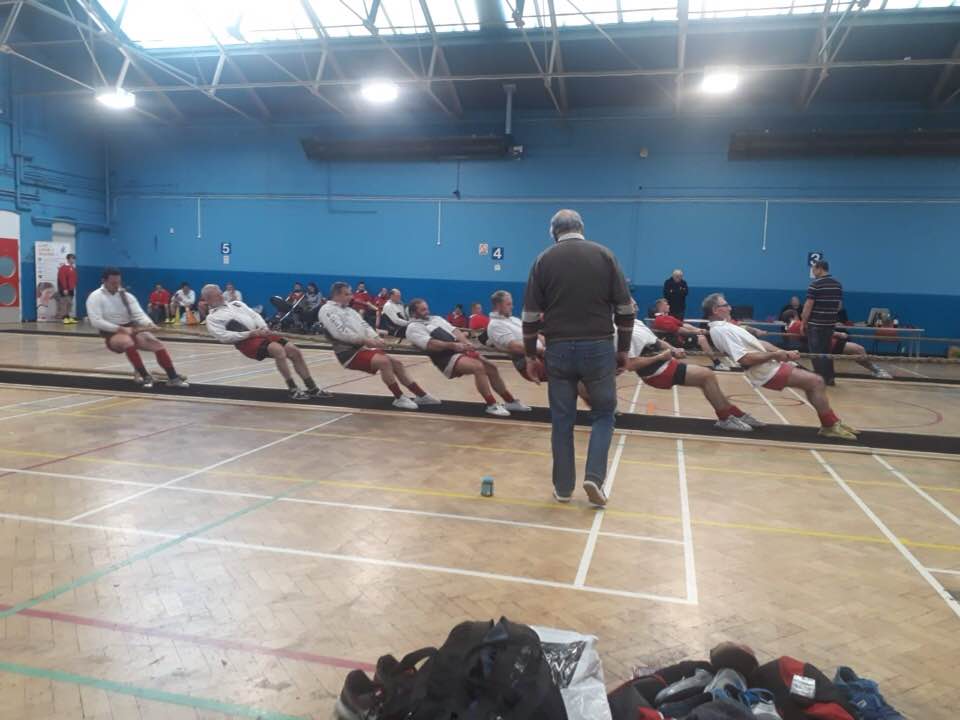 The first weight of the day was the catchweight competition. Uppertown won the group stage without dropping an end with Raunds and Bosley tied in second place. When the TWIF criteria was applied, no teams had received any cautions, so the team who progressed to the final was decided by the toss of a coin with Raunds progressing. Uppertown started strongly in the final on the first end with Raunds looking to slow them down, which they managed to do closer to the line, but it was Uppertown who took the end. The second end was also a good match but Uppertown were the strongest team on the day. Photo: Raunds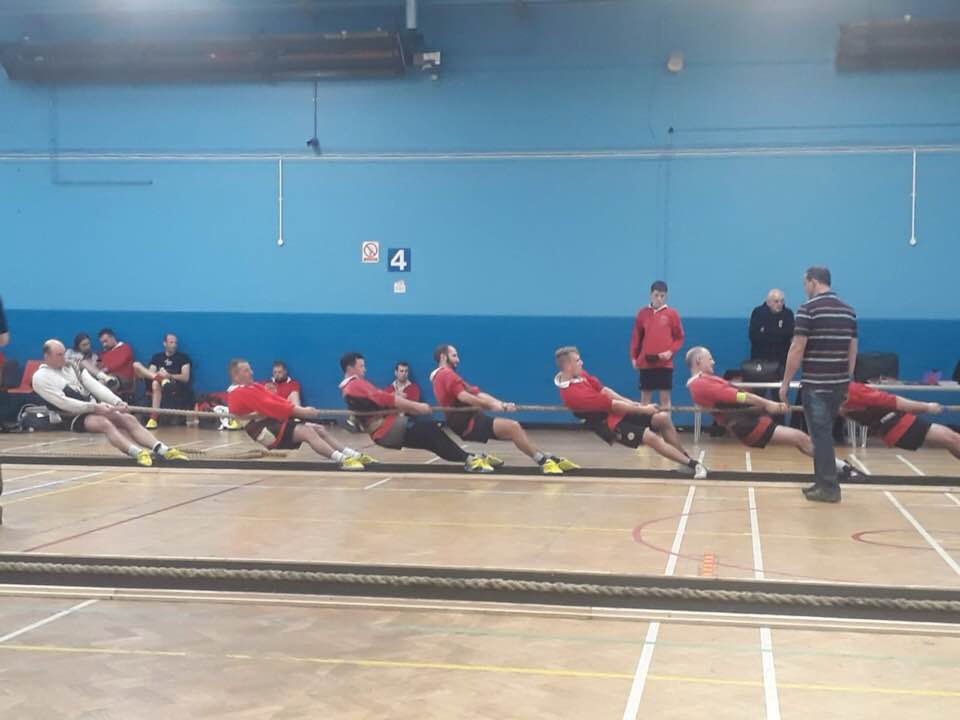 The second weight of the day was the 600kg competition with all of the other weight categories being pulled as straight groups with a final in the 600kg and no finals in the remaining weights owing to time constraints meaning that the group winners would be the winners of those competitions. All of the weight categories were run in ascending weight order. Photo: Kilroe

Bosley performed well in the 600kg, 620kg and 640kg competitions, going through all of these weights without dropping an end. The runners up positions were shared amongst other teams, with Kilroe finishing as runners up in the 600kg after finishing level on points with Raunds and progressing when the TWIF criteria of cautions / weight was applied. Bosley went on to win the 600kg final by 2 ends to 0. Photo: Bosley
The 620kg saw Bosley win all of their ends with Raunds finishing as runners up, and in the 640kg, Ansty this time finished as the worthy runners up after winning some good ends off the other teams that took part.
The 680kg was another good competition with Uppertown and Bosley having a gruelling pull first on. Kilroe put in the strongest performance in this weight category by going through the whole competition without dropping an end. Raunds followed as worthy runners up.
Well done to all of the teams that took part. The officials on the day were Peter Craft, John Gracie and Gaz Wyatt with Gavin Corden and Roger Beardsmore undertaking the recorders duties.
The next indoor event is the AAA indoor championships and we look forward to a good day of competition.
Results Summary
600kg - Winners - Bosley - Runners Up - Kilroe
620kg - Winners - Bosley - Runners Up - Raunds
640kg - Winners - Bosley - Runners Up - Ansty
680kg - Winners - Kilroe - Runners Up - Raunds
Catchweight - Winners - Uppertown - Runners Up - Raunds