The Tug of War Association is sad to learn of the recent passing of Patsy Murphy, former puller of Garry Owen, Albright and Wilson, St Pats and Felton Eccles. Below is a tribute to Patsy written by Steve Goss, a former coach of Patsy at St Pats: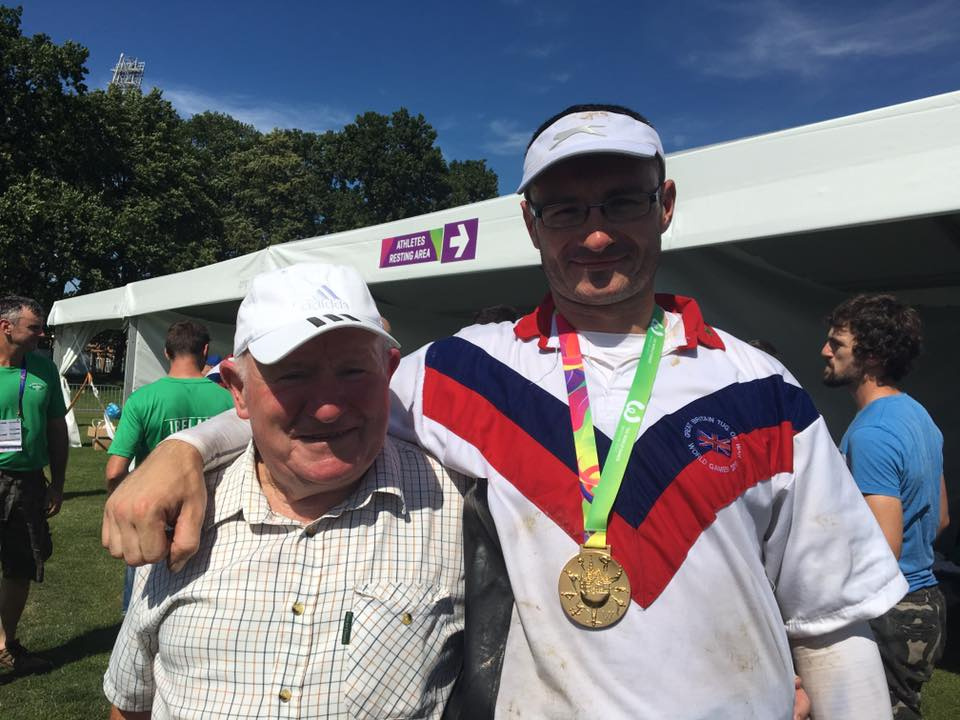 I had the privilege of coaching patsy when he joined St. Pats in 1995. That year we won the national 720 kg and the catchweight titles, then went on to win the European 720kg representing England in Spain.
Patsy was a dedicated puller travelling from Birmingham to Leicester each and every Tuesday and Thursday with his brother shamus and his son James. Needless to say he never missed one training session. He was totally dedicated. Patsy expected the same of his local teammates and if they missed or even dared to be late he'd let them have it both barrels.
Over the 10 or so years Patsy pulled with St.Pats we won many national titles when there was more than 2 or 3 great teams to beat amongst the others. We travelled all over Europe, Spain Holland, Jersey etc. And of course the world, USA twice and South Africa. We also went on to win the UKs, 1 European open title and 3 world open championship titles.
Patsy was a model professional in his sport and a very, very popular man on and off the field. He had many friends not only in England and Ireland but indeed around the world. Since he finished pulling I loved meeting up with him at various venues around the country and reminiscing about the old days. There were always fantastic stories and I never tired of hearing them time and time again. The photo above is of Patsy (left) with son James at the World Games in Poland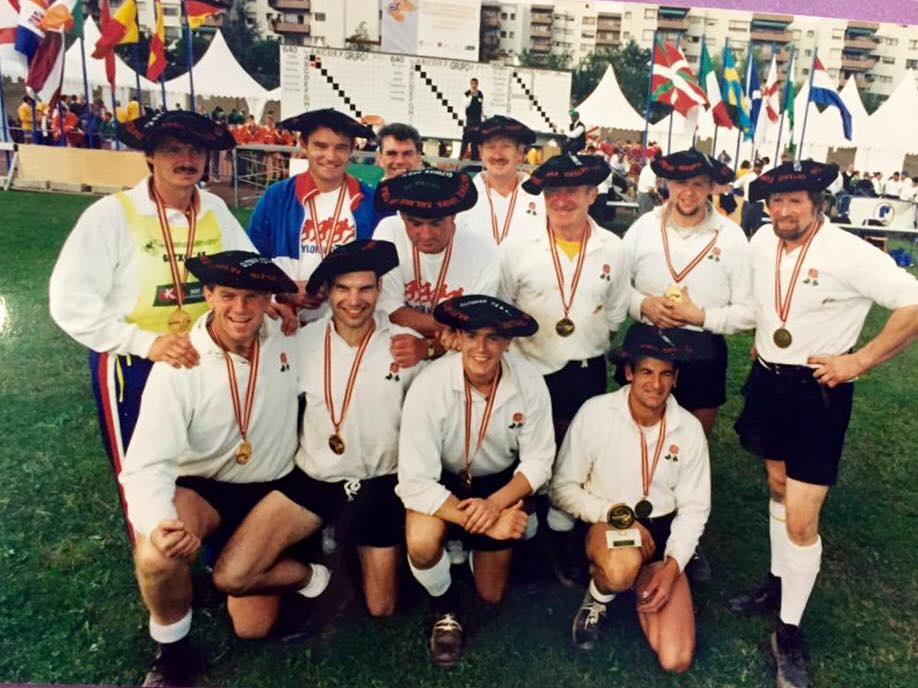 Patsy you were my hero in our team - selfless dependable and dedicated what more can a coach ask for. I for one will miss you immensely as I'm sure everyone at Albright and Wilson, St. Pats and Felton will also. So long old pal you fought to the end like you always did on the rope. RIP Patsy you are a tug of war legend and always will be.
This is a lovely tribute from Steve and our thoughts are with Patsy's son James and all family, friends and team mates. Patsy will be greatly missed and was a great supporter and friend of tug of war.
The photo on the left is the St Pats team who represented England in the 720kg competition at the 1995 European Championships in Spain that won the gold medal. Patsy is on the back row third from the right. The photo below is the world open catchweight team of 1998 that competed in the USA. Patsy is on the back row far right.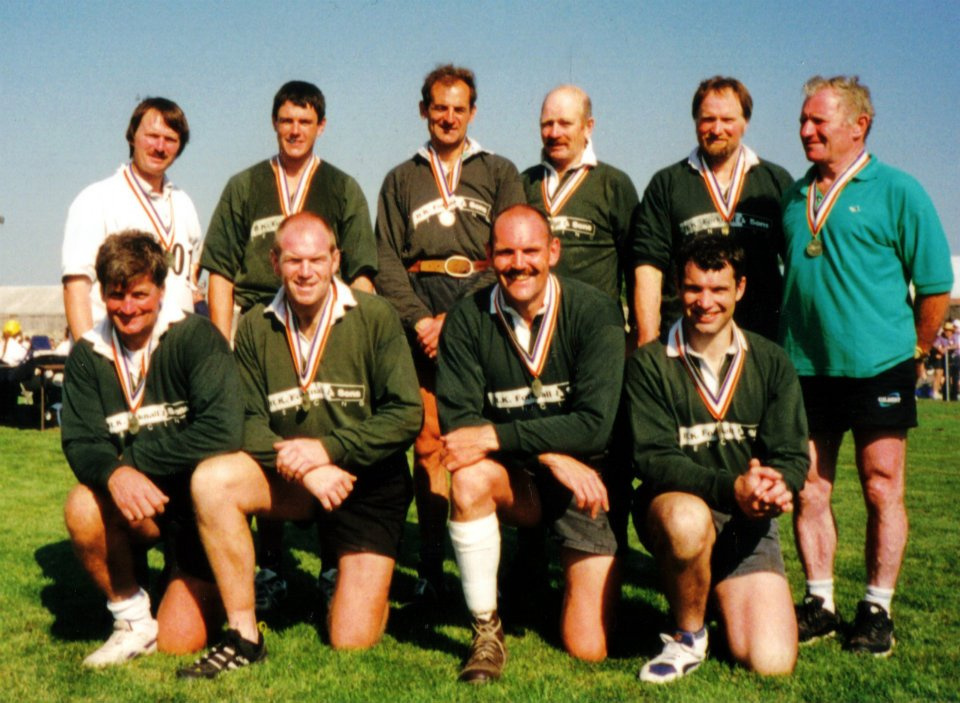 Funeral Arrangements
Patsy's funeral will take place on Thursday 3 October 2019 at 7pm at Our Lady of Lourdes Catholic Church, Trittiford Road, Yardley Wood, Birmingham, B13 0EU.
Friday 4 October 6pm - 8pm - Reposing at community centre, Kilkerrin, Ballinasloe, Co Galway. Removal afterwards to St Joseph's Church.
Saturday 5 October 12.30pm - Requiem Mass and Burial afterwards at the local cemetery.